AhaGuru raises fresh funds, FanCode parent acquires FanDuniya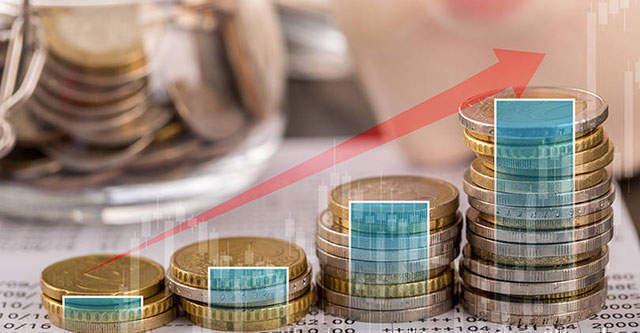 Chennai-based AhaGuru, which runs an eponymous edtech platform, has raised an undisclosed amount in a Series A funding round from Anand Mahindra's family office.
The startup said it will use the funds to develop technological features and courses for high school students, as well as expand its student base and faculty members across India and the Middle East.
The company invests in artificial intelligence to personalise the learning experience for each student, Balaji Sampath, CEO and co-founder of AhaGuru, said in a statement.

"Our predictive learning model identifies student learning patterns and suggests enhancements that improve the success rate of students," he said.
The startup, which focuses on science and mathematics education for middle and high school students, IIT-JEE and NEET aspirants, develops research-based courses.
"AhaGuru stands for making learning easier and understandable by deploying well researched techniques. Their sharp focus on enhancing the quality of teaching Science and Math can help students grasp fundamentals more effectively. I am hopeful that AhaGuru will help Indian students build curiosity and a scientific temper," investor Mahindra said.

Launched in 2012 by Sampath and Gomathi Shanmugasundaram, the startup claims that 75% of its students clear JEE, against the coaching industry average of less than 20%. AhaGuru has a presence in Chennai, Bengaluru, Pune, Hyderabad and Kolkata.
Dream Sports buys FanDuniya to strengthen FanCode offerings
Dream Sports (Sporta Technologies)-run FanCode has acquired sports research platform FanDuniya to accelerate the growth and development of its multi-sports research and statistics service.

Financial terms of the deal were not disclosed.
As the fantasy sports segment sees rapid growth -- from 20 million user base in 2016 to 100 million in 2020 -- players require research on sports match conditions, player statistics and multiple other factors to create a winning team.
FanCode currently provides access to sports data and statistics through Fantasy Research Hub (FRH). Founded in 2019 by Viswanath K and Ramkumar V, FanDuniya operates in a similar space.

"In a short period, FanDuniya saw organic growth and favour among the fantasy sports users community. Being at the intersection of sports and technology, this strategic integration will help FanCode to scale our sports data and statistics offering and build a robust research and tech team," Prasana Krishnan, co-founder of FanCode, said.
FanCode, which was founded in 2019 by Krishnan and Yannick Colaco, currently has over 1.5 crore users. It offers interactive live streaming of matches with multimedia commentary, forecasts, news, fantasy sports research and expert opinions. It also has a FanCode Shop selling sports merchandise.
The acquisition comes a month after Dream Sports raised $225 million from Tiger Global Management, TPG's technology investment vehicle TPG Tech Adjacencies, ChrysCapital and Footpath Ventures.

---