Inflexor Ventures bets on deep tech startup Steradian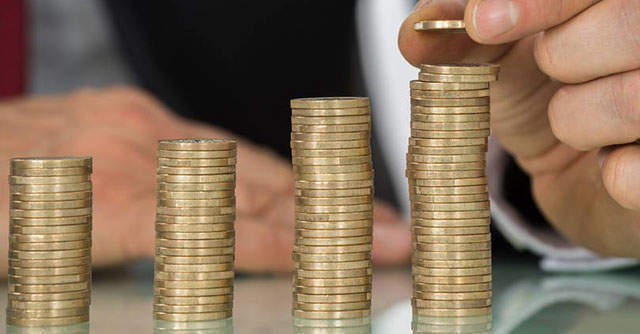 Less than a month after announcing the first close of its technology fund at $31.1 million, early stage venture capital firm Inflexor Ventures has invested an undisclosed amount in deep tech startup Steradian Semiconductors.
The Inflexor Technology Fund, which has a targeted corpus of $67.6 million, was floated earlier this year, with Parampara Capital co-founders Venkat Vallabhaneni and Jatin Desai as managing partners.
Steradian will use the fresh capital to accelerate product development and scale up operations in global markets, a statement said.

The Bengaluru-based startup last raised capital in July 2018, when it received its first institutional investment from Hyderabad-based venture capital firm Endiya.
Launched in 2016 by Gireesh Rajendran, Ashish Lachhwani, Apu Sivadas, Rakesh Kumar and Alok Joshi, Steradian develops high-performance sensors for autonomous vehicles. The founders, with expertise in radar and wireless systems, have previously worked at companies such as Texas Instruments and Qualcomm, and hold over 50 patents.
With its patented and proprietary IP, the company develops ultra-high resolution 4D imaging using radar technology to sense the surroundings and detect velocity to deliver real-time detailed images through optical sensors. These sensors are used in the automotive industry and enable various driver assistance features, including those for fully autonomous vehicles.

The company has also developed solutions for traffic monitoring and smart city projects.
"As the world moves towards higher levels of automation, we see their technology play a vital role in the automotive industry. With our focus on backing companies with deep tech and technology IP that can scale globally from India, we feel Steradian is poised for its next stage of growth," Inflexor Ventures co-founder Vallabhaneni said.
Read: What deep-tech startup Steradian has in common with Iron Man

Deep tech investments have been picking pace over the past couple of years. Early stage venture capital funds StartupXseed Ventures, Mantra Capital and Mela ventures have launched deep tech-focused funds this year.
In April, deep tech-focused early-stage venture capital fund pi Ventures announced a programme on deep technology venture investing. Chiratae Ventures, the Bengaluru headquartered early stage investor, recently said that it would engage with deep-tech startups through an initiative dubbed Deep Tech Huddle Program.
Deep tech startups in the space, such as Pandorum, Deepsync, Infilect, Myelin and CynLr have raised investments in the past one year.

---