Freadom, Gully Network, TurboHire, AjnaLens, Mitron raise funds; AutoBrix buys Cartisan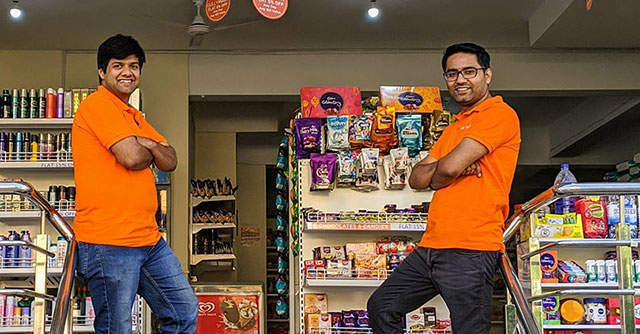 Gurugram-based Stones2Milestones Edu Services, which operates a full-stack English learning platform called Freadom, said it has raised $2.5 million in a bridge round of funding.
The startup said in a statement that the round was led by returning investor Unreasonable Capital and its limited partner, Goldhirsh Foundation.
An unidentified investment banker from Singapore, undisclosed marquee lawyers and three angel platforms -- AngelList US syndicate, LetsVenture and FaaD Network -- also participated in the round, it said.

The company said that the fresh funds would be used to double down on growth, with a significant share of the capital going towards strengthening key focus areas, including technology innovation, AI/ML and product advancement.
Founded by Kavish Gadia and Nikhil Saraf in 2008, Stones2Milestones, through Freadom, offers a learning platform to help children aged between three and 12 improve English reading, speaking and conversation skills.
The company said it aims to make Freadom the "English operating system" for the entire education ecosystem and reach 10 million children by 2021.

"With a product that's working for 200,000 plus users, a profitable business model and a mission-aligned passionate leadership team, this round of capital is well-timed for fueling growth," Gadia said in the statement. "The majority of the first time adopters of edtech post-Covid belong to the primary school years that we serve and it's a wonderment for these users to experience the power of technology - making a strong case for them to stick independently of the pandemic."
Retail-tech Gully Network raises $1.2 mn
Bengaluru-based Gully Network Retail, which offers tech-enabled solutions for mid-sized grocery stores, said it has raised $1.2 million in a fresh funding round, dubbed a pre-Series A round.

Led by Venture Catalysts, the round also saw participation from Inflection Point Ventures, DFAN and returning investor Orios Venture Partners, the retail-tech startup said in a statement.
The fresh funds, it said, would be deployed to open new income streams with scale, but said it would continue to focus on its offerings to retailers and end consumers.
Set up in 2019 by RentoMojo co-founder Ajay Nain and Prateek Chaturvedi, Gully Network provides an integrated retail-tech platform that delivers full-stack benefits of modern retail, including exclusive supply, increased margin, competitive fulfilment rates, automatic and data-driven stock replenishment and access to credit and working capital, to stand-alone mid-sized stores.

This, the company said, takes care of the entire value chain and helps unbranded medium-sized retailers automate operations and improve sales, incomes. The network of tech-backed stores is being built under the company's GullyMart brand.
"We see that despite using multiple platforms for online sales, POS, supply, and loan, retailers still struggle with manual and inefficient day-to-day operations. Non-exclusive B2B apps have not gained loyalty from retailers," Nain said in the statement. "We work exclusively with stores and tech-enable them. We double their net income and completely automate their operations. We have achieved our initial product-market fit and with this raise, we aim to scale to 100 stores."
AI-driven recruitment startup TurboHire raises seed capital

Hyderabad headquartered artificial intelligence-based recruitment startup TurboHire Technologies said it has raised $1 million in a seed funding round from a clutch of institutional and individual investors.
The round, it said, was led by Pentathlon Ventures, with participation from Ora Ventures, Icertis co-founder Monish Darda, GAVS Technologies co-founder Sanjay Balram and strategic HR leader Prabir Jha.
The company did not disclose the identity of the other investors in the round.

TurboHire said it plans to use the fresh capital to take its business to global markets, improve value propositions and deepen its intelligence system with automated interviews.
Founded in 2018 by Deepak Agarwal, Aman Gour, Abhishek Kabra, Gaurav Kumar and Rakesh Nayak, the recruitment startup offers a B2B SaaS platform that enables clients to make faster and effective hiring decisions by sourcing potential candidates from multiple channels and leveraging artificial intelligence to pick the most suitable individual for a job.
It also allows clients to conduct interviews on a dedicated video platform and offers end-to-end restructuring of the hiring process outside and inside an organisation, with modern collaboration technologies.
"It uses deep tech as well as data science to provide greater insight to recruiters and allows organizations to save more than 60% in Time to Hire and Cost of Hire," co-founder Agarwal said in the statement.
"We have grown at a tremendous pace in the past two years and we are now working on enhancing user experience in the self-service model. Covid-19 and its effects on the job market have served to augment the demand for faster recruitment tools and we are looking at a significant growth globally over the coming years," he added.
TurboHire said its hiring platform is currently used by more than 100 enterprises, including ICICI Bank and RPG Enterprise.
AR startup AjnaLens raises $1 mn
Mumbai-based Dimension NXG, which manufactures mixed reality glasses under the AjnaLens brand, said it has raised $1 million in a bridge funding round, from Oman-based Mohsin Haider Darwish (MHD) Group and angel investors from India, including undisclosed returning investors.
The firm has previously raised funds from marquee investors such as Paytm co-founder Vijay Shekhar Sharma, Roots Ventures founder Japan Vyas, and Nailesh Khimji.
The fresh funds will be used to strengthen its manufacturing, R&D, sales and marketing divisions to fulfill consumer demand and file more patents, a statement said.
Abhijit Patil, co-founder and COO of AjnaLens, said, "MHD Group's presence helps us open the Middle East as a potential market. The growth of the AR/VR industry has accelerated due to pandemic and the focus on being 'Aatmanirbhar' in key technologies is providing us with very interesting tailwinds."
Founded in 2014 by Patil, Pankaj Raut and Abhishek Tomar, AjnaLens claims to have pioneered mixed reality category with glasses and headsets for the defence, enterprise and education sectors.
The company has three main product lines -- AjnaBolt, AjnaLite and AjnaTX, with one enterprise-grade mixed reality product slated to launch by March 2021.
So far, AjnaLens has completed over 20 pilots with these devices and said it has received orders from the ministry of defence, Indian Army, DRDO, Maharashtra government and private enterprises such as ATOP Food and PM Experts.
9Unicorns invests in short video platform Mitron
Mitron TV, the homegrown company that aims to fill the TikTok vacuum with its short video platform Mitron, said it has raised an undisclosed amount from 9Unicorns.
The second tranche of the Series A funding round comes months after it raised $5 million from Nexus Venture Partners. It raised $260,000 million from 3one4 Capital and LetsVenture in July, according to VCCEdge data.
Several marquee angel investors also participated in this round, including MakeMyTrip chairman Deep Kalra, Pine Labs CEO Amrish Rau, Shopclues co-founder Radhika Ghai, GoIbibo co-founder Vikalp Sahni, Spotify India managing director Amarjit Batra, Jupiter founder Jitendra Gupta, Premji Invest managing partner TK Kurien, and Smile Group co-founders Manish Vij and Harish Bahl, a statement said.
"This collaboration will further help us in creating a highly-engaged community of users," Anish Khandelwal, co-founder and CTO of the short video company, said.
Khandelwal started Mitron TV with Shivank Agarwal in April 2020. Within three months of the launch, the platform surpassed 10 million downloads on Android, and is currently closing in on the 40 million downloads mark, with an average of 11 billion views every month.
It has also debuted on the App Store, the company said.
AutoBrix buys AI-based auto service company Cartisan
Doorstep auto care provider Autobrix said it has acquired Xenon Automotive, which owns and operates AI-driven car service provider Cartisan.
The financial details of the deal were not disclosed.
Autobrix said that the acquisition will mark its entry in the periodic car maintenance and repairs business. The company said it will leverage Cartisan's technology and domain experience to establish itself as a reliable doorstep car service provider in India.
As part of this acquisition, Cartisan co-founder Venkat Sreeram will join the AutoBrix team as an advisor. The company will also combine Cartisan's database with its own to and offer personalised services to car owners, it said.
On the technology side, the deal would see Autobrix leverage Cartisan's computer vision solution that helps car owners assess car damages by capturing images and generate instant estimates of repair costs.
Commenting on the acquisition, Pratibha Shalini, Autobrix co-founder and COO, said, Cartisan brings "a strong AI product and an entry into a new segment of luxury vehicle care".
Autobrix currently has a customer base of 1,00,000. The auto servicing and repair industry in India is estimated to be worth $50 billion by 2025, the statement said.
---