Reliance scoops up $1.5 bn from PIF in exchange for 2% stake in retail arm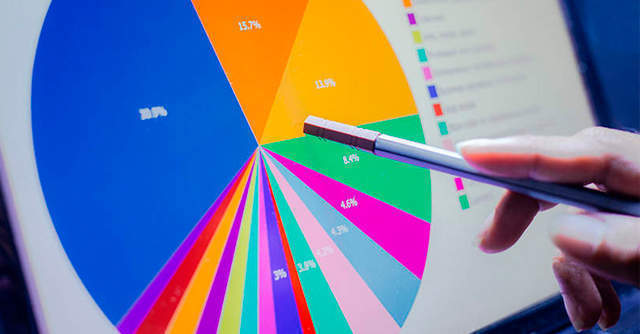 Reliance Retail on Thursday said it has raised Rs 9,555 crore (about $1.3 billion) from Saudi Arabia's main sovereign wealth fund, in exchange for a 2.04% equity stake.
The sum from Public Investment Fund (PIF) is the largest ever bet made by a global private equity player in the Reliance retail arm. With the latest deal, the retail subsidiary has raised about Rs 472.7 billion.
The investment values Reliance Retail at a pre-money equity value of Rs 4,587 billion (about $62.4 billion), it said in a stock exchange filing.

"The transaction is in line with PIF's strategy as a leading global investor with a proven track record of investing in innovative and transformative companies globally and develop strong partnerships with leading groups in their respective markets. India's retail sector is one of the largest in the world and accounts for over 10% of its gross domestic product (GDP) which presents meaningful growth potential," RIL said in the filing.
The $300 billion PIF has previously pumped in $1.5 billion into another Reliance Industries, its digital telecommunications business of Jio Platforms.
"We are pleased to be furthering our trusted partnership with Reliance Industries, the leading player in some of India's most exciting sectors… This investment further demonstrates PIF's commitment to generating returns for the Saudi people and driving the economic diversification of Saudi Arabia," Yasir Al-Rumayyan, PIF governor said in the statement.

Reliance Retail operates a business serving close to 640 million footfalls at about 12,000 stores across the country. It also houses Reliance's ecommerce venture JioMart in a joint venture with Jio Platforms.
Despite restricted store operations and lower footfalls, Reliance Retail's consolidated operational revenue stood at Rs 36,566 crore for the second quarter ended September 2020, marking a 30% rise.
In May, the unit launched JioMart across 200 towns to supply fresh produce, staples, grocery, personal care, home care and baby care products through an app. The venture is poised for strong growth as it beefs up its supply chain, warehousing and logistic capabilities, and physical presence across the country.

In August, Reliance Retail announced the acquisition of Future Group's retail and wholesale, and the logistics and warehousing businesses for a lump sum of $3.38 billion. The contract is currently under dispute, after indirect shareholder Amazon alleged a breach of contract, last month.
---