Sachin Bansal leads $35 mn growth round in EV maker Ather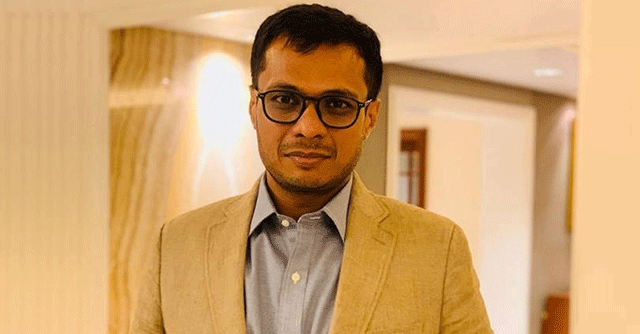 Bengaluru-based electric scooter manufacturer Ather Energy has raised $35 million in a growth round, dubbed as Series D, led by Flipkart co-founder Sachin Bansal.
Bansal, an angel investor in Ather, has so far invested $53 million in the company, including the $23 million in the recent round, according to a statement.
"Ather Energy has set a new benchmark for intelligent electric bikes in the Indian automobile industry. Their new product line and expansion plans across the country will make EVs a part of the Indian landscape," Bansal said.

The round also saw participation from returning investor Hero MotoCorp, which has invested $12 million in Ather Energy. The motorcycle major has thus far invested close to $62 million in the company across multiple rounds since 2016, according to data sourced from VCCEdge.
The round of investment will help Ather accelerate expansion plans and speed up deliveries, said the statement.
Watch: Ather Energy's Swapnil Jain on how data drives the electric scooter experience

"Post the successful launch of our new product line, we are now looking forward to delivering the vehicles and seeing them across all cities. The pandemic has changed the landscape of personal transport and we hope that with high performance alternatives available people will choose electric vehicles for their daily commute," Tarun Mehta, CEO of Ather Energy said.
Founded in 2013 by IIT madras alumni Mehta and Swapnil Jain, Ather last raised $51 million in May 2019 from Hero Motocorp and Sachin Bansal. The company launched its first EV scooter, Ather 450 in 2018.
The company will be launching in nine new cities including Pune, Ahmedabad, Mumbai, Delhi, Coimbatore, Kochi, Kozhikode and Kolkata and set up its network of charging points for EVs, called Ather Grid. The facility is already live in Bengaluru and Chennai.

Further, the company has also launched two new variants, Ather 450X and Ather 450 Plus. It will also move into a new manufacturing facility in Hosur, Tamil Nadu with a capacity of 1 million vehicles per year.
The company also operates multiple ownership and purchase models including petrol exchange, private leasing, monthly subscription and model upgrades to drive adoption.
---