Infibeam eyes NUE license with So Hum investment; sequential Q2 revenue up 50%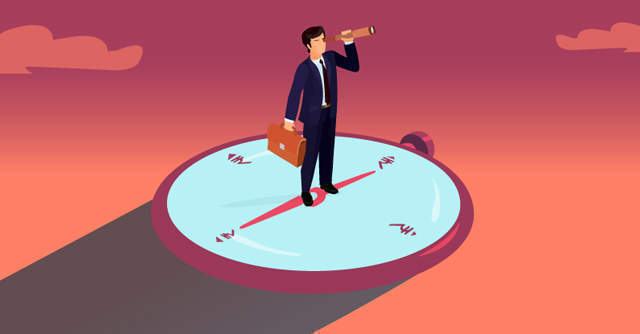 Infibeam Avenues on Thursday said that it would invest an undisclosed amount in So Hum Bharat Digital Payments to apply for a New Umbrella Entity (NUE) license with the Reserve Bank of India.
The move comes months after the central bank, in a bid to develop parallel networks to the NPCI, said that companies with a net worth of over Rs 500 crore and at least three years of experience in the payments space, could form umbrella entities for payment services.
The deal will see the Gandhinagar-based company join as the first promoter of So Hum, which was incorporated in May 2020 by Payments Council of India (PCI) chairman Vishwas Patel and chairman emeritus Navin Surya.

So Hum, which sets up, manages and operates new payment systems comprising ATMs, white label PoS, Aadhaar-based payments and remittance services, is currently looking to onboard more promoters, the company said.
Other players eyeing the NUE license include Reliance Group through Jio, Tata Group and a consortium of banks led by SBI, as per a Mint report. They are joined by Paytm Payments Bank, Google, Facebook and Amazon.
Infibeam made the announcement during an earnings call for the second quarter ended September 30, 2020. The company reported steady growth in revenue, profit and business partnerships, amid a thriving online payments ecosystem.

In quarterly terms, the company reported a 50% increase in revenue to Rs 154 crore, a 12% rise in EBITDA to Rs 35 crore and a 26% increase in net profit to Rs 8 crore for Q2 FY21.
The numbers are, however, significantly lower on a YoY basis. Its consolidated revenue dipped 14.4% from Rs 168.4 crore for the same period a year ago. In Q2 FY20, the company recorded an EBITDA of Rs 56.3 crore, while its profit after tax stood at Rs 25.9 crore.
The period also witnessed a nearly 60% uptick in gross transaction value (GTV) of payments to Rs 22,777 crore on a sequential basis, at a monthly run-rate of over Rs 7,500 crore. The volume for the same was 4.4 crore, up 23% QoQ. The GTV for bill payments alone stood at Rs 406 crore for a volume of 4.9 million, a QoQ increase of 141% and 90%, respectively.

"With the V shaped recovery during the quarter we have recorded highest every payment processing volume and with Q3 being a festive quarter and opening up of the economy fully, including signing of certain strategic deals in the quarter, will further give a fillip to our overall growth and profitability," Vishal Mehta, managing director of Infibeam Avenues said in a statement.
Its payment gateway service CCAvenue saw a 26% QoQ growth, with over 150 merchant registrations per day. Its unified interoperable bill payments platform BillAvenue witnessed a three-fold growth in volume from April to September 2020.
On the business front, the company entered into a definitive agreement with Jio at the end of September. The deal enables Jio Platforms and affiliates to license, customise, maintain and access Infibeam's enterprise ecommerce software and payments platform for their business use.

Read: Infibeam Avenues divests 51% stake in logistics arm
Infibeam also launched its payments business in Oman by partnering with BankDhofar, its third GCC country after UAE and Saudi Arabia, to offer acquirer processing services. The company also teamed up with JPMorgan Chase Bank in India to allow the bank to use its CCAvenue platform to process transactions for enterprise clients.
---