Enroute to full ownership, Honeywell invests in Trinity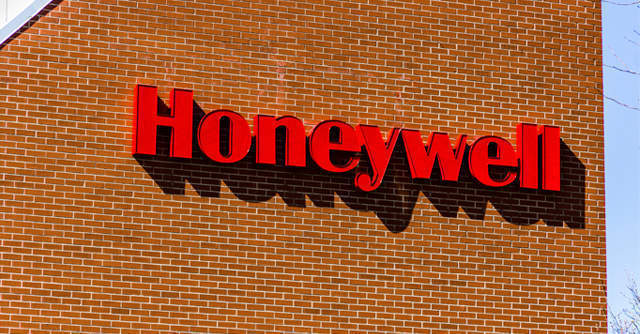 Technology and manufacturing company Honeywell on Tuesday said that it has made an investment in Trinity Mobility, a provider of software solutions for real estate management.
The Bengaluru based startup uses an internet of things (IoT) enabled Smart Cities platform that helps infrastructure owners and governments manage large, complex installations like those needed for smart cities.
The deal, a statement said, is structured to provide Honeywell with a path to full ownership of Trinity. Terms of the investment, pending customary deal closing conditions, were not disclosed.

With Trinity, Honeywell said, will expand its smart cities capabilities by providing access to Trinity's Smart City solutions. The solutions integrate information from various systems across a city in a common interface and allow operators to better assess, operate and manage the city's connected infrastructure.
Honeywell aims to use Trinity's smart cities solutions to help make cities safer and more livable for citizens while helping customers manage and reduce their emissions, the statement said.
Trinity's capabilities complement Honeywell's existing portfolio in technology for smart cities.

The Smart Cities IoT solution, called the Honeywell City Suite, seamlessly aggregates information from traffic, environment, parking, emergency services, safety and security, and utilities – among other areas – in a single, unified view.
Additionally, the solutions can be deployed at retirement communities, large planned residential communities, university campuses and large industrial communities.
"Many of the world's cities are facing significant operational and sustainability challenges stemming from urbanization, including unexpected crises, infrastructure issues, environmental and safety concerns, and the expanding needs of citizens," Vimal Kapur, president and CEO of Honeywell Building Technologies, said.

The data generated from the technologies can help improve cities' ability to plan, create a more hospitable and livable environment for its citizens, Kapur added.
Founded in 2002, Bengaluru based Trinity Mobility has 230 employees. It has worked with Honeywell for over five years to deploy multiple smart city projects, including Faridabad in Haryana and the New Administrative Capital of Egypt.
"Honeywell's strategic investment will allow it to expand the reach of its smart cities capabilities to additional international markets," the statement said.

Honeywell's smart city systems connect over 100,000 IoT sensors, it said.
Watch: David Trice on how Honeywell aims to make commercial buildings smarter
Honeywell Building Technologies is a global business with over 20,000 employees. It creates products, software and technologies found in more than 10 million buildings worldwide.

The parent organisation Honeywell provides aerospace products and services, control technologies for buildings and industry, and performance materials globally. It employs about 13,000 people across 20 locations in India.
---