EY acquires upskilling startup Spotmentor Technologies; Instamojo raises fresh capital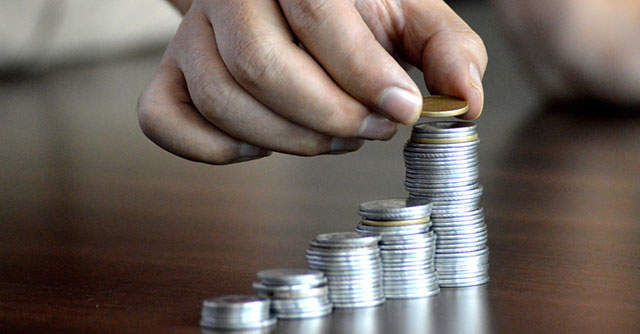 Professional services major Ernst & Young in India on Monday announced the acquisition of Spotmentor Technologies in India, an end-to-end skilling platform.
This acquisition is expected to strengthen EY's People Advisory portfolio of digital services to support businesses in their skilling and learning needs. The startup leverages emerging technologies such as artificial intelligence and machine learning, to cover the critical competency gaps in an organisation.
"It remains our priority to enable clients with tools and resources to help them adapt to rapid changes and navigate market disruptions in the new normal. The acquisition of Spotmentor Technologies will boost our digital offerings, combining our strengths in strategic people consulting and seasoned experience in learning and skills development…," Rohan Sachdev, partner and consulting leader. EY India said in a statement.

The company collaborated with the Spotmentor Technologies team last year and the clients had benefited from it, according to Anurag Malik, partner-People Advisory Services, EY India.
Spotmentor Technologies was co-founded by Deepak Singh, Arpit Goyal, Shekhar Suman and Yash Pl Mittal in 2016 in Gurugram. The startup broadly focused on large enterprises, government and industry bodies, helping them identify required skill and competency gaps through hyper-personalized learning and reskilling plans.
Instamojo raises fresh funds from Gunosy Capital and Base Co

SME (small to medium sized enterprises) payments services platform Instamojo has raised undisclosed funds from Tokyo-based investor Gunosy Capital and Tokyo-listed IT services firm Base Co. Ltd.
Gunosy Capital previously participated in Instamogo's series-B round of $7 million in January 2019. "Instamojo has grown steadily since its initial investment and is one of the leading payment service providers in India. Recently, the demand for online store services is accelerating, partly due to the influence of COVID-19," Gunosay Capital said in a statement.
Founded in 2012 by Sampad Swain, Akash Gehani and Aditya Sengupta, Instamojo provides payment and online store services to SMEs. The company has hit monthly transaction volume of over 2 billion yen or Rs. 1.4 billion, the statement added.

NSE Academy acquires majority stake in Nexus-backed edtech platform TalentSprint
National Stock Exchange's NSE Academy on Tuesday announced that it has acquired a majority stake in Nexus-backed edtech platform TalentSprint.
This stakeholding will augment NSE Academy's educational offerings by providing skills in finance and adjacent areas including emerging technologies such as artificial intelligence, machine learning, fintech and blockchain in the capital market and BFSI domain through online and offline modes.

TalentSprint is an education technology provider in the professional learning and executive education space. The company offers advanced certification programs in emerging and deep technologies using a hybrid online/onsite mode.
Deep tech content startup Instoried raises $1 million from 9Unicorns, Mumbai Angels
AI-driven content startup Instoried raised $1 million in a round dubbed pre-Series A, led by 9Unicorns and Mumbai Angels. The round also saw participation from London-based JPIN, Jain Angel Network, SOSV, Artesian, FAAD Angel Network, Lead Angels and a US-based VC.

Operated by Instoried Research Lab, the Bengaluru-based startup plans to use the fresh funds in expanding the business by hiring larger team, investing in marketing activities and increasing product offerings globally. Instoried was focused on text based content so far but is now moving into the video space.
"We have grown over 3X in the last 10 months. We found a huge opportunity in this adversity and have scaled at a rate of 60 per cent month-on-month," Sharmin Ali, founder, Instoried stated. Ali started the business in 2018 along with Sutanshu Raj as CTO, who has a masters in AI and is a former Microsoft employee.
Instoried is a deep technology content start-up that tracks and maps consumer's emotional engagement with content and helps create intelligent marketing campaign's influence consumer behaviour and optimizing marketing spend. This is done by gathering quality emotion data using AI tools, to predict key success metrics such as brand recall, sales lift, purchase intent and likelihood to share.

The start-up had earlier raised $500,000 as part of a seed round last year from SOSV, Venture Catalysts, Jain Angel Network, Artesian and JPIN from London.
"AI-based content marketing is a fast growing segment globally with a $70 billion market size. Companies across the globe have been now leveraging AI-based content to engage with their customers for better sales," Dr Apoorva Ranjan Sharma, co-founder and MD, 9Unicorns added.
ICICI Bank acquires 7% stake in risk monitoring fintech firm SLO Technologies
ICICI Bank announced an investment of Rs. 2.33 crores ($312,791 according to current exchange rates) in SLO Technologies, a forensic and risk monitoring platform provider to banks and financial institutions.
Post investment, ICICI Bank will hold 7.0% shareholding in the company through acquisition of 20,883 equity shares and 9,500 CCCPS (Cumulative Compulsorily Convertible Preference Shares) on fully diluted basis.
The bank, however, specifies in the corporate filing that none of the bank's subsidiaries in the normal course of business will directly be involved in the company. It will be conducting trade activities at an "arm's length."
The deal is expected to close by the end of December 2020.
SLO Technologies was incorporated in 2015, and describes itself as a "data-driven forensic intelligence platform" for financial institutions for due diligence, monitoring and recovery history.
---