Bus service provider Cityflo raises $7.7 mn in Series A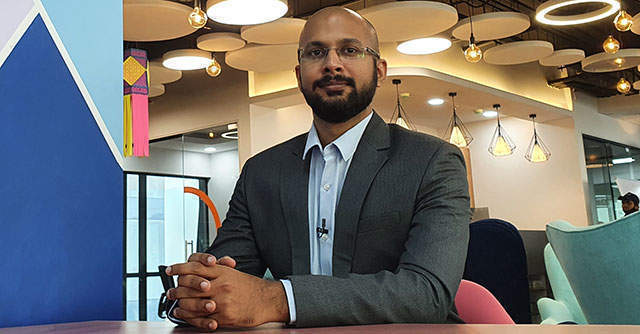 Komorebi Tech Solutions, which operates Mumbai based bus service Cityflo, has raised Rs 57 crore ($7.7 million at current exchange rates) in a Series A round of funding.
The investment was led by Mumbai based venture capital firm Lightbox Ventures. Returning investor India Quotient and other angel investors also participated in the round, the company said in a statement, without disclosing any names.
"Cityflo holds a lot of promise as a brand for the working professionals who fight traffic for hours on end every day and incur costs in terms of time," Siddharth Talwar, Partner at Lightbox, said. The company said it currently works with a total of 160 buses and provides employee transport to essential service organisations.

The mobility startup said it will deploy the fresh funds to strengthen its operations, increase its presence on heavy traffic routes and transform the app-based service into a go-to brand for daily commute to work and back.
Among other things, the fresh capital will go towards enhancing offerings beyond industry standard, expanding services on all routes, and skilling drivers to improve the service experience of customers. The company also plans to launch dedicated facilities where bus drivers could park their vehicle and rest.
Founded in 2015 by IIT Bombay graduates Jerin Venad, Subhash Sundaravadivelu, Rushabh Shah, Advaith Vishwanath, Ankit Agrawal and Sankalp Kelshikar, Cityflo's mobile app allows daily commuters in Mumbai, Navi Mumbai, and Thane to book AC coaches for various routes at economical rates. The startup promises coaches every 15 minutes and also has live-tracking and weekly/monthly flexi-passes on offer.

"Cityflo was founded with the vision of solving the problem of long and stressful office commutes for professionals in our cities. Our goal was to offer a commute option that is convenient, comfortable, and seamless. This means passengers can catch up on their work, sleep, or a Netflix series that was left in the middle," Venad said.
Prior to this, Cityflo had raised Rs. 3 crore ($405,000) from India Quotient and other angel investors as part of a seed round in 2019. Overall, with the inclusion of the latest round, the company is estimated to have raised a little over $9 million since its inception.
The funding for the startup comes at a time when mobility companies have seen their losses grow due to travel restrictions as well as work from home policies.

"The company, with its offerings, is also allaying fears around travelling by a bus instead of their cars thanks to its focus on safety. There is already an increase in demand from organisations who are booking exclusive buses for their employees to travel to work and back. We wish them the best for the expansion," Anand Lunia, Partner at India Quotient, said.
---