Edtech startup Kyt raises $2.5 mn in Surge-led round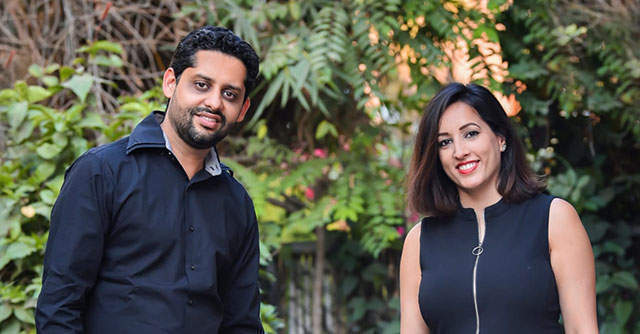 Kythub Technologies, which operates a children-focused edtech platform Kyt, on Monday said that it has raised $2.5 million in a seed funding round, led by Sequoia Capital India's rapid scale-up programme and fund Surge.
Early stage investor Titan Capital also joined the round, with participation from angel investors, including CRED founder Kunal Shah, Citrus Pay co-founders Amrish Rau and Jitender Gupta, former Uber Eats vice president Allen Penn and Martin Li.
The company, which is part of Surge 04, said that it aims to tap into the $200 billion global extracurricular sector.

Kyt offers live private and small group sessions, with a focus on extracurricular activities, for children aged between five and 15. The service stands as an alternative to neighbourhood classes such as dance, singing, yoga and chess.
Launched by former Uber Eats India head Bhavik Rathod and entrepreneur Tripti Ahuja in September 2020, Kyt is an online-first global academy that focuses on extracurricular learning for children. With head offices in India and Singapore, the company was founded in June 2020 by the husband and wife duo.
The company, the statement said, has secured exclusive partnerships with top educators and artists to increase children's love of learning, including Indian chess grandmaster Vidit Gujrathi, Philippines' hip-hop legend Ruel Varindani and celebrity yoga instructor Sabrina Merchant.

"Prior to the launch of Kyt, there was no single global platform allowing children quality extracurricular learning in an online-only format, with a structured curriculum designed for online learning and focusing on the holistic development of the child. While such courses may exist offline, there are often geographical limitations to accessing educators, which is something people around the world are currently experiencing the ongoing pandemic," the statement said.
Over 1,000 students have taken a course or attended workshops with Kyt so far, the statement said. It currently has about 20 teachers on the platform, and looks to increase the number to 500 over the next 12 months, it said.
The Bengaluru-based startup also plans to add more courses, including chess, various musical instruments, public speaking, creative writing and content creation.

"The future of education is a hybrid of online and offline learning...While most learning used to happen in physical spaces, there will be rapid adoption of online learning even beyond Covid-19, as these well-structured curriculums will build strong global communities, encouraging children to remain engaged over time," Rathod said.

Rathod was a founding executive for Uber in India and headed the Uber Eats business in India and South Asia. Ahuja has spent a decade designing customer experiences and an additional five years being part of founding teams at early-stage startups in India, the statement said.
---