Charge+Zone, 5C Network raise capital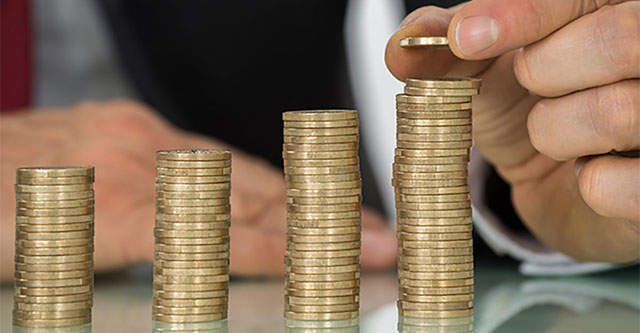 Vadodara-based TecSo ChargeZone, which owns and operates Charge+Zone EV charging stations, on Tuesday said it has raised Rs 3.2 crore (about $433,000) from Mumbai Angels Network and a clutch of family offices in fresh funding.
The investment, according to a statement from the company, will be used to scale operations, with the goal to enable one million unmanned charging points over the next 10 years. The company has not disclosed the names of the family offices that took part in the round.
Founded in 2018, Charge+Zone leverages IoT (Internet of Things) and cloud to let EV drivers find nearest charging stations on their phone and recharge their cars anytime and anywhere. The company claims to be building India's first, fully-automated open unmanned charging network, backed by quality services, remote control, and 24/7 monitoring.

So far, ChargeZone has set up more than 108 stations in different parts of the country for billing clients such as Ashok Leyland, Bajaj, Glyd (Mahindra Initiative), Blu Smart Mobility, and Shuttl.
Last month, the company had also raised Rs 22.4 crore in a bridge round led by Venture Catalysts.
Health-tech startup 5C Network raises $1.2 million

Bengaluru-based 5C Network, which connects hospitals to leading radiologists, announced it has raised $1.2 million (Rs 8.8 crore at current exchange rates) in a bridge round.
The investment, pre-Series A according to the company, was led by its existing investors Unitus Ventures and Axilor Ventures and will be used to upscale its products and services to drive clinical excellence and help doctors make better and faster treatment decisions in radiology.
"Our platform is already seeing large-scale adoption, and we aim to further scale up our reach and our products with this new infusion of capital," Kalyan Sivasailam, CEO, 5C Network, said in a statement.

Sivasailam founded the startup in 2016 with Syed Saabir Ahmed with the goal to give doctors a technology platform that could help them quickly connect with radiologists to deliver fast and actionable diagnosis to patients.
The company claims to reduce the turnaround time for a radiology report from the typical 48 hours to just 42 minutes while ensuring the highest degree of accuracy. This, it says, allows hospitals to significantly reduce their "door-to-needle" time, especially for critical cases in small cities.
So far, 5C has partnered with 600 hospitals and diagnostic centres and plans to expand to 2,500 over the next 12 months.

---