Shadowfax announces $5 mn ESOP buyback; Two senior executives elevated to co-founders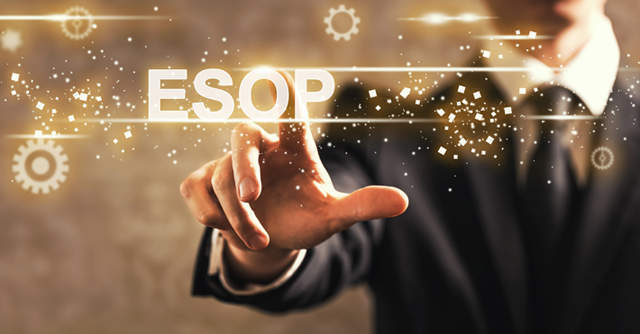 Bengaluru-based logistics startup Shadowfax Technologies has launched an employee stock ownership plan (ESOP) buyback programme estimated to be worth $5 million.
Employees who have been granted ESOPs and completed more than four years with the company are eligible to participate in the buyback programme.
In its first ever buyback offering, eligible employees can sell up to 35% of their vested ESOP shares, Shadowfax said in a statement.

Shadowfax has also announced the appointment of Praharsh Chandra, chief of operations and Gaurav Jaithliya, chief of strategy and investment as co-founders.
"I have known Praharsh and Gaurav for over a decade… Both of them are key members of the leadership group and have been instrumental in helping us scale new heights. Their elevation to co-founders is a very organic next step for our success and in recognition of their invaluable contribution..," Abhishek Bansal, co-founder and CEO, Shadowfax said.
Founded in 2015 by Bansal and Vaibhav Khandelwal, Shadowfax has over 1.5 lakh registered delivery partners and provides a technology enabled crowd-sourcing platform for its fleet to work across categories. The platform caters to the logistics needs of brands across verticals such as food, grocery, pharma, and e-commerce. It claims to deliver more than 5 lakh orders a day.

Several startups have announced ESOP share buybacks programs in the recent past as businesses are recovering to pre-Covid levels.
Explained: Why has Covid-19 made ESOPs popular?
Last month, online pharmacy services provider PharmEasy said it has bought back ESOP shares from its employees, for about $3 million, in its first ESOP buyback.

Used cars marketplace Cars24 initiated an ESOP buyout programme worth Rs 35 crore ($4.7 million) in the same month.
On November 10, food delivery unicorn Swiggy said it had unveiled a share buyback programme for eligible employees to vest their shares for a pool size of $7-9 million, while social commerce startup Meesho said it will buy back ESOP shares at about $5 million.
Mid October, edtech startup Unacademy announced its plans to launch a second buyback on December 10, at about $4 million.

---