LetsTransport doubles revenue in FY20, losses grow 50%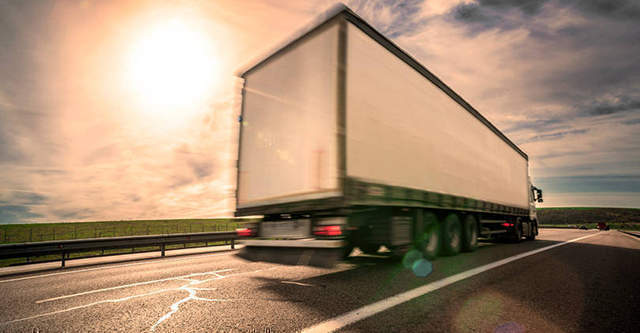 Gurugram registered Diptab Ventures, which operates intra-city logistics platform LetsTransport, saw its revenue from operations nearly double to Rs 175.3 crore in the financial year ended March 31, 2020 from Rs 91 crore in the previous year.
The growth comes at the back of aggressive operational expansion. Its total expenses grew from Rs 109 crores in FY19 to Rs 213 crore this year. Employee expenses stood at Rs 29.3 crores while other expenses were pegged at Rs 176 crore, up from Rs 94 crore a year ago. As a result, the company posted losses amounting to Rs 35 crore for FY20, marking a 50% jump from Rs 23.46 crore from last year, according to regulatory filings.
LetsTransport completed around 1 million bookings in FY20 in the B2B domain and is expecting 35-40% growth in FY21 despite the impact of the pandemic on the business, the company said in a statement.

"It (the pandemic) has forced logistics companies in India to drive towards digitization and opting for paperless modules in no time. The growth was a little slow in the last quarter, but things have now started taking some speed," Pushkar Singh, CEO and co-founder at LetsTransport said.
The company has on boarded more than 35,000 truckers in FY20 as compared to 15,000 last year, and plans to increase its total fleet size to one lakh by the end of this financial year. It is preparing to launch an EV fleet by the mid of next year.
Last month, LetsTransport raised around $7.5 million (Rs 55.8 crore) from returning investors including Bertelsmann, Rebright Partners, Mitsui Sumitomo Insurance Venture Capital among others.

Earlier this year, the company secured $4.3 million in debt from BlackSoil Capital, Stride Ventures and InnoVen Capital in separate rounds for expansion. The company said the debt rounds helped its immediate fund requirement to cope up with the pandemic.
LetsTransport, which has operations across 17 cities, plans on expanding to 35 new cities by next year, the company had said at the time of its last fundraising.
Founded in 2015 by IIT Kharagpur alumni Singh, Sudarshan Ravi and Ankit Parasher, LetsTransport provides last-mile intrastate freight deliveries. Parasher moved out of the company in August to set up a fintech company.

The company works with a network of 80,000 LCV trucks pan-India and works with clients in diverse sectors including FMCG, ecommerce, distribution and third party logistics companies. Some of its clients include Amazon, Bisleri, Coca-Cola, Jio Mart, Brittania, and Udaan. It also offers value-added services such as GPS-enabled vehicles, point-to-point billing and other services.
LetsTransport competes with Bengaluru-based Blowhorn and LOTrucks among others.
---