The year 2020 has been nothing short of unprecedented events impacting every business and the flexible workspace sector was no exception. With the onset of Covid-19, people refrained from going to office as social distancing and staying safe at home took precedence. This is also true for flexible workspaces which were bustling with activity, ideas and collaboration opportunities at the beginning of the year.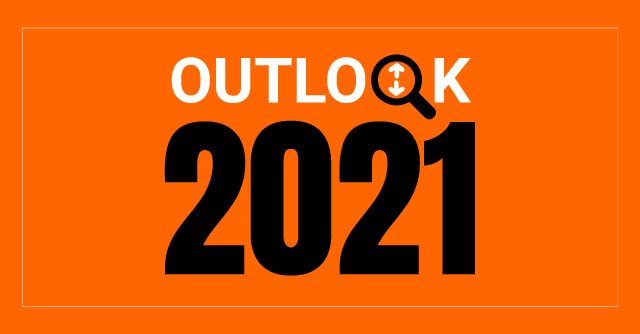 The impact led to a significant shift in the way we live but also in the way we work, with business operations across the nation being restructured. The pandemic pushed many enterprises to swiftly adapt and rethink their business strategies to adapt to the 'new normal'.
Now more than ever, there is great emphasis on anticipating future needs. That being said, we believe that the Covid-19 crisis has given rise to innovative solutions and practices as well. Many companies, depending on the nature of their business, are looking at optimising the utilisation of their office premises and resources, and have been increasingly considering flexible working solutions and schedules based on rostered days of work, reducing their space footprint resulting in reduced operations cost.
As companies look to manage cash flows more tightly in the near future, they would not want to lock-in capital for the long-term term in assets like commercial real estate and will be more inclined to operate from flexible and agile real estate spaces like ours as we are well positioned to offer these companies optimal and safe workplace solutions.
During the period of the pandemic and lockdown, WeWork India continued to build flexible working solutions for all our members with products to suit every business requirement, ranging from large multinational companies to freelancers. During and post-lockdown, our operations team worked tirelessly keeping in mind the safety of the employees and members to instil confidence for members to return to work. Under WHO guidelines and local health authorities, we implemented mandatory and precautionary measures as well as social distancing protocols across all of our 34 locations in India.
We continued to double down on operations as we knew that employees would demand high standards of health and hygiene at their workspaces, and unlike in the past, this could be a dealbreaker if their expectations are not met. Our teams also reviewed member feedback and worked with industry partners across health and safety, cleaning, construction, and design to provide enhancements for a cohesive workspace solution for all.
Together, we have developed a plan for the future of the workplace which focuses on professional distancing, cleanliness, and proactive risk mitigation measures. Furthermore, we partnered with Dettol to enable and develop enhanced cleaning and sanitising protocols for all members and employees across all WeWork spaces, with the use of Dettol products.
On the business front, we re-evaluated existing business strategies by creating more flexible workspace solutions to support our members who were impacted.
Some of the key business highlights for WeWork this year have been:
Enterprises betting big on flexibility -- While we did witness an initial slowdown, but soon there was a spike in demand for our services as companies started looking at flexible workspaces as the ideal solution to their evolving office space requirements. We continued to build flexible working solutions for all our members with products to suit every business requirement, ranging from freelancers to large enterprises. During the lock-down period, we saw a 10% rise in our enterprise member-base. Enterprise members are now more than 60% of WeWork India's member base which shows the increasing adoption of flexible working style by large companies.
Commitment to India market -- In June, we received $100 million in a fresh round of funding from WeWork Global reinforcing their confidence and potential that they see in WeWork India and the flexible workspace category. We plan on using this fund to focus on long term sustainable growth across all our spaces.
Innovative flexible solutions are the future -- In the ongoing effort to provide members across enterprises, SMBS and startups with opportunities to collaborate and connect with flexibility and agility during these unprecedented times, we had announced WeWork All Access to members, enabling them to work from any location across the nation or world for no extra credit charge. "All Access" is a member benefit that will allow WeWork members to fully leverage the scale of WeWork by providing access to any WeWork location. Furthermore, we recently launched an 'On-Demand' solution, a daily pass where an individual can book (pay) one-day access to our select buildings on a microsite.
As we move into 2021, in the immediate future, for any industry, it will be challenging to stabilise expenses, and the bottom line would come under considerable strain. The flexible workspace industry is a fast-moving sector, and the entire industry will work together and make changes to accommodate the increased health and safety measures to ensure people get back to work. However, in the medium to long term, looking at an increased cost of operations in isolation may give an incomplete view given we are still in a reactive mode.
In the long term we would see more planning and innovation and some other factors to consider would be:
Clients attaching a higher premium for flexibility and agility to flexible workspaces and co-working providers
Clients would be willing to pay for higher standards and dedicated efforts an office provider would put in for extra safety and hygiene
Tech and innovation in interiors, design and operations for addressing the risks posed by the Covid-19 crisis
We have a growth plan in place for the same and we want to continue to offer flexible solutions to businesses of all sizes in 2021 and focus on attaining profitability by the middle of next year. We will keep our focus on continuing to efficiently run each of our existing spaces in 34 locations across the country. We will not be aggressively expanding as we want to pivot our energies towards sustainable long-term growth.
The flexible workspace industry in India and around the world is facing its biggest challenge yet. In that, we see a new opportunity that suits our members' evolving needs. This is driven by an acceleration towards variable real estate costs, the confidence of safe and well-managed workspaces for their employees, and the growth opportunities that are intrinsic to the WeWork community.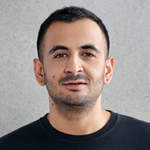 Karan Virwani
---
Karan Virwani is CEO, WeWork India. The views in this article are his own.
---