Outlook 2021: The rise and rise of well-defined low code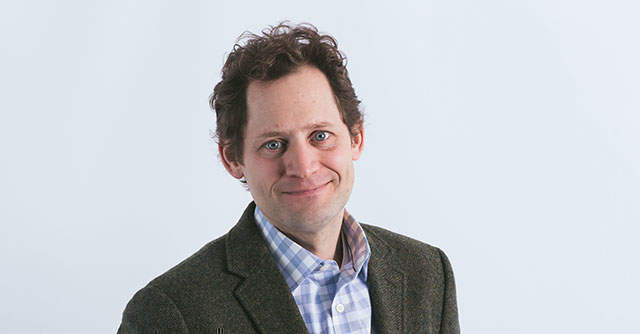 In 2020, a year like no other, organizations everywhere had to pivot quickly, reinvent the way they do business, and focus on efficiency and productivity to stay afloat. For many, that meant getting the most out of their employees and finding innovative ways to get things done in a disrupted and distributed world. For others, low code technology became a critical tool for putting citizen developers to work, quickly addressing challenges, and keeping business running as usual – or as usual as can be expected during a global pandemic. Here are five predictions for what we'll see for low code in 2021.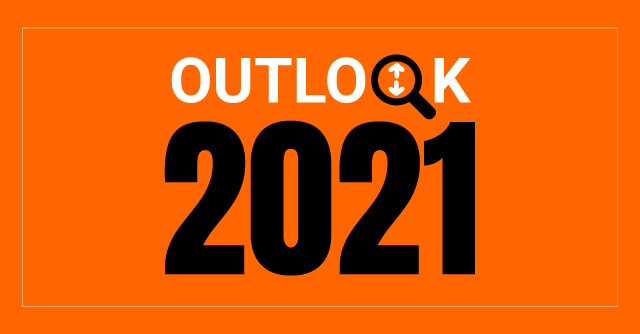 1. Low code will become a serious career path.
The pandemic has hit the economy hard across many sectors and many out-of-work professionals are looking for alternate career paths. With developers still in high demand, low code will help break down barriers for people who have found themselves looking to reskill and are seeking a new career after their existing role vanished – either temporarily or for good. In 2021, lack of developer skills will no longer be an entry barrier for application development roles, an increasing number of reskilled professionals will discover that low code can provide them with meaningful career options. Superstars who can combine low code development with soft skills, such as design thinking facilitation, will be in high demand.

2. Businesses will transition from investing in one-off solutions to low code ecosystems.
While low code enables IT and business users to collaborate to solve problems, organisations can get a greater return on investment if they focus on the principles that make low code successful. By surrounding and supplementing their low code solutions with additional tools, frameworks and best practices that really make their low code platforms sing, organisations can bolster their investment. Implementing design thinking, bringing fusion teams together, and leveraging tools such as Mural can harness the power of low code into repeatable engines that boost productivity. In 2021, more organisations will evolve to low code ecosystems, enabling them to squeeze even more value from their initial investment while creating a foundation for continued growth.
3. Citizen developers will become 'the great unifiers'.

Organisations no longer need to operate in silos with disconnected processes. In 2021, citizen developers will hold the key to successful widespread implementation of devops. IT folks and business people will be able to collaborate on building business applications by speaking the same language – without ever having to learn how to code. IT is moving from a traditional "cost centre" to the strategic driver of corporate initiatives like digital transformation, and citizen developers will be a secret weapon for pulling IT and business thinking together. This is the year that citizen development will help break down traditional silos, quickly scale solutions, and bring Shadow IT out of the shadows with corporate development guardrails that don't stifle innovation.
4. More businesses will turn to low code for speed.
The Covid-19 pandemic put immense pressure on organisations that realised they were behind in their digital transformation initiatives and needed to quickly spin up apps to fill process gaps. As they rushed to meet the needs of their employees and customers, organisations learned that with the right tools and attitude, they can move incredibly fast. In 2020, the adoption of low code became more mainstream as organizations recognized the benefits – creating software with easy-to-use reusable templates, configurable components, and best practices – especially the ability to develop applications quickly within the parameters of corporate governance. This success will continue to fuel the explosive growth of low code in 2021 and beyond.

5. Low code "posers" will fade away.
In 2021, businesses will become more discerning when it comes to investing in low code solutions. With low code becoming a 2020 buzzword, more and more software vendors took advantage by slapping the 'low code' label on anything that could remotely fit the moniker. But end users are wising up to this trick and are beginning to understand what's really low code and what isn't. And as they learn to sort the wheat from the chaff, they will turn to the robust solutions that can deliver value fast while meeting their enterprise-wide needs end to end. This will further underscore the need for platforms that enable users to create enterprise-class software, leaving low code "posers" in the dust.
In 2021, low code isn't going anywhere, but the way we talk about it and what it means will become more clearly defined in the market. Low code's ability to impact an organisation's efficiency will ensure that it becomes an essential component in any enterprise's toolbox in the year to come and beyond.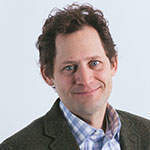 Don Schuerman
---
Don Schuerman is the CTO of Pegasystems. The views in the article are his own.
---