Today, when the world is gearing up to adapt and adjust to the 'new normal', it is essential that we transform ourselves to survive and thrive in a post-Covid world. The worldwide shutdown and limited mobility for most part of 2020 had an immense impact on the world economy and accelerated digitalisation plans for every enterprise.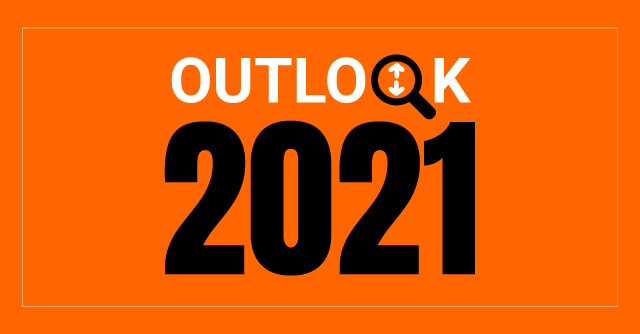 Digital technologies such as data analytics and artificial intelligence (AI) will continue to be the backbone of business recovery. According to the Gartner CIO Agenda, information technology (IT) leaders expect an average increase of 2% in the IT budget for 2021, while boards of directors plan to increase IT and technology expenditure by an average of 6.9% across the enterprise.
The following will have a much bigger say in the 2021 technology trends:
1. Work from home: Covid-19 has brought in a new normal, where work from home or remote working is now the new work paradigm. It has challenged traditional definitions of 'office day' and working norms, thus fast-tracking us to a digitized, agile and more flexible workspace. The smooth, high-yielding flow of work during the pandemic has changed the thought processes of management. In all this, technology has played the crucial role of bringing forth services, such as video/audio conferencing, workstation as a service product and security products to safeguard personal and professional data. These services will continue to take a fair amount of CIO's budget in 2021 and become the support system of the work ecosystem.
2. Cloud: As a ripple effect of work from home, cloud computing has become a critical aspect for businesses. The adoption of cloud will exponentially grow, with all major public cloud providers fighting for their share of the pie. Cloud migration of legacy applications will be a big service business for all system integrators (SI). Therefore, as we move ahead to create sustainable and agile enterprises, distributed cloud and hybrid cloud-based services are certainly the way ahead.
3. Artificial intelligence/machine learning and data analytics: We expect an increased focus on data science and AI to be the highlight in the coming year. Their usage will proliferate, as businesses will need to remake their products in tandem with the changing customer needs in a post-Covid world. AI will be indispensable in the 'back to work' plan of businesses, as factories, warehouses, retail stores decide to reopen in the new year. Organisations will need to reconnect with their existing clients whose relationships were in suspended animation. A deep understanding of your customers' business impact during pandemic and their needs for post-pandemic are required to survive and thrive. Hence, we believe pragmatic ML and AI technologies will be in huge demand.
4. Internet of things (IoT) and sensors: All industries need to reinvent their businesses to adjust to the new normal of social distancing and working from home. One way they can do this is through IoT applications for smart office initiatives such as smart lighting, energy and environmental monitoring, as well as sensor-enabled space utilization and activity monitoring. Today, factories need to become Industry 4.0 compliant sooner than we thought, just to survive. Hence, resorting to IoT is an obvious decision. There will be an increased dependence on IoT in every sector.
If we consider the healthcare sector, it will become more remote and home-care based, while dependence on sensors would soar. In addition, IoT will help handle the huge load on ecommerce, affecting shipment, logistics, transportation and delivery, allowing merchants to keep accurate records and management of inventory. IoT sensors will enable easy management of inventory in real-time and help streamline the entire flow.
5. Digital security: Every coin has two sides. While on one hand, the pandemic has accelerated the use of digital, ecommerce technologies multi-fold, on the other hand, threats of cyberattacks are also increasing. Lately, many small and large-scale attacks have reported such threats. To counteract them, digital security is the need of the hour.
This inferred, CISOs of enterprises will see greater investments to protect online identity, data, and other assets. Digital security tools, including web services, antivirus software, biometrics, and secured personal devices will be in demand, and the need for digital security products will continue to rise in the years to come as well.
6. 5G and related technologies: When the world is rapidly digitizing, the need for robust network connectivity is paramount for many of these accelerated digital plans to work. 5G is important because it has the potential to support millions of devices at ultra-fast speeds. Access to 5G technology promises to improve mission-critical services that affect safety and security of services today. Large factories, warehouses and logistics centres with tens of thousands of IoT/sensor devices cannot communicate promptly, without high-speed wireless connectivity. The year 2021 will see accelerated 5G rollouts, and enterprises will have their own 5G-based private networks to manage their digital transformation.
7. PaaS products: The need for quick implementation and capital expenditure reduction will drive enterprises to choose platform-as-a-service (PaaS). Businesses are utilising PaaS to outsource hosting, database construction, cloud security capabilities and data storage. The promise of PaaS reflects in the projected growth of this market. According to a Statista report, PaaS revenue is expected to increase from $0.7 billion in 2012 to $47.8 billion by 2026. PaaS software is rapidly taking its place as the software solution of tomorrow.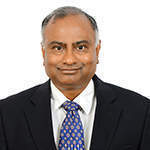 L Ravichandran
---
L Ravichandran is president and COO of Tech Mahindra. The views in this article are his own.
---