The 2021 fintech roadmap for RBI so far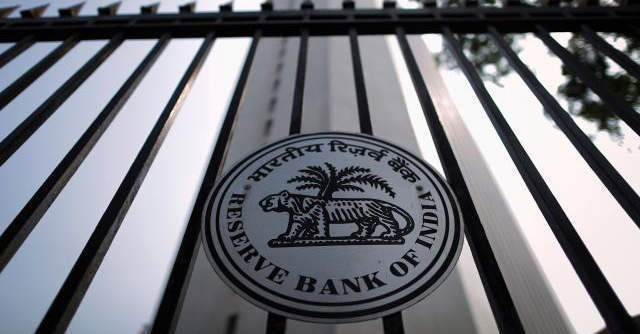 India has emerged as one of the fastest growing fintech markets globally. The otherwise seemingly complex activities such as sending money, paying bills, buying commodities, and trading have changed drastically over the last one decade. Much of this has been driven by the growing presence of fintech firms across the spectrum. It is only natural for the country's financial system regulator to up its ante in terms of acknowledging and eventually acting upon the still relatively nascent fintech potential.
"The rapid and transformational changes brought on by FinTech need to be monitored and evaluated so that regulators and society can keep up with the underlying technological and entrepreneurial flux," the Reserve Bank of India (RBI) said in a note to the press in November.
Come 2021, the central bank has issued at least three memos or reports, surrounding the new year, to add gravitas to how serious it is about making its omniscience felt when it comes to the future of money in the country.

On Tuesday, RBI unveiled a framework to operationalise a Payments Infrastructure Development Fund (PIDF) scheme to subsidise deployment of payment acceptance infrastructure in tier-3 to tier-6 centres.
The initiative envisages creating 30 lakh new touch points every year for digital payments, and presently has a corpus of Rs 345 crore -- Rs 250 crore contributed by RBI, and Rs 95 crore by the major authorised card networks.
"Special focus on the North East is well deserved, and will accelerate digitization. This well timed RBI's initiative of PIDF creation, along with the recently announced increased limit of contactless payments from Rs 2,000 to Rs 5000, will promote significant adoption of digital transactions," UPI-operator National Payments Corporation of India (NPCI) CEO Dilip Asbe said in a comment on the development.

Last Friday, in another fintech-related initiative, the Reserve Bank introduced a composite Digital Payments Index (DPI) to capture the extent of digitisation of payments across the country.
The DPI comprises five broad parameters that enable measurement of deepening and penetration of digital payments in the country over different time periods -- payment enablers, demand-side payment infrastructure, supply-side payment infrastructure, payment performance, and consumer centricity.
Currently, the fintech approach is an umbrella intertwining multiple departments within RBI -- the department of payment and settlement systems, the department of information technology, and its alternate appellate authority.

That is set to change, as per a BloombergQuint story, early 2020, with the creation of an exclusive department of fintech to focus on digital transactions and adoption of technology across all aspects of banking and non-banking services.
The RBI 'Report on Trend and Progress of Banking in India' which it releases around every new year, had 36 mentions of the word 'digital' in the latest edition of 2019-20.
The report mentioned fintech being embraced in the form of innovative technologies for regulation (RegTech) and supervision (SupTech).

Read: Meet the six firms in first cohort of RBI regulatory sandbox
An Integrated Compliance Management and Tracking System (ICMTS) and a Centralised Information Management System (CIMS) are two major SupTech initiatives that are currently under implementation at the Reserve Bank.
"Entities regulated by the Reserve Bank are already harnessing technological tools like

artificial intelligence, machine learning, big data analysis for KYC/ALM purposes, regulatory reporting and management information system, payments and account aggregation as well as to judge the creditworthiness of borrowers," the report said.
The Reserve Bank is also using state-of-the-art data visualisation techniques to identify risk areas and entities, it added in the report.
Read: RBI unveils first cohort to test regulatory sandbox, appoints GC for innovation hub

"In India, FinTechs and digital players could function as the fourth segment of the Indian financial system, alongside large banks, mid-sized banks including niche banks, small finance banks, regional rural banks and cooperative banks," the bank said in the November note, citing its governor Shaktikanta Das.
Even as a representative to comment on RBI's roadmap for fintech in 2021 was unavailable for participation in the story, a spokesperson told TechCircle that it is an upcoming area of interest at the central bank.
---