Makers Hive leads in week dominated by early-stage bets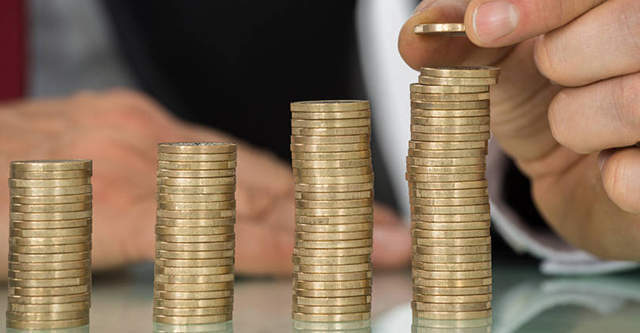 The growth round at bionics firm Makers Hive topped the dealmaking charts in a week that was otherwise dominated by early-stage investments.
The Hyderabad-based startup raised $9 million (about Rs 65.6 crore at current exchange rates) from an idea-stage fund established by Starfish Growth Partners and Investpad.
Established in 2018, Makers Hive focuses on addressing prosthetic assistance needs around the world. Its flagship product is KalArm, a 3D printed, customisable and app-enabled bionic hand. Both Starfish Growth Partners and Investpad have been involved with the company since its inception.

In total, 15 startups raised around $39.4 million this week, with eight startups not disclosing the amount. Last week, the tally was at $141 million across 16 deals.
Cloud kitchen platform FreshMenu was the only other growth stage firm that secured investments this week. The company received shareholders' approval to raise about $480,000 from its existing backers Zodius Technology Fund and Lightspeed Venture Partners.
Among early stage deals, male grooming brand Bombay Shaving Company bagged the largest sum. It raised $6.2 million in a funding round led by consumer goods giant Reckitt Benckiser. The round saw participation from individuals including Avaana Capital founder Anjali Bansal and CleanMax Energy managing director Kuldeep Jain.

Elucidata, a biomedical molecular data company, landed $5 million in its early-stage funding round led by IvyCap Ventures this week. Boston-based seed stage firm Hyperplane Venture Capital and a few angel investors also participated in this round. Elucidata is developing a drug-discovery platform called Polly. Scientists can access Polly to get curated and analysis-ready data from over 100,000 biomedical datasets.
South Korean-based venture capital firm Hashed made its India foray with an investment into social audio platform Headfone. The Bengaluru-based startup raised $3 million as part of its Series A funding round from Hashed and Seung Yoon Lee, founder of mobile serial fiction app Radish Fiction backed by SoftBank Ventures Asia.
Other startups that raised funding this week include fintech platfrom GrowFix Ruptok, and Junio; B2B gig jobs startup Taskmo, hospitality brand Vista Rooms, and deep-tech startup Ederlabs.

---