Voice automation startup Vernacular.ai strengthens top deck to drive global expansion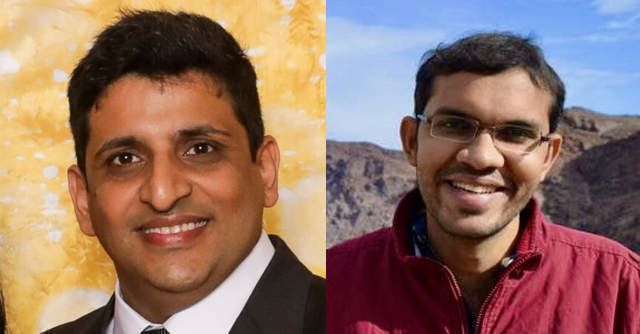 Artificial intelligence (AI)-based voice automation platform Vernacular.ai has appointed Gangadhar Kodandaram as chief revenue officer and Ankit Jain as vice president for product management, as it looks to expand beyond the home market.
The duo will work directly with the startup's co-founder and CEO Sourabh Gupta to grow the business and spearhead its global expansion starting with the Southeast Asian markets, the company said in a statement.
At Vernacular.ai, Kodandaram will be responsible for building its sales team and executing on the sales and marketing priorities in addition to spearheading global expansion plans into APAC, EMEA and US geographies.

Kodandaram was previously with Microsoft India, building the healthcare vertical and also ran government business for South India driving AI, cloud and digital transformation.
"Voice tech is becoming an important weapon in the CX arsenal for B2C organizations focused on delivering a great customer experience, and we are solving this very critical problem for our customers. I am extremely excited by the traction we are seeing across industries and geographies and looking forward to working with partners and customers to build Vernacular.ai into a global brand and the one to reckon with in the Voice AI space," Kodandaram said.
A former Amazon executive and an entrepreneur, Jain will lead a team of product managers and specialists to drive concept launches and fine-tune Vernacular.ai's product roadmap. Previously, he was the co-founder and CEO of Y Combinator funded AI startup Sprint AI.

"I am delighted to welcome Gangadhar and Ankit to join Vernacular.ai's growing team of talented individuals. They are experienced leaders committed to growing the company and delivering value in terms of expanding our customer-base and enhancing our products to suit our clients' needs," Gupta said.
The company said it has expanded workforce four-fold during the financial year 2020 and stayed on schedule with appraisals, bonuses and promotions. It plans to hire aggressively in 2021 to double the team strength.
Founded in 2016, Vernacular.ai's AI-based voice automation platform named Vernacular Intelligent Virtual Assistant (VIVA) automates customer service operations in Indian languages. This helps businesses engage with their customers in multiple languages.

The software as a service (SaaS) company's suite of speech and language solutions is built on top of Vernacular Automated Speech Recognition (VASR), which enables enterprises to convert audio to text by applying neural network models in an application programming interface (API). The API recognises over 160 dialects in 10 Indian languages and its products serve enterprise clients across BFSI, hospitality, F&B and other industries.
In May last year, it raised $5.1 million in a Series A round led by venture capital firms Exfinity Ventures and IAN Fund. Returning investors Kalaari Capital, AngelList and LetsVenture also participated in the round.
The company had previously raised an undisclosed amount of funding from KStart Capital, a seed programme run by venture capital firm Kalaari Capital, in May 2017.

---