A yellow, Made in India alternative to Twitter -- does it Koo-alify?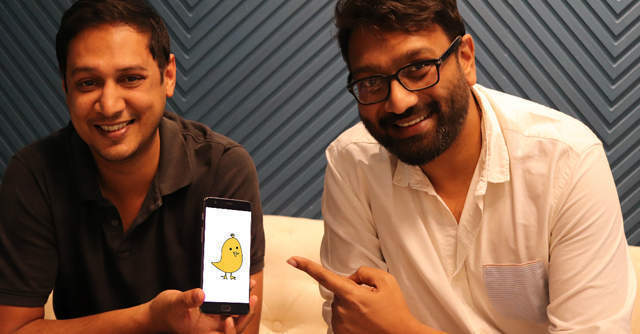 Remember when the government banned those Chinese apps, including your beloved PUBG, paving the way for Indian companies to fill the vacuum? Enter Aatmanirbhar Bharat compliant alternatives Mitron, FAU-G, Chingari and Kaagaz Scanner. The latest app to join this ever growing list is social media platform Koo, which seeks to be an alternative to Twitter, which, although not a Chinese app, has been on the government radar lately.
Here's a question: When one says alternative, does one mean a replica? Apparently so.
Video app Mitron was pulled from the Google Play Store in June for blatantly copying TikTok's design (Fun fact: an app, which shot to fame for being Made in India, was reportedly developed in Pakistan).

On Friday, Mitron told TechCircle that the statement, which claimed that the app was developed in Pakistan, was incorrect. "The founders of Mitron have never admitted to the app being developed in any particular country or by any particular developer because they are not aware of these details except through media reports," the company said.
"The initial template was purchased on Envato, a well-known Australian marketplace for buying creative assets. The name of the developer or the country where it was developed was neither known nor relevant to the purchase," the company said. "Most importantly, what was bought on Envato was just the initial template but Mitron TV completely revamped (the) codebase, both at the UI side and the backend side. The app, in its current form, has been developed by (an) in-house team of engineers working from across India."
But back to the point: Is the new Twitter clone headed the Mitron way? One can only speculate. And, speculate we shall.

Launched about 10 months ago by Aprameya Radhakrishna and Mayank Bidawatka, Koo gets its name from the call of the Cuckoo bird. Makes one wonder which bird inspired Twitter's logo. Anyway, Koo is the current "in" app in India, and everyone from union ministers Ravi Shankar Prasad and Piyush Goyal, to right leaning journalist Sudhir Chaudhary, and actress Kangana Ranaut are already on it. As of February 11, it had reportedly been downloaded over 3 million times. As per Sensor Tower data, the app saw about 2 million installs between just February 1 and 14.
What happened in those 14 days? The government asked Twitter to ban some accounts over a controversial hashtag, and Twitter complied, partially.
Now, let's talk about the app experience. As a product, Koo barely has a USP.

It offers the same experience as 14-year-old Twitter, with its own literal bells and whistles. Its logo is a yellow bird on a white background, with a tiny India flag in one corner. What's on Twitter's logo? Oh, that's right. A white bird with a blue background.
The rest of the UI may as well be Twitter's. The profile page displays a handle starting with @, location, date of joining, bio, and the number of people you follow and are followed by. Under this are four tabs, showing shared posts, likes, mentions and comments.
Posts on Twitter are tweets. Posts on Koo are -- no points for guessing -- koos! Users can re-koo koos that appear on their feed, like them and reply to them, or create a new koo with images, GIFs, videos and polls using the +Koo button. Which other social media platform does this remind you of?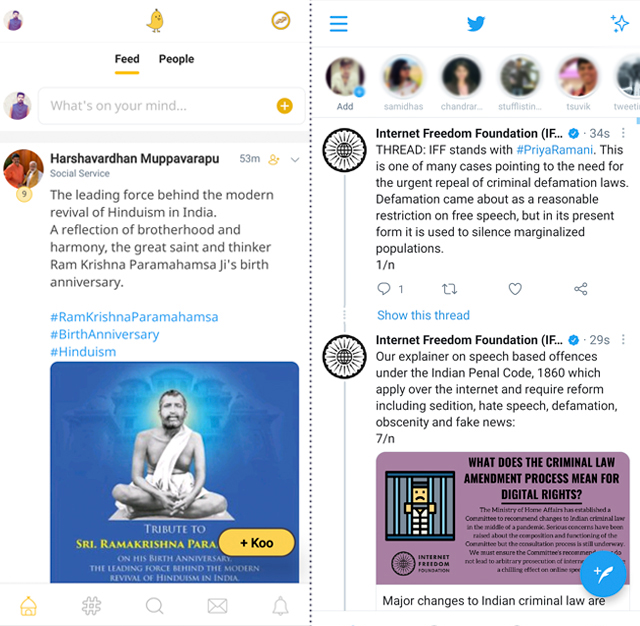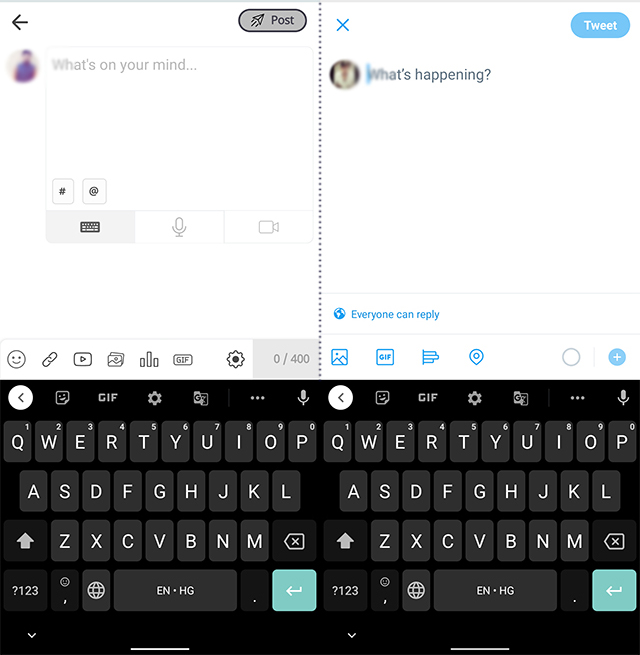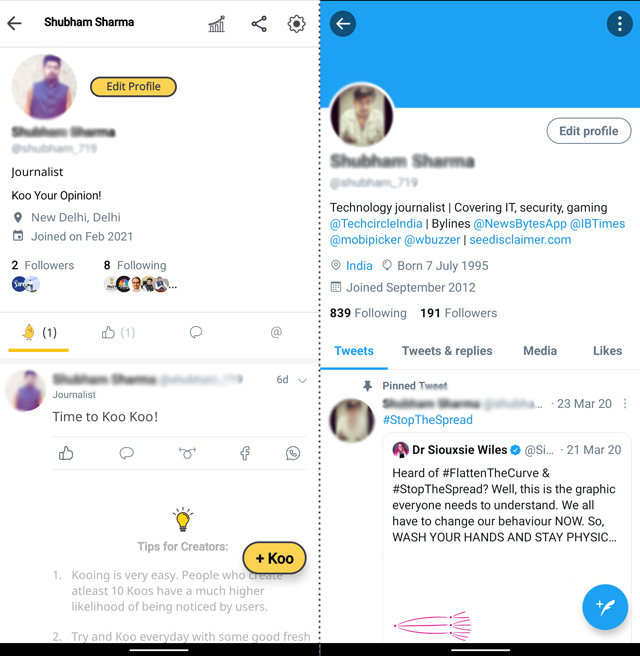 A comparison of profile and post creation pages on Koo (left) and Twitter (right)
On the content creation side, koos have a 400 character limit, higher than Twitter's 280. The homegrown app also allows users to directly record and share minute-long audio or video on the platform. Twitter is still testing audio tweets. Koos can also be edited, unless they have already received a like, comment, or re-koo from other users. Twitter co-founder Jack Dorsey earlier said Twitter will not have this feature.
While Twitter's trending hashtags track what most people are talking about on the app, Koo's trending hashtags are usually just along the lines of #koorevolution, #jaihind and #atmanirbharbharat. To be fair, this may be because of the app's known users who have a specific political leaning, or perhaps the algorithm is still quite new, and likely being developed as you read this. Irrespective of the reason, the purpose of the feature is defeated.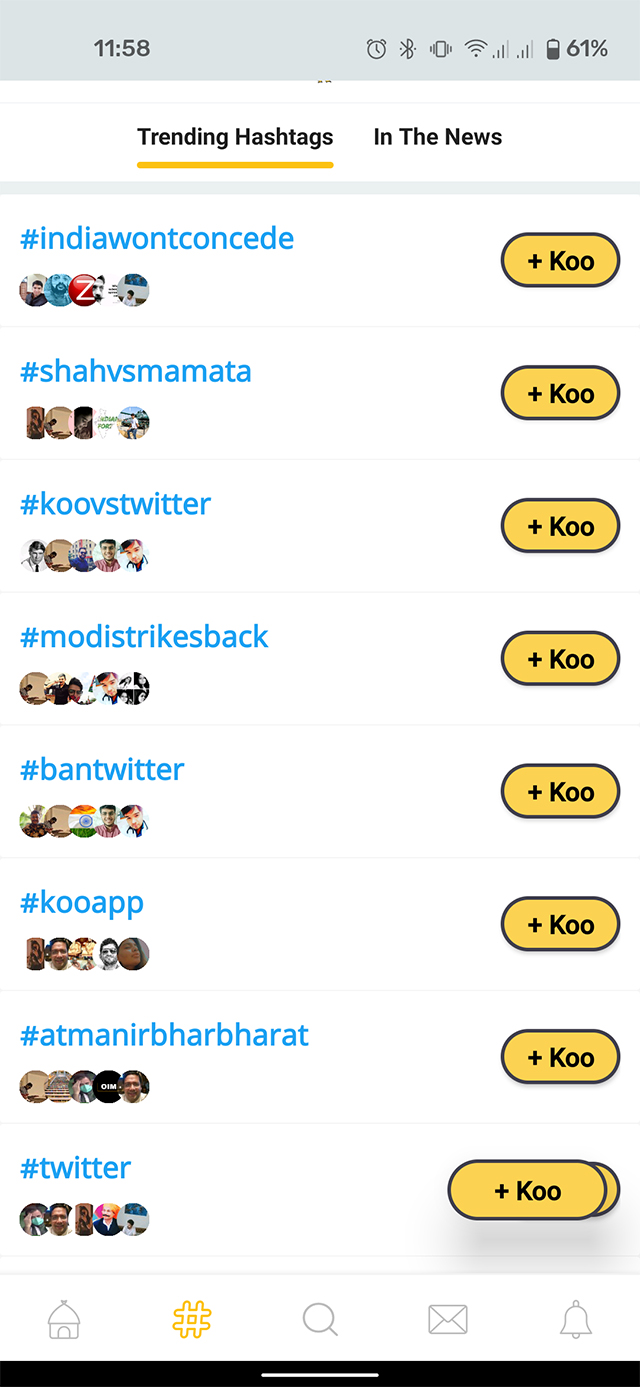 Early bird gets the worm. The late bird gets bugs?
After using Koo for a week, TechCircle noted the following issues: Sessions expire intermittently, there are video playback errors, and the 'discover people' section shows irrelevant accounts, and shows the same accounts repeatedly.
A security researcher, in fact, said that a user's profile information on the platform could be edited by any third party.
Hey #kooapp Also fix your edit profile URLs. Lots improvement needed in kooapp.
Edit Profile Ex - https://t.co/me9Z7JMiBQ
It's showing you can edit any profile.#InfoSec #kooappindia #dataleak #Security #Cios pic.twitter.com/SAdOk5RozQ

— Rajshekhar Rajaharia (@rajaharia) February 11, 2021
How do we sum up this review? Let's just say Koo is that kid in the class whose assignment is the same as his best friend's, with some terms changed to present it as an original draft.
In an already crowded social media space, Koo could add elements such as better local language support and reach metrics, along with basic bug fixes, to at least be in the running.
(This story has been updated to reflect Mitron's response regarding its origin.)
---