Softbank-backed Lenskart turns profitable in FY20, revenue up 89.81%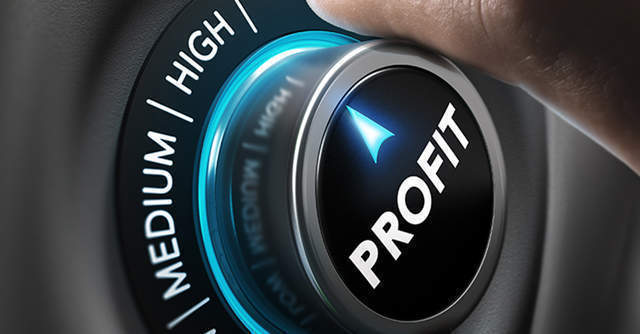 After nearly a decade of operations, Lenskart Solutions, which operates an eponymous omnichannel eyewear retailer, turned profitable in the financial year ended March 21, 2020.
Profit for FY20 stood at Rs 6.32 crore, from a loss of Rs 31.57 crore in the previous year on a consolidated basis, according to regulatory filings.
The Bengaluru-based eyewear retailer's revenue from operations stood at Rs 900.27 crores, an 89.81% increase from Rs 474.31 crore in FY19. The total revenue for the period stood at Rs 969.52 crore against Rs 485.59 crore a year earlier.

"While the Holding Company has incurred significant losses in the earlier years, it has taken various business initiatives to increase profitability. As a result, the Holding Company has achieved profitability in the current year. Also, as per the business projections, it expects profitable growth in the long run," the Softbank-backed company stated in the report.
Lenskart became a unicorn in FY20 after raising $275 million in a round from SoftBank Vision Fund.
Revenue share from the Indian market was Rs 894.22 crore in FY20, while Rs 6.04 crore was contributed by the Singapore market. The filing mentions another revenue stream, from an unnamed single customer, which accounted for more than 10% of the group's total revenue at Rs 148.56 crore. Last year, the revenue from this single customer was higher and stood at Rs 248.24 crore.

The company has been in news for its IPO plans since 2017, and the improvement in numbers is quite in line with the same.
The total expenses for the fiscal year ballooned 86.25% to Rs 963.20 crore, as compared to Rs 517.16 crore in FY19. Cost of materials consumed stood at Rs 274.03 crore, an increase from Rs 109.68 crore last in the previous year.
Other top cost heads included advertising promotional expenses which grew 71.06% to Rs 111.10 crore from Rs 64.57 crore last year. Commission paid to other selling agents was up, to Rs 196.65 crore from Rs 56.43 crore last year.

Founded in 2010 by Peyush Bansal, Amit Choudhary and Sumeet Kapahi, Lenkart started as an online eyewear retailer.
---