Cleantech startup Clairco, edtech platform ixamBee raise funds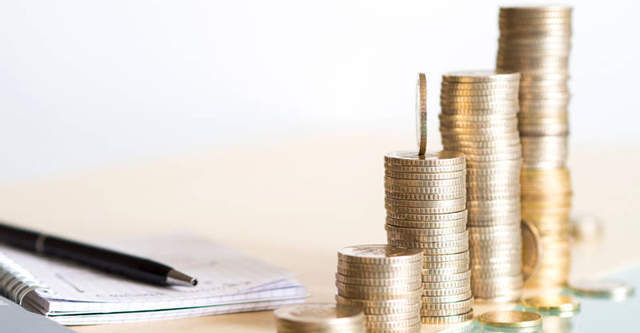 Aliferous Technologies, which operates an Internet of Things-driven cleantech solutions startup Clairco, has raised Rs 4.2 crore (about $572,613) in angel funding.
The funding round was led by Sanjiv Bajaj (Jt chairman and managing director, Bajaj Capital) at Anicut Angel Fund along with the participation of Max Group and returning investor AngelList, the company said in a statement.
The fresh infusion will be used for product development, growth and hiring. The startup is also looking to expand in the Middle East and other geographies in the near future.

"This investment will help us build the core team and enhance R&D capabilities. We have grown 5x FY20-21 and will continue to grow by adding more geographies. We are managing clean air at 2.5 mn sq. ft. at the moment and aspire to grow 10x by the next year," Aayush Jha, co-founder of Clairco said.
Jha founded Clairco in 2018 along with Udayan Banerjee. The Bengaluru-based company has developed IoT-powered low-drag nano-techtenology air filters that can be retrofitted to any air-conditioner to convert it into a cost-effective air purifier. The startup also uses predictive intelligence to analyse air
quality data at a particular premise in real-time.

Clairco has previously raised an undisclosed amount in a pre-seed funding round through investment syndication platform AngelList in May 2019.
ixamBee
Online learning platform ixamBee has raised an undisclosed amount of funding in a round led by Mumbai Angles.

The round also saw participation from external, existing investors including Keyur Joshi, co-founder of MakeMyTrip, Mumbai Angels said in a statement.
ixamBee will utilise the funds to enhance its offerings by investing in technology for better customer experience and in developing content for courses for various government jobs, the statement added. The startup will also use the capital to increase its reach through various marketing channels and also spread exam awareness amongst prospective applicants.
"At the beginning of the lockdown, we were worried. However, we tweaked the strategy and during the last two quarters we observed more than 100% revenue growth. This has made the team more resilient and the business stronger. Mumbai Angels led investment at this stage is going to help us to make ixamBee's learning experience (iLX) superior while accelerating our growth multiple times," Chandraprakash Joshi, co-founder and CEO of ixamBee said.

Joshi founded ixamBee in 2016 along with Sandeep Singh and Arunima Sinha. The company provides learning courses for competitive exams for jobs in central government, state government, banks and other public sector organisations.
"We are happy to welcome ixamBee to our Portfolio. The platform is created by an experienced and super talented team who have incorporated online courses for government jobs plus mock tests which provides a 360 degree training to the aspirant leading to accelerated growth," Nandini Mansinghka, co-promoter and CEO at Mumbai Angels Network said.
Indian Gaming League

Mumbai-based e-sports startup Indian Gaming League (IGL) has raised $500,000 (about Rs 3.6 crore) from digital entertainment company Hungama and Hindustan Talkies, a movie and digital content production house.
IGL will utilise the funds to acquire new users and develop new features to increase user engagement on the platform, the company said in a statement.
The company will also use the funds to launch Indian Gaming League Championship Cup Season 1, a 45-day mega tournament that will allow users to compete in 6 stimulating games and win prizes.

"E-sports is still in its nascency in India. Having Hungama and Hindustan Talkies coming on board will help us reach a larger audience and scale e-sports to new heights. We're excited to have their expertise and mentorship to guide us in the right direction and achieving our vision of making e-sports a household name," Yash Pariani, CEO of Indian Gaming League said.
Launched in 2016, Indian Gaming League claims to have grown its user base by over 3x in the last 12 months and has hosted over 3000 gaming tournaments in 2020.
---