How SaaS startup Hiver has turned Gmail into a corporate superhero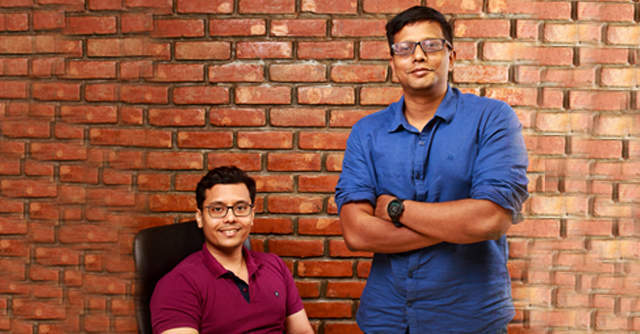 Nearly everyone who uses Gmail for work has either hit the 15 GB free storage mark, or is getting close. Your only options would be to either delete unnecessary emails manually, one tedious email after another, or buy additional storage. Right?
Well, what if there was a way to organise your emails that would help you avoid the clutter of irrelevant emails and the mess off CC-ing a dozen people? What if you could share a customised inbox only with people who needed to be part of it, and not include the entire company, that old man who sneaks into the office canteen for lunch and the cats in the building? What if a new employee could automatically be marked on all old emails relevant to his role?
That's exactly what Bengaluru-based email-centric SaaS startup Hiver wants to help you do. The platform, which claims to be the world's first help desk built for Google Workspace, organises inboxes for better tracking and faster access to emails.

Unlike regular Gmail inboxes where one can create groups to send common emails that may not be useful for every member in the group, Hiver's software reads and automatically sends the emails to the concerned people or teams categorised or tagged with a customised subject.
The Hiver offering also allows the manager and concerned team members to directly add notes on the email text. A manager, for example, will be able to track how many clients emails have been responded to, which tasks have been completed by team members, and allows him/her/them to designate email owners for easier work delegation. Hiver's mailbox product also sends weekly graphical analysis of work productivity and emails tasks completed by each team member.
"Our programme lets you manage it all. You can segregate and assign types of emails marking clear owners of certain mails. You can go back by a year and search who was assigned the task, the status, and analytics of who had handled how many emails," Niraj Ranjan Rout, co-founder and CEO of Hiver, told TechCircle.
"There is a lot more in terms of automation and tagging emails. You can create a schedule, assign dates/ timeline to finish a work over email," he said.
The product is priced from $22 per user per month for 15 shared inboxes.

Interestingly, the startup claims to have never approached clients to invite them to use the platform. "Both my co-founder and I are introverts," Rout said.
Rout said he developed the website and ensured its easy visibility on the internet. Hiver also has a dedicated blog and focuses on SEO.
The startup offers free trials to prospective clients, many of whom eventually become customers. The customers often start as small and mid-ticket clients, who in time become large account holders, he said.

The startup currently claims more than 1,500 clients globally, including Netflix, Canva, Flexport, Harvard University, Upwork and an undisclosed "top US bank".
Over 60% of Hiver's customers are from the US, followed by Europe and Asia Pacific region. India is still a small market for the B2B SaaS startup.
Its total revenue has grown at a CAGR of 44.72% over the past three years. It clocked a revenue of Rs 19.57 crore in financial year 2019-20 (FY20), up 80.37% year-on-year. The startup has been profitable for at least the past five years and reported Rs 1.80 crore in profit after tax (PAT) in FY20.

The company aims to increase its revenue 2.5-3X in FY21, Rout said.
But Hiver's journey has not been easy.
The startup was founded in 2011 by IIT Kharagpur graduates Rout and Nitesh Nandy, who was an employee in Rout's earlier startup Mobicules. Now, 2011 was a period when Microsoft Outlook was the most popular organised mail boxes provider -- it was also the time when there were widespread predictions that emails would soon be outdated.

Luckily, emails only grew in popularity, and Google went on to become a technology leader.
"Today, most of those critics are using G Suite. As an engineer, I believed that G Suite's open infrastructure terms for third-party developers and integrations made it much easier to build technology on it. The flexibility it offered was way more convenient than Microsoft Outlook's to build a cloud-based solution," he said. "Theoretically, you can do a lot on Outlook but it's much easier to implement on Google."
Rout's idea to "unshackle" the inboxes came from his only corporate stint and experience at Mentor Graphics, where he was part of a 25-member team who were spread across the country, and email was the primary mode of communication.
"We were solving hardcore tech problems, which were discussed over emails. There were often multiple transaction details passed on through emails and sorted over a week. We would refer to these emails later. But whenever someone new joined, say six months later, we'd have to go through the entire mailbox to find those conversations and attachments," Rout said.
After many product iterations, the startup released its final product in 2017. Before the product release, it had only raised one round of capital -- a $130,000 seed funding round in 2012 from Citrix Startup Accelerator and Paytm founder Vijay Shekhar Sharma. In 2018, the startup raised its first venture capital funding of $4 million, in a round led by Kalaari Capital and Kae Capital.
Gaurav Chaturvedi, partner at Hiver investor Kae Capital, said, "They have been building the product and team very frugally. When we invested, we really liked the team, their niche product and were impressed by the business scaling without raising a lot of capital. The business has been run in a cost effective manner," he told TechCircle.
In August 2020, the startup rebranded itself as a customer service solutions provider. Rout had, at the time, said that "though we are a fairly horizontal product, 70-80% of our customers have been leveraging Hiver for managing customer communication. So it made sense for us to bridge the gap between how we communicate about the problem we solve and what problem the customers actually solve through the product."
The startup also launched an analytics platform called Analytics 2.0, entering the helpdesk software market. The analytics platform tracks key metrics to measure customer service and builds custom reports.
The firm currently operates in the same space as Zohodesk, Freshdesk and ManageEngine. The help desk industry, as per Hiver, is projected to touch $11 billion in the next two years.
The way ahead
The startup now wants to focus on cost effective ways to generate leads and market its product.
In February 2021, it secured $4 million in a debt funding round from Mars Growth Capital, a Singapore-based joint debt fund launched by MUFG Bank -- Mitsubishi UFJ Financial's core banking unit, and Liquidity Capital. The fresh capital, it said at the time, will be used to expand its customer base through marketing and sales efforts.
In line with its plans to become a customer service solutions company, Hiver is looking at an omnichannel approach beyond G Suite and shared email inboxes. In the next 12 months, it wants to expand and integrate its 'email organising' technology into WhatsApp, social media and phones, which are extensively used for customer services interactions.
"Not just over emails, with our upcoming products, you could track customer interactions over WhatsApp too and get a full view of what's happening," Rout said.
In the short-term, the startup also wants to connect with SMEs and MSMEs to understand their needs and build technology for them.
---