Top digital business transformation trends for 2021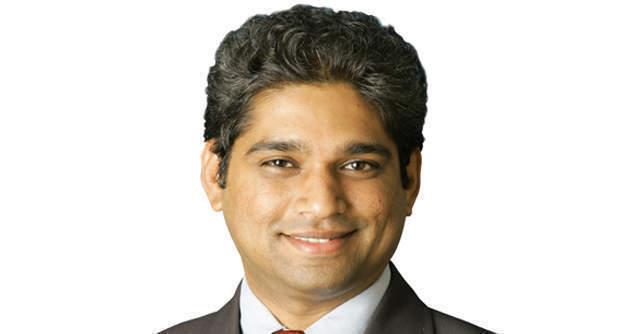 Technology undoubtedly has the power to transform. The past year has seen companies adapt to survive and adopt disruptive technologies at a more rapid rate than we could have imagined. Despite the challenges the world continues to face, businesses have an opportunity to accelerate change by tapping into the very latest innovations.
Until last year, while most organisations recognised the need to digitally transform, there was a significant gap between those who progressed rapidly and those slower off the starting blocks. According to the NTT Ltd. 2019 Digital Means Business Benchmarking Report, the gap between the laggards and the leaders is only set to widen unless the former takes the right decisions and actions to catch up, fast.
Here are some of the most prominent digital business transformation trends we expect to come to the fore in 2021:

1. Proactive and bold digital transformation is imperative, not a choice
In 2021, we expect that the link between business value and investment will become amplified. Now, more than ever, IT needs to be willing and able to respond to what the business needs. Moreover, with profitability at an all-time low in many sectors, and budgets stretched to their limits, organisations that hope to successfully persuade their boards and shareholders to approve new investments will need to demonstrate tangible business value immediately and iteratively by adopting public and private cloud platforms.
Organisations will also need to look for creative ways to address the most commonly cited barriers to successful digital innovation and transformation cited by survey respondents which include a lack of skills (for example, artificial intelligence (AI) and digital programmers, data analysts and scientists and cybersecurity experts), as well as siloed behaviours and a lack of fruitful collaboration among discrete functional areas, as opposed to a unified, organization-wide approach.

Also, we must bear in mind that 'home is the new branch office' and this requires careful thought regarding how to optimize and secure connectivity.
2. The ability to leverage public and private clouds to be agile and responsive to changing market requirements, is now essential
Workloads continue to shift to a combination of cloud platforms, with public cloud expected to grow from 24% to 30% and private cloud in a service provider's data center from 19% to 23%, over the next year.

We believe that the only way to tangibly link technology investment to real business value is by embracing digital IT infrastructures that allow for agility and responsiveness – and therein lies the value of public and private clouds. If you attempt to leverage more traditional approaches and technologies, it will take months to set up and deploy new structures – that's no longer acceptable. In our reshaped reality, new products and services have to be 'ready tomorrow' and there's an expectation for time-to-market and time-to-value to be realized faster than ever.
It's no secret that upon the onset of the COVID-19 pandemic, businesses that were able to be much more responsive and resilient were those that had already made these investments and transitions. Others who hadn't had to scramble to do so and many are still playing catch-up.
3. Increasingly, automation will lie at the core of successfully transforming digital businesses

Both B2B and B2C organisations (and their end-customers) are increasingly buying more through digital channels. We believe that the automation of processes and tasks that currently rely on manual human intervention will be the common element underpinning the most successful digital transformation initiatives, in the year ahead. But it's important to note that this will require businesses to automate everything from the application layer to the cloud layer and then on to the edge (which involves automating the way you provision to a branch or users at home or on the road.)
Essentially, it's a three-pronged approach which means that when you make a change due to a data or workload requirement, for example, you want those changes to automatically cascade downstream to your cloud infrastructure, network, branches and end users. That's the end-to-end automation 'nirvana'.
Among the many benefits that flow from automation is cost savings. This is because you can redirect people's time and expertise towards higher-value activities that support the core business. Other advantages include improved efficiencies and swifter time-to-market: the faster you can make changes to your infrastructure, the less time it will take you to launch new products and services. Automation will also play a critical role in employee experience initiatives. Here, we can expect to see advances in and adoption of robotic process automation, machine learning and AI. Nevertheless, be mindful that automation can present its own challenges when it comes to effective deployment.

4. Infrastructure will become the leading generator of data
In years gone by, data was something you used for intelligence purposes and the infrastructure carried the data. Infrastructure is now a major generator of data.
Just think of things like data and analytics in an office environment where the network can track people's location, movement and where they're stopping. Likewise, in the retail environment, businesses follow people's footfall to ascertain what products they typically look for and purchase and whether they're having positive or negative experiences.

In both these business and consumer environments, every time an individual connects and disconnects to a network, that information is captured, stored and ultimately acted upon to optimize or improve employee or customer experience.
By intelligently blending network data engineering and science, together with AI and machine learning, successfully transforming businesses are set to push the boundaries of what it's possible to do with data, in ways never before imagined.
5. Recognition of cybersecurity's role in a business' digital enablement will intensify
It's important to be clear about what you need to do from a cybersecurity standpoint to enable your digital transformation. We believe that the term 'secure access service edge' (SASE) is going to influence decision-making over the next 12 months. It's all about getting the best end-user experience in this increasingly SaaS and software-defined network paradigm. There's no better time than now to ​​​​​​'dust-off' your existing network and application security strategies and ensure that they're still fit-for-purpose.
The above digital transformation trends are set to help companies carve out a much-needed digital transformation strategy as we approach 2021 and beyond.

Lux Rao
---
Lux Rao is senior director - solutions, NTT Ltd in India. The views in this article are his own.
---