Paytm Payment Gateway achieves 750 million monthly transactions, beats pre-Covid mark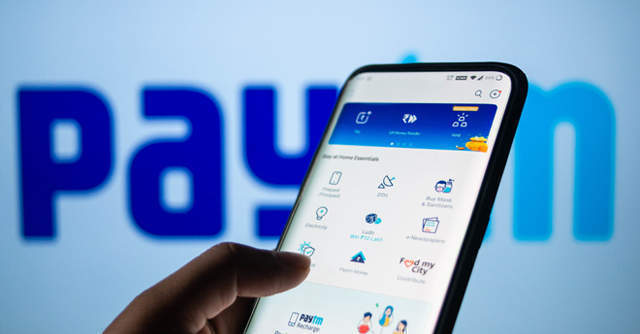 Digital financial services platform Paytm has announced that its All-in-One Payment Gateway on Monday recorded over 750 million monthly transactions, surpassing pre-Covid levels.
The record levels were driven by the increasing adoption of online payments for sectors such as BFSI, retail and D2C e-commerce, utilities, edtech, food delivery, digital entertainment, gaming and online shift of businesses during the pandemic, according to a statement.

Payment instruments issued by Paytm -- wallet, UPI, EMI and postpaid-- contributed about 60% to the total transactions on the platform.
The company also said that Paytm Postpaid and EMI are the fastest growing instruments with 25% month-on-month growth.
Paytm Payment Gateway's growth is also fuelled by UPI and Rupay transactions being completely free for online businesses, SMBs and large enterprises. It claims to be the only platform that does not levy any charges on UPI and Rupay transactions.

"Our systems have the capacity to manage up to 2500 transactions per second which ensure stability when our enterprise merchants see spikes during special events and sales. We will continue to launch new solutions that make business processes simpler, flexible and more efficient," Praveen Sharma, senior vice president at Paytm said.
Paytm Payment Gateway's clients includes IRCTC, Zomato, Uber, Jio, OYO, Swiggy, Big Basket, Gaana, MPL, Grofers, Curefit, Flipkart, and Dream11 among others. It also acquires merchants through direct routes, bank partnerships and other aggregators under its Paytm Partner Programme.
Over 42% of Paytm Payment Gateway's business partners have moved towards creating and sharing payments link /invoices without investing time to build their own platform, the company said. Fast and seamless payments due to Paytm Payment Gateway's AI-enabled comprehensive product suite has led to 2x growth in digital transactions for these businesses, the company said.

Similarly, Paytm Payout claims to have processed over Rs 1,660 crore of the monthly transactions. The feature helps companies to make regular payments to a large number of vendors, salaries and food allowance to employees, rewards or instant refunds to their customers and even other expenses like utility bills for multiple offices.
As per the latest RedSeer report on digital payments in India, Paytm All-in-One Paytm Gateway is the fastest growing payment gateway with over 42% market share.
---