Salesforce ropes in Parameswaran to lead India sales, distribution strategy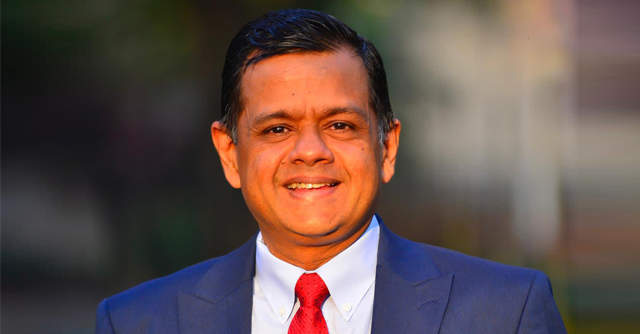 San Francisco, California headquartered customer relationship management (CRM) giant Salesforce has appointed VMware veteran Arun Kumar Parameswaran as the senior vice president and managing director of its sales and distribution unit in India.
He will assume the role from May 2021 and report directly to Arundhati Bhattacharya, CEO and chairperson of Salesforce India, a statement said.
"I am excited to be joining Salesforce at such a pivotal time where customers in India are accelerating their digital journey," Parameswaran said, following his appointment. "I look forward to working with a very dynamic India team to participate in this incredible growth opportunity and help deliver success for customers of all sizes on the Salesforce platform."

The executive has nearly three decades of experience building and driving the business of global IT companies, working with customers across enterprise, commercial, public sector, and small and medium businesses (SMBs).
In his most recent role at VMware, Parameswaran was the vice president of enterprise business in Asia Pacific and Japan. Prior to that, he held leadership positions with industry leaders such as Red Hat, Mastech and Wipro Infotech.
Parameswaran holds a BE degree in electrical, electronics, and communications engineering from Tamil Nadu's Madurai Kamraj University.

This is the second appointment announcement by Salesforce India in the recent past.
Earlier this month, the company roped in Intuit's vice president and managing director Sanket Atal as its senior vice president and managing director for sites in India.
India currently hosts Salesforce's second largest workforce outside the US, with over 4,000 employees working from offices located in Bengaluru, Mumbai, Delhi, and Hyderabad. The company has said that it has significantly invested in India in the past few years to cater to its expanding customer base around the world.

Commenting on Parameswaran's appointment, Salesforce India's Bhattacharya said, "India continues to be one of the fastest growing regions for Salesforce and I am excited to welcome Arun on board to lead our sales team and support our growing customer base in India."
---