T-Hub picks 30 startups for fifth batch of Lab32 accelerator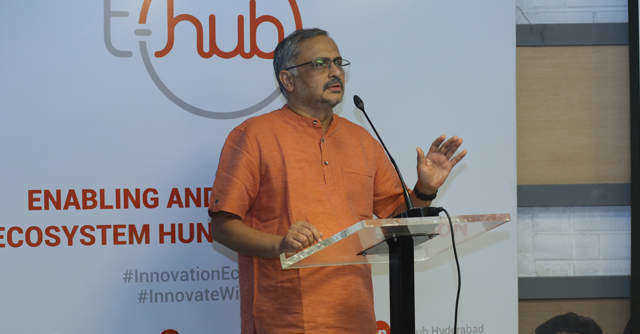 Hyderabad-based incubator T-Hub has launched the fifth edition of its Lab32p re-acceleration programme with 30 early-stage tech startups.
The programme will run until June 2021 on a hybrid model (physical and virtual), providing the selected startups with expert guidance and consultation. Startups will be mentored in a range of goal-oriented areas, starting from revenue growth and customer acquisition to market expansion and product roadmap, the innovation ecosystem enabler added.
"Lab32, the pre-acceleration program aims at preparing startups for rapid growth making them investment ready," Ravi Narayan, CEO at T-Hub, said in a statement.

The latest batch, shortlisted after clearing a rigorous selection process involving more than 300 applicants, includes startups offering innovative solutions in key industries such as media, SaaS, health-tech, e-commerce, drones, social commerce, blockchain, agri-tech, rural commerce, robotics, enterprise IT, food-tech, mobility, and ad-tech.
Some of the selected companies, according to T-Hub's statement, are Aireal Automation, AquaExchange Agritech, Born Bright, HESA Global, HivedIn, NaPanta, Skill Monks, Prednalytics Health, Weedeo, Matricart, Roligt Foods, and NearFi. The full list is yet to be revealed.
T-Hub said it will first conduct an assessment to understand the objectives and requirements of the startups in detail.

Then, the incubator will launch training/consultation sessions and workshops – headed by professional advisors, subject matter experts – based on the companies' needs. It will also be offering various opportunities for collaboration and relationship building with relevant alumni startups, entrepreneurs in residence, and startups that are part of T-Hub's Community Membership.
By the end of the programme, T-Hub will look at the progress of each startup based on the objectives set at the beginning. This will happen with the Demo Day where the startups would have to present their solutions to investors, corporates, and mentors. T-Hub's corporate partners include giants such as Facebook, Intel, Qualcomm, Cisco, Boeing, and Freshworks.
From the third and fourth batches of Lab32, T-Hub saw 41 and 13 startups graduating. They have raised a total of over Rs 100 crores in the last year.

"Most of our alumni have contributed to our country's economy by successfully expanding their business to global locations. We are confident that chosen startups from various sectors, particularly the ones from the rural innovation level, will make sizeable contributions to the economy and society," Narayan added.
---