Pine Labs buys Fave to expand in SEA markets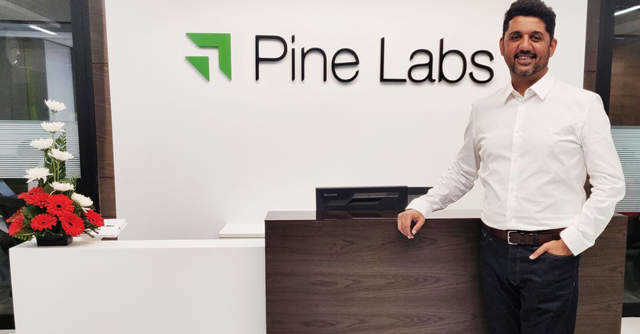 Digital payments and merchant commerce platform Pine Labs has acquired Kuala Lumpur headquartered fintech startup Fave, in an all-cash deal valued at $45 million, as it strengthens presence in both in the South East Asian market.
The deal will see Fave's investors, including Grab Financial, the payments subsidiary of the Singapore headquartered ride hailing, food delivery and logistics company Grab, as well as Sequoia Capital, Venturra Capital and SIG Asia Investments receive all-cash payouts, Pine Labs has confirmed in a statement.
Fave founders Joel Neoh and Yeoh Chen Chow will lead the overall consumer platform for Pine Labs across Asia.

The Malaysian company provides cashback, loyalty points and other perks to customers while for businesses, it offers payment reconciliation, QR code for payments.
Pine Labs had first invested an undisclosed amount in Fave in July 2020 to integrate the company's smart payment app across Pine Labs' terminals in Malaysia, Singapore and Indonesia. As part of the deal, Pine Labs also provided its merchants with payment reconciliation and customer insight dashboard, Favebiz.
The acquisition will help Pine Labs expand its presence in Asia riding on Fave's network of 6 million consumers and 40,000 retailers across South East Asia.

Fave smart payment app, a QR-code based payment interface, which includes cashback and loyalty points, will be available in India in 2021 across 5 lakh merchant touchpoints powered by Pine Labs.
According to a link to the app, the consumer platform will be launched in Gurugram and Jaipur first and is limited to the first 10,000 customers for now.
"Consumers have tremendous choices in their payment types. They want to be sure that they save on every transaction. Fave helps consumers apply their best rewards, coupons, gift cards and cashbacks on all transactions in a seamless manner," said B Amrish Rau, CEO of Pine Labs in the statement.

Fave will also hire 100 new employees across South East Asia and India to accelerate cashless payments and smart savings across the region.
Founded in 1998, Pine Labs had acquired gift card solution provider QwikCilver in 2019 for $110 million. The Mastercard backed payments unicorn has been growing its Asia presence aggressively and announced its 'buy now pay later' service for consumer recently in partnership with Mastercard.
The company which provides payment acceptance and merchant commerce solutions also announced its free Point-of-Sale app for mobile devices in January.

---