OYO creditors submit claims worth Rs 160 cr to NCLT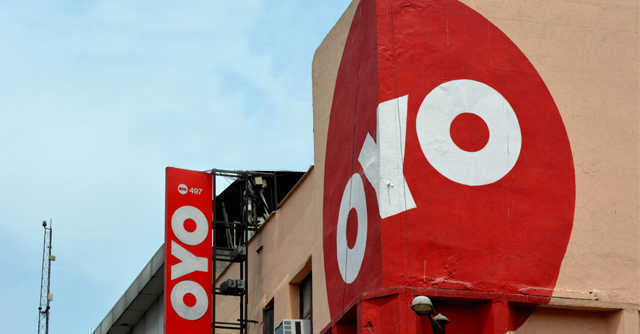 Hotel partners and operational creditors have submitted claims of dues of around Rs 160 crore to the National Company Law Tribunal against SoftBank-backed hotel aggregator OYO. These claims were presented at a hearing on April 16.
The claims are, however, yet to be verified.
Following OYO's statement earlier this month that the NCLAT (National Company Law Appellate Tribunal) had ordered a stay on the formation of committee of creditors (CoC) under insolvency proceedings of subsidiary OYO Hotels and Homes at NCLT (National Company Law Tribunal), petitioner and hotelier Rakesh Yadav on Sunday said that the company has not been completely relieved.

During the hearing on April 16, claims of the hotel chain owing around Rs 160 crores to creditors came up, Yadav said. NCLT independently appointed Keyur J Shah as the interim resolution professional (IRP) on the case.
While the first set of claims were taken between April 1 to April 15, Shah informed TechCircle, that the window for inviting claims will now be extended to another 90 days from April 15.
The next hearing for the case is scheduled on May 10.

Yadav had filed a petition claiming unpaid dues of Rs 16 lakh at the NCLT, following which the Ahmedabad bench of NCLT had ordered for commencing Corporate Insolvency Resolution Process (CIRP) under insolvency and bankruptcy code proceedings. OYO had approached NCLAT against the order.
Yadav owns Hotel Yellow White in Gurugram.
"OYO operates its business under maze of more than a dozen subsidiary entities that have agreements with hotels. FHRAI has data of hundreds of such hotels that have reported payment defaults and other unethical business practices by Oyo. The FHRAI has also filed a case in the CCI against Oyo for anticompetitive practices and cartelization, which is presently under investigation," Pradeep Shetty, joint honorary secretary, Federation of Hotel and Restaurant Associations of India (FHRAI) said in a statement to TechCircle.

"FHRAI appreciates the efforts of Mr Rakesh Yadav in exposing Oyo and giving a ray of hope to several small-time hoteliers from across the country in their attempt to recover monies owed to them from OYO," he added.
In its defence, OYO wrote in a blog post, "We have been informed that unverified claims of large amounts are also being made to the Interim resolution professional (IRP) in response to the public announcement. Please note, these claims are received by the IRP as part of the standard process but they aren't reviewed, assessed, contested or confirmed, or even adjudicated (as some of these may pertain to ongoing disputes) yet."
OYO said the claims were "arbitrary and aspirational."

'All claims against the entity in question will have to be submitted to the IRP for verification, assessment on veracity and genuineness of the same. Unfortunately, some parties proceed to submit frivolous, inflated, fictitious and unadjudicated claims taking undue advantage of the process. These claims do not straightaway form dues or payments by OHHPL. Such claims await evaluation basis factual evidence and substantive documents and could be rejected by the IRP," the company said.
"An example of such an unverified and over-exaggerated claim is of INR 50 Crore by a single claimant for reputational damage. This specific claim is already under legal proceedings (name not being disclosed to maintain confidentiality). Needless to mention, such claims are bound to be rejected by the IRP during the process of verification of such claims," the company explained.
---