How 'leapfrogger' firms grew revenues in pandemic-ridden 2020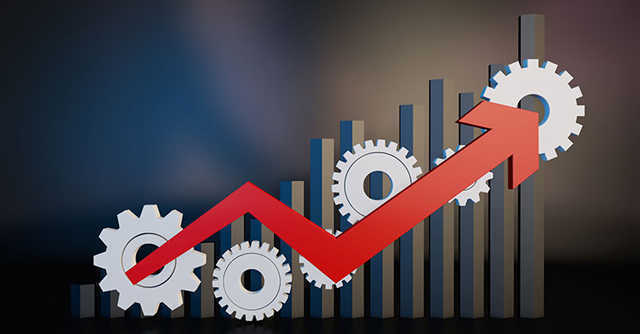 During the first wave of the Covid-19 pandemic, "leapfrogger" companies saw a four-fold increase in revenue compared to peers, due to faster adoption of digital transformation tools and increased investment in technology, according to a study.
Leapfrogger companies, as per an Accenture report, make up a new group that showed the ability "to quickly master the balance between systems strength and increased innovation".
Leapfroggers, it said, "compressed their digital transformations into a shorter time frame through an aggressive and progressive technology strategy that converted the challenges of the past year into business opportunities and advantage."

The survey, which recorded data from 4,300 respondents, said it assigned scores based on systems strength and flip size. The study categorised companies as leaders, leapfroggers and laggards, who made up the top 10%, 18% and 25% of the entire sample, respectively, and measured each group's financial performance.
"Our research scored companies on their systems strength — a measure of technology adoption, application of technologies at scale, and organizational and cultural readiness for tech-enabled innovation. Strong systems strength, combined with a flip size that substantially pivots IT budgets towards innovation, enables leaders to greatly extend their growth over laggards," Ramnath Venkataraman, global lead of integrated global services at Accenture Technology, said in a statement.
"Meanwhile, leapfroggers also show tremendous progress by maintaining systems strength and infusing innovation across the enterprise. In fact, leapfroggers are now growing their revenue at four times the rate of laggards," he added.

Leapfroggers used the crisis to advance their emerging technologies by 17% and scaled technology across enterprises. They also fostered thoughtful organisational change to take further advantage of these technologies and compressed their transformations from years to months, the report said.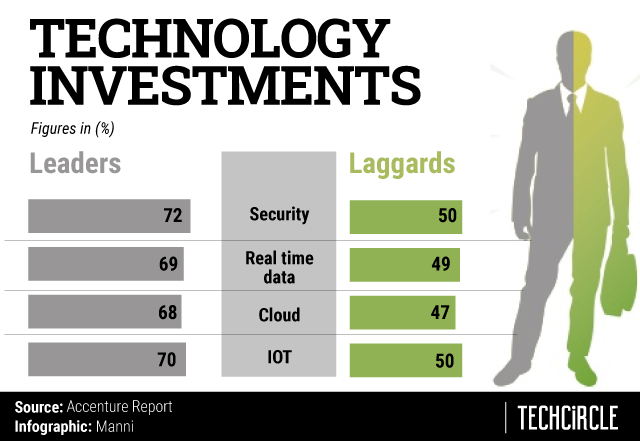 Leaders, it said, are growing revenue at five times the rate of laggards.

Over 70% of leaders, it said, increased investments in cloud security, while 68% did so in hybrid cloud. At 70%, a majority of the leaders dug deeper into internet of things (IoT) technology, while 59% did so in artificial intelligence (AI) and machine learning (ML).
"Building a foundational cloud platform delivers the costs savings to help flip IT budgets from maintenance to innovation. Both provide a sound basis for aligning technology strategies with business goals that drive 360-degree value for multiple stakeholders across the enterprise," Accenture said in the statement.
The report also noted how evolving technology strategy has enabled each category of companies to improve on re-platforming, reframing and reach.

The companies across categories re-platformed to the cloud, reducing redundant technologies and disconnected data across the IT stack, gaining computing power and flexibility.
Around 80% of leapfroggers had adopted some form of cloud technology by 2017, but that figure rose to 98% by 2020, the report said.
Leapfroggers excelled at reframing, by shifting their mindset and viewing potential downturns as opportunities to innovate with new technology. Scaling new innovation became the top priority for leapfroggers during the pandemic, and 67% sought to aggressively increase revenue from non-core business lines.

This, in turn, led to better reach or expansion of technology facilities across internal business functions, which led to prioritising personalised employee upskilling, wellbeing, and mental health.
Nearly two-thirds (65%) of leaders prioritised employee happiness by providing digital-based flexible work arrangements, compared to just 43% of laggards, the report said.
---