Ola Electric appoints former Jaguar veteran Wayne Burgess to lead EV design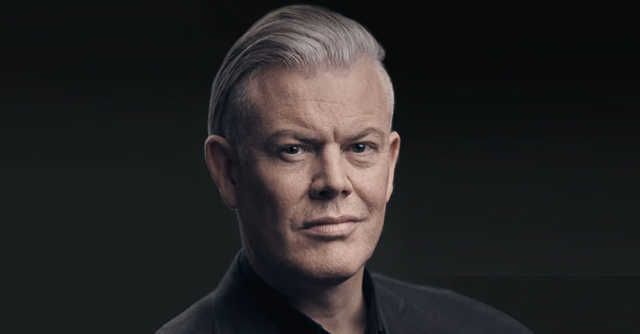 Wayne Burgess, an automobile designer with nearly three decades of experience, has taken charge of vehicle design at Ola Electric Mobility, a statement said on Tuesday.
Burgess will lead as the vice president (head) of vehicle design and oversee the design of its entire current and future product range – from electric scooters and bikes to cars.
He joined the electric vehicle unit of ride hailing unicorn Ola Cabs in April 2021, per LinkedIn.

"Wayne is a fantastic addition to our leadership team and will bring global appeal and design aesthetic to our industry changing electric vehicles. As the world moves to EVs, the vehicle form factors will be fundamentally reimagined," Bhavish Aggarwal, co-founder and CEO of Ola Group, said in the statement.
"Wayne's expertise in designing some of the most legendary vehicles will also be helpful in bringing these new form factors to consumers. I look forward to collaborating with him to build the most iconic range of EVs in the world," he added.
Based in London, UK, Burgess has designed vehicles for some major players, including Jaguar Landrover, Rolls Royce, Bentley, Geely, Lotus, and Aston Martin.

The vehicles he has designed or helped design include the iconic 1998 Bentley Arnage, Aston Martin's DB9, Jaguar XF, F-Type, F-Pace, and XE.
Commenting on his appointment, the design veteran said, "I am looking forward to my work at Ola Electric and to the opportunity to lead a team that will work on designing cutting-edge electric vehicles for the world. I am thrilled to be part of Ola as it accelerates on its path to become a leader in global EV solutions."
The development comes as Ola Electric gears up to build infrastructure and launch its first electric scooter -- the Ola Scooter -- in India.

Last month, the company had roped in auto veteran YS Kim to lead global sales and announced that it will deploy more than 1,00,000 charging points across 400 cities over the next five years to support its vehicles.
The electric two-wheeler is slated to launch in the coming months with cutting-edge technology, industry-leading speed and range, and aggressive pricing. It will roll out from the Ola Futurefactory in Tamil Nadu, the company said.
---