How this artisanal brand baked its way out of a pandemic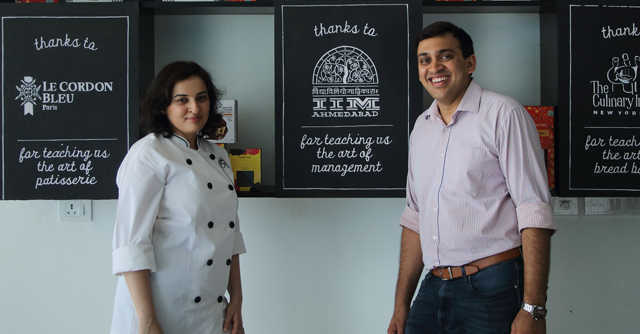 For Aditi Handa and Sneh Jain, an IIM-A graduate couple and co-founders of Mumbai based bakery brand The Baker's Dozen (TBD), the year 2020 has been nothing less than a marvel. In hindsight, they have been preparing for these unforeseen circumstances for nearly eight years, working on numerous product and packaging innovations for a variety of breads and cakes they offer.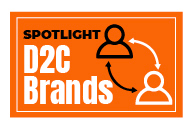 While most food retail chains and restaurants remained shut in the first half of 2020, TBD made the best of the situation as orders doubled at its three branded stores in Mumbai as well as online channels. The startup ramped up production within a week, importing new equipment for its facility from France.
At the beginning of the pandemic, the startup had three branded stores in Mumbai and two dark stores. In the second half of 2020, the co-founders added at least 10 dark stores across five cities -- Mumbai, Pune, Delhi NCR, Bengaluru and Ahmedabad.

"We have grown by 300% between June and November 2020," Jain, co-founder and managing director, told TechCircle. For financial year ended March 2021, the startup's revenue grew 176.92% year-on-year to Rs 18 crore.
While the sales for both formats are the same, branded outlets typically generate higher revenue, the company said.

Recently, the company announced its plans to invest Rs 3 crore to open 50 stores -- a majority of them dark stores -- across 15 cities in 2021. The startup did not provide details on how many such stores have been launched so far.
"Going forward, we will have at least one or two branded experience stores in each city to familiarise customers with the look and feel of the product and brand," Jain added.
Having covered the aforementioned cities along with Surat and Baroda, the next phase of expansion is targeted across major metros and tier-1 cities such as Kolkata, Hyderabad, Chennai, Goa, Kochi, Jaipur, Chandigarh and Lucknow through its D2C store formats.

According to a report by IMARC Group, the market value of the Indian bakery industry is projected to reach $13.3 billion by 2025, expanding at a CAGR of 9.1% between 2020 and 2025. Organic and natural bakery products, due to their high nutrient value and affordability, have become an item of huge consumption, which has led to a strong demand for bakery products in India.
Going against the grain
Handa and Jain started ideating the business in 2012, when the husband-wife duo was looking to start up. They decided to start by selling good quality bread, at a time when all that was sold at bakeries were puffs, cakes, pastries and just about two varieties of bread.

Not knowing much about breads, Handa enrolled herself in a bread making course at the French Culinary Institute in New York, while Jain started looking for a place to set up their facility in India.
"I went there in April 2012 and it was eye opening. The bread we grew up eating is very different from what they made," co-founder Handa, also the head baker at TBD, said. She learned that the equipment used also played a key role in how the bread turned out. Hence, when they started their first 1,000 sq ft facility in Dadar the same year, they imported the equipment from France. TBD's breads are preservative free, following the concept of an artisanal bakery.
After testing the product by offering free samples and getting feedback from the residents of neighbourhood housing societies, TBD started its first branded store in Mumbai's Prabhadevi in 2013. The store had 500 customers walking in on the very first day. Soon, they expanded to Kemp's Corner and Bandra in the same city.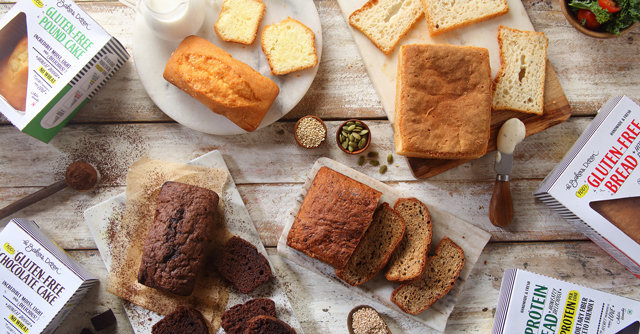 Varieties of bread | Credit: The Baker's Dozen
Until 2016, the brand primarily sold bread. Its menu offered four types of sourdough bread, of which it continues to sell the blueberry and cranberry varieties. It also offered ragi sliced bread and crackers – at the time, ragi was mostly used as a health food ingredient for dosas and other homemade dishes.

It initially sold regular sliced bread as well, at the starting range, to get customers acquainted with the brand.
As production went up, the company in 2015 shifted to a new 5,000 sq ft facility in Navi Mumbai.
On an omni-channel roll
Having targeted the 'posh' localities of Mumbai with its three stores, the word of mouth soon spread out as its regular customers started looking for the brand in retail chains.
"We never went to Foodhall or Nature's Basket to stock our products -- they came to us," Jain said, marking it as an achievement for the startup.
The Mimansa Industries – which also owns Suasti Family Medical Centres -- operated startup began selling its products through retail chains such as Big Bazaar from early 2015. As of today, its products feature in 400 retail touchpoints across seven cities.
The brand's focus is to be present within 2 kms of its customers' homes, Jain said.
As the brand continued to grow and the founders aimed for a nation-wide presence, having a hub-and-spoke model and opting for online retail channels was a natural progression. This would also mean that the products had to have a longer shelf life, which seemed impossible for an artisanal bakery brand.
In January 2019, Jain and Handa introduced the German technology freshlock packaging for their products. Technically, the product is made in an inert environment and packaged in airtight containers, stopping microbial growth until the product is opened. This significantly improved the shelf life of the breads from three days to eight days and, for cakes, from four-five days to 25 days. Jain claimed that theirs is the first brand to deploy such packaging technology in India's bakery industry.
TBD shifted its facility to Ahmedabad in 2019 to its largest owned centralised factory, which helps it deliver pan India through a network of dark stores and warehouses. Having a single centralised factory also helps them keep a check on the product quality. It has four 3,000 sq ft warehouses, one situated in Navi Mumbai, serving the Mumbai-Pune region and three others in Bengaluru, Delhi and Ahmedabad.
Currently, in the online retail space, the brand sells its products on BigBasket, Amazon Fresh, SuperDaily and Milkbasket.
"We are the national bakery partner for BigBasket across eight cities and the largest bakery brand at Nature's Basket. In the Future Group retail chains, we are the highest selling bakery brand after their private label," Jain said.
In terms of revenue, 40% of its sales are made through D2C channels, including branded stores and TBD website, while 30% are made through online etailers and the rest via offline retail chains.
The D2C network, the firm said, will likely contribute over 50% to sales soon, and sales through ecommerce channels is also expected to grow fast. Offline retail chain sales is expected to be lower in comparison.
For deliveries, the firm relies on its own network of agents, as well as third-party last mile delivery services providers such as Shadowfax, Dunzo and food aggregators. Across states, the movement is through regular transport networks, with the goods stocked at warehouses.
"In the eight months till November 2020, our ability to have multiple channels has helped the business a lot. In Mumbai, where lockdown was much more stringent, we still had our branded stores to serve the customers. Many places where modern trade was shut down, ecommerce channels served the customers," Jain said.
Earlier, if 20% of sales were through its own stores and rest from retail channels, April 2020 saw 90% of its sales come from the stores due to the shortage of bread amid lockdown. The company did not specify the 2021 figures.
Over the years since 2012, the sales from the brand's D2C outlets and website has gone up from 2,000-3,000 orders a month to 200,000 orders a month. At least 75,000 customers, on an average, are buying twice a month from them, according to the startup.
The startup has an average ticket size of Rs 300 per customer, and is entirely bootstrapped and hasn't raised any funding till date.
Product Innovations
On the backend, the firm uses technology to track stock status at all retail touchpoints.
On the product manufacturing front, it claims to have pioneered in India the use of a stone-based deck oven for goodies such as sourdough bread to get a slight crustiness on the surface.
TBD's bestsellers have been its German four-grain sourdough bread, dark chocolate cookies, banana bread, banana walnut bread and lavash across its 60 stock keeping units (SKUs).
Innovation has been at the core of this bakery brand.
Handa spent two years researching, learning and unlearning before launching Fitkneads, a gluten free bread and cake range in September 2020.
"We were trying to create products that would be healthy gluten-free, yet tasty like regular products and that took us some time to crack. Now this range is tastier than our regular ones. Sales too are on par with our whole wheat bread," she said.
Cashing in the lockdown baking-at-home trend, thanks to social media, TBD introduced Bake@Home preservative-free cake premixes in November 2020. It comes in vanilla and chocolate cake mixes, and the brand soon plans to launch sourdough cake mixes in the range.
Next up, TBD is set to expand its range of spreads and butters to include varieties such as sunflower seed and strawberry seed butters.
---