Cognizant ups 2021 revenue forecast, makes four Q1 buys from $700 mn kitty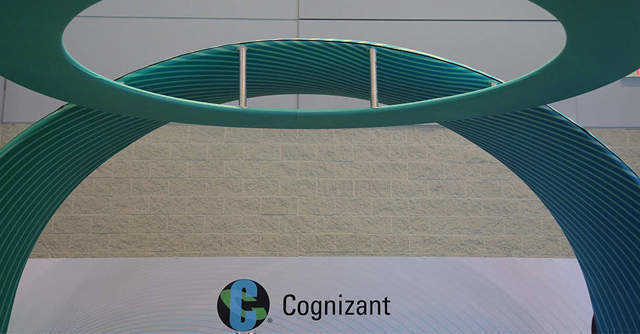 Teaneck, New Jersey based information technology company Cognizant on Wednesday said it expects full year 2021 revenue to fall in the bracket of $17.8 to $18.1 billion, a 7.0-9.0% growth, up from the previous forecast of 5.5% to 8.5%.
The company said its revenues rose to $4.4 billion, in the first quarter ended March 2021, from $4.2 billion a year earlier.
Digital revenue, the company said was up about 15% year-over-year, constituting 44% of overall revenue versus 39% in Q1 of 2020.

In the reported quarter, operating margin considerably shot up to 15.2%, compared to 13.7% a year ago. Net income was up about 38% to $505 million.
Read: Cognizant Q1 2020 profit declines 17%
The company expects to sustain operating margin, excluding items, in the range of 15.2% to 15.7% in full year 2021.

Financial services segment, which made up 33.1% of Q1 sales, grew 0.5%. Healthcare segment, which made up 29.3% of Q1 sales, grew 7.9%.
Products and resources segment, which made up 22.7% of Q1 sales, grew 4.6%. Communications, media and technology, which made up 14.9% of Q1 sales, grew 5%, inclusive of significant benefit from recent acquisitions, Cognizant added.
The company added that it deployed about $700 million on acquisitions, share repurchases and dividends in Q1. The company acquired four companies in the first four months of 2021.

In January alone, it announced to acquire two enterprise transformation consultancy firms -- New York based Linium, Sydney based Servian, and Magenic Technologies, a Minneapolis based custom software development services company.
In March, it announced to acquire Munich based automotive engineering solutions provider ESG Mobility. Cognizant had not disclosed the financial terms of the four deals at the time.
After making nine acquisitions in 2020, the IT services firm had entered 2021 with a new go-to-market strategy and leadership to streamline business.

In the reported quarter, Cognizant rolled out bonuses as well as quarterly promotion cycles. Over 200,000 of nearly 290,000 Cognizant employees, work in India.
---