Cron AI, Locobuzz, Enthu.ai, Geekster, Pixuate, Ingenium secure early-stage funds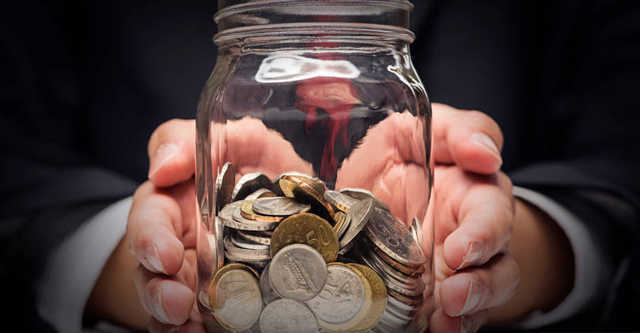 Derby, England and New Delhi based deeptech startup Cron AI said it has raised $4 million (Rs 29.34 crore) as part of its Series A round of funding.
VenturEast and Kitaki Ventures led the round, which also saw participation from returning investor YourNest Venture Capital, a statement said.
The funds, it said, will be used to accelerate the delivery of the startup's core product, senseEDGE, into new markets to power autonomous systems and automated machines.

Cron AI was founded in 2015 by Tushar Chhabra and Saurav Agarwala. The company's senseEDGE platform -- described as a self-optimising, 3D data, deep learning edge inference perception processing platform -- enables innovators to develop intelligent solutions using 3D sensors to accurately perceive the real world, which is critical to the functioning of autonomous vehicles and robots, among other things.
"The 3D sensing and automated systems markets are moving towards moon-shot growth, as evidenced by the recent successful SPACs across the value chain," Chhabra said, following the investment.
"We are now poised towards global expansion to deliver truly adaptive perception to innovators and allow them to accelerate productization, mitigate time and investment risks, and bring standardization to an extremely fragmented market," he said.

Locobuzz raises $1.2 mn in bridge round
Mumbai based SaaS startup Locobuzz Solutions said it has raised $1.2 million (Rs 9 crore) in a fresh round of funding, dubbed pre-Series A.
The investment, according to a statement, was led by SIDBI Venture Capital's Maharashtra State Social Venture Fund and will be deployed towards enhancing the technological capabilities of Locobuzz's unified customer experience management platform.

A part of the capital will be used to scale up the team across functions and boost marketing and sales efforts, the company said.
Founded in 2015 by Vishal Agarwal, Shubhi Agarwal, and Nitin Agarwal, Locobuzz Solutions' digital CX platform leverages AI, ML, big data analytics, and automation to help B2C brands streamline customer experience with real-time data analytics, consumer experience automation, consumer insights, and social media management such as publishing, listening, analytics and engagement.
The company works with leading brands, including Fortune 500 giants, across verticals. Its clients include Nissan, Godrej, IDFC First Bank, HDFC Bank, Audi, Yamaha, Air Asia, and Sony.

Conversation intelligence startup Enthu.ai secures capital
Chandigarh based conversation intelligence startup Enthu.ai has secured $200,000 (Rs 1.50 crore) in an early-stage funding round, led by Appitsimple Infotek and its founder Ankit Dudhwewala.
The investment, a statement said, will go towards accelerating Enthu.ai's engineering and sales efforts, expanding the company's headcount, and scaling up the business to grow revenue by 7x by the end of 2021.

Founded last year by Tushar Jain and Vishal Verma, Enthu.ai, registered under OnPage Infotek, aims to enable AI-driven call centres with its agent evaluation and performance management software.
The tool automatically monitors all customer interactions and provides detailed insights to ensure a better customer experience with streamlined internal quality assurance and agent coaching process.
The startup claims to have achieved 90% increase in QA efficiency, 3X faster agent onboarding with its platform. It also saves call centre teams from manually juggling between call recordings and spreadsheets.

WFC leads funding round in Geekster
Gurugram based QuantumBit Technologies, which runs integrated ed+hr tech platform Geekster, said it has raised $200,000 (Rs 1.50 crore) in a funding round, dubbed pre-seed.
The investment was led by We Founder Circle (WFC), with participation from ah! Ventures. The capital will be utilised to launch new skill development programmes as well as to accelerate product development and marketing efforts, a statement said.
Founded in 2020 by Sahil Miglani and Anki Maggu, Geekster serves as a joint platform for talent nurturing and sourcing. It first enables students to pick up in-demand skills from top industry professionals. Then, it allows those students to find jobs by connecting them with the industry.
"Getting quality talent is a challenge for the employers, on the other hand candidates struggle to find opportunities due to a lack of the right skills. We want to fix this ecosystem and enable our employer partners to spend less time interviewing and more time building teams by getting access to pre-vetted engineers who can deliver from day 1," Maggu said in the statement
"We have witnessed a good response as our model is more relevant now than ever and are glad to be associated with marquee investors who are aligned with our vision for Geekster," he added.
Angels back video analytics startup Pixuate
Bengaluru based Cocoslabs Innovative Solutions, which runs intelligent video analytics startup Pixuate, said it has raised an undisclosed sum from Mumbai Angels Network, IIM Ahmedabad's startup incubator CIIE.CO, and a group of undisclosed angel investors.
The company said that the capital will largely go towards R&D for accelerated product development and feature engineering. A small portion of it would also be utilised for market expansion and adding new use cases to the product, it added.
Founded in 2012 by Prathvi Palekar and Akshata Kari, Pixuate uses proprietary algorithms to deliver real-time and actionable insights from high-volume video and image data.
It offers a wide range of capabilities for security intelligence, compliance audits, and automation, which includes analytics for people (such as facial recognition and thermal scanning), vehicle analytics (such as ANPR, vehicle classification, and violation detection), and object recognition (including safety gear check and object detection).
The company counts L&T, Unilever, ITC, Bigbasket, and Government of Karnataka as its customers.
Edtech startup Ingenium raises seed capital
Ingenium Education, a Delhi based edtech startup, has raised an undisclosed sum in a seed funding round.
The round, according to a statement, was led by India Accelerator's iAngel Network, Lead Angels, Indian Angel Network and a few other undisclosed angel investors.
It will be utilised by the startup to scale its business by hiring more people, improve the product, and introduce revenue streams.
Founded in 2018 by Pramudit Somvanshi, Mohit Patel, and Aakash Gupta, Ingenium has been pushing e-learning by bringing small and medium sized institutes and schools online.
The company offers a full-stack platform, which institutes could use to go online and scale. It also provides adaptive assessment, in depth academic analysis, and real time teacher-student-parent interaction capabilities to create a complete digital learning experience for teachers and students.
So far, Ingenium has connected over 1,50,000 students and 3,000 teachers in almost 100 cities all over India. It expects to grow further with plans to establish channel partnerships in tier 2 and tier 3 cities and new opportunities such as B2B marketplace and content subscription.
---