In a fresh notice, MeitY asks WhatsApp to roll back privacy policy update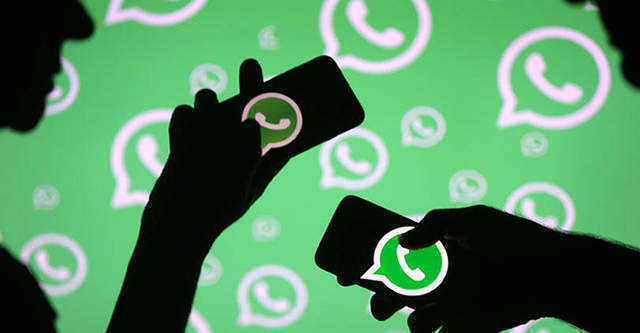 The Ministry of Electronics and Information Technology (MeitY) issued a fresh notice to Facebook-owned chat messenger app WhatsApp on Tuesday stating that the latest privacy policy update by the app violated the Information Technology Act 2011.
The notice gives time till May 25 to the app to roll back the policy update. This is the second notice issued by MeitY to WhatsApp since the policy update was announced in December, 2020. In January, MeitY sought details about the company's data sharing protocols and business practices in a letter addressed to the CEO, Will Cathcart.

In a statement a WhatsApp spokesperson said, "We continue to engage with the government and we reaffirm what we said before that this update does not impact the privacy of personal messages for anyone. Our goal is to provide information about new options we are building that people will have, to message a business on WhatsApp, in the future."
The spokesperson further added, "While the majority of users who have received the new terms of service have accepted them, we appreciate some people haven't had the chance to do so yet. No accounts were deleted on May 15 because of this update and no one in India lost functionality of WhatsApp either."

"We will follow up with reminders to people over the next several weeks. We're grateful for the important role WhatsApp plays in people's lives and we'll take every opportunity to explain how we protect people's personal messages and private information," said the statement.
The chat app in its privacy policy update said that all communication between individual users and businesses over WhatsApp will be shared with third party entities and other Facebook group companies for personalisation of marketing services. The policy was initially slated for a February 8 roll-out but was pushed to May 15 in the face of criticism from users, digital rights bodies and the government itself.
The Delhi High Court has been hearing separate petitions seeking a roll-back of the policy update and to give users a provision to opt-out of the update. While the policy came into effect on May 15, WhatsApp's representative, senior advocate Kapil Sibal told the Delhi High Court that the app will "..slowly, slowly delete" accounts which do not accept the update, according to reports.

In an affidavit to the high court on May 14, WhatsApp also said that its privacy policy was on par with that of other apps such as Zomato, BigBasket, Aarogya Setu and even IRCTC.
In one of the petitions where the central government was made a respondent to come up with guidelines for privacy policy of all apps functional in India, the government told the court that the latest policy update by WhatsApp violated the IT Act.
Separately, the Competition Commission of India in March instituted an investigation into WhatsApp's "exploitative and exclusionary conduct."

For WhatsApp the India market is key with a Monthly Active User base nearing 500 million. The company also received a clearance to roll out its UPI-based payment product, WhatsApp Pay last year, which will be key to the company's monetisation goals in India.
---