ThoughtSpot rides on India, new low-code platform for growth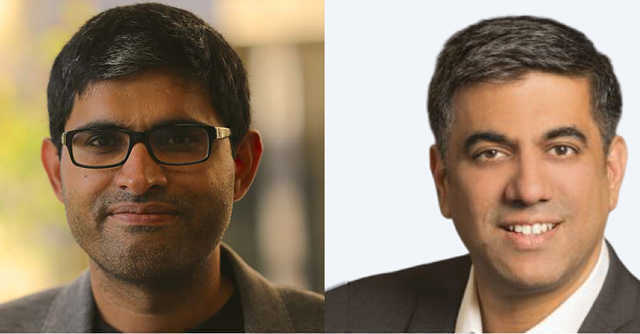 For business analytics firm ThoughtSpot, 2021 is turning out to be a busy year. Not only has it opened a new data centre in Frankfurt and forged partnerships with Microsoft, analytical firm Infocepts, cloud platform Databricks and Tech Mahindra, but has also made two key acquisitions.
One of its latest buys-- Diyotta—is of particular significance from an Indian perspective. The Charlotte, North Carolina headquartered company has a large R&D team in Hyderabad and is expected to increase the global R&D strength of ThoughtSpot by 25%, while its global headcount moves beyond 600 employees.
"India is a company building bet for us, we have doubled our India team in the past 15-16 months, and we want to expand it," Sumeet Arora, chief development officer at ThoughtSpot told TechCircle. ThoughtSpot currently employs 200 people in India.

With Diyotta, Sunnyvale, California based ThoughtSpot hopes to build on the low-code muscle of its business intelligence solution – Thoughtspot Everywhere, which it launched almost alongside the acquisition earlier this month.
ThoughtSpot co-founder and chairman Ajeet Singh says a significant amount of global innovation occurs in India.
"We are doing a lot of innovation in the cloud that is done out of India. We built SpotIQ, which is our AI engine that was completely built out of India," Singh told TechCircle.

Singh, who co-founded the company in 2012, told TechCircle that although 200 employees in the country might seem like a small number, the expansion is significant in the sense that ThoughtSpot is a product company, nestled in a unique area of building modern analytics search engines.
"The last company that did innovation here was Tableau and it was acquired by Salesforce for $16 billion. We are bringing a generational shift in search to the market," Singh said.
What does ThoughtSpot do? Imagine having a search engine that can be incorporated into a company's system and can reveal company specific results and analytics. With the software, users can type questions and get answers, along with add-ons such as creating reports, building dashboards. This is available on on-premise, cloud, or desktop data source, and it can be accomplished without relying on IT.

With low-code platform ThoughtSpot Everywhere, the company hopes to further reduce the burden on customers' IT resources.
"Developers can embed ThoughtSpot into their app in a matter of minutes with our low code approach, so they can focus more on the app and less on the mechanics," Arora said.
ThoughtSpot Everywhere platform addresses the issue of technical complexity that restricts companies from exploring their own data. Through the platform, developers are able to build new data apps and also embed the search engine to their SaaS offerings.

Arora reiterated that the team in India has been an integral part of the product development.
"The team has played a huge role in its (ThoughtSpot Everywhere) development focused on the application developer experience. This has led to quick ramp up and significant wins within the first week of launch. The revamped version of ThoughtSpot everywhere was many months into development while leveraging the core search and AI driven analytics technology of ThoughtSpot which has been built over many years with significant contributions from our India team," Arora said.
ThoughtSpot hopes the low-code will help it corner a market in the increasingly competitive business intelligence and analytics space. The company currently competes with Tableau (acquired by Salesforce), Looker (acquired by Google) and Microsoft's data visualization platform PowerBI, along with a bunch of other startups.

"The problem that our competitors were trying to solve is how to make the Monday morning reports look better, i.e. data visualization through dashboards, while their current need is real-time insights," Singh said.
Singh compares the solutions offered by its competitors to weekly magazines, referring to a situation where the information was collated and presented at least a few days after it was extracted. Today, business users require data in real time to make decisions, something that ThoughtSpot says it can provide just like how users get real-time answers through Google.
The solution aims to go beyond static and traditional dashboards, often provided by competitors, to real-time data that can be achieved through natural language processing backed searches.

"With AI capabilities, the system goes further, automatically monitors the underlying data to flag relevant changes, without users having to even ask a question," the company claimed in a statement.
In terms of the growth strategy, the company, apart from Diyotta acquisition, bought a three member data visualization company SeekWell.
According to Singh, the company plans to grow both organically and inorganically.
The company secured a $20 million investment from Snowflake Ventures in March, which puts its total capital raised so far at $563.7 million. In 2019, ThoughtSpot was estimated to be valued at $1.95 billion after it announced its arrival through a $248 million series E round.
The inorganic growth route, according to Singh, is to onboard entrepreneurs/companies who are mission driven and who are making data accessible.
"We are learning so much from SeekWell's entrepreneurs, similarly Diyotta has some unique capabilities and perspective that we want to preserve and scale as we grow," pointed out Singh.
So, does ThoughtSpot plan to go public? Singh did not rule out the possibility of an IPO, adding that its investors would love liquidity.
"What we would love is everybody in the world using ThoughtSpot, and an IPO would be inevitable. For our employees and our investors, it would be a good thing to have liquidity" Singh told TechCircle.
Singh, who is also credited with co-founding another public company, Nutanix, said that he plans to build many more types of products under the ThoughtSpot umbrella, with the interoperability to serve small, medium and large customers and build more partnerships such as the ones with Snowflake and Microsoft, before going IPO.
"We are on that path. There is a lot that we can do as a private company, but you will hear about the IPO as we get close to it," Singh added.
---