Exclusive: Music, performing arts learning platform Spardha gets early stage cheque from IPV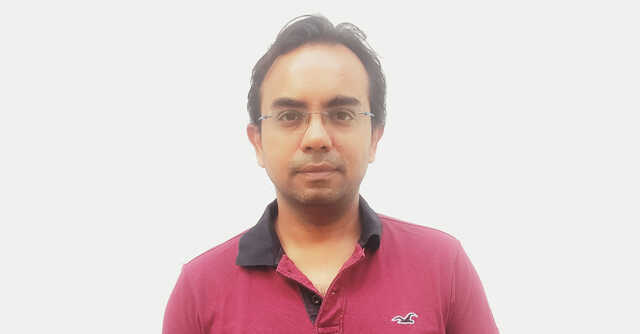 Spardha Learnings, a digital platform for learning music and performing arts, has raised Rs 3 crore ($410,000) in a funding round, dubbed pre-Series A1, led by Inflection Point Ventures.
Several US-based angel investors, whose names were not disclosed, participated in the round.
The fresh capital raised will be used for marketing, branding, product and sales team expansion, curriculum development and enhancement, digital platform enhancement, and expanding the startup's presence in four new international markets -- UK, Singapore, Canada and Australia -- Spardha co-founder and CEO Saurabh Srivastav told TechCircle.

Srivastav founded Spardha in 2016 along with his wife Amrita Srivastav and Rikhil Jain. Saurabh Srivastav is an engineer from IIT BHU with over 20 years of experience in IT, sales and operations management, creating strategies for new markets and categories. Amrita Srivastav holds a PhD in molecular biology with 15 plus years of teaching experience across multiple colleges and universities.
Jain is also an engineer from IIT BHU with over 20 years of experience in software development, both in software services as well as product development environments.
Pune based Spardha has designed curated curriculums for students and delivers them digitally. It also offers personalised learning paths. The startup claims to have grown over 10X in last 12 months. It has more than 5,000 registered users and over 1,300 paid users in India and the US.

Having launched the platform in the US in February 2021, the platform claims to have acquired 500-plus registered users and more than 200 paid users in the country in the first 10 weeks of the launch.
With a market size of more than 40 million potential students in India across age groups, growing at 17% year-on-year, demand for learning music and performing arts is high. Globally, it is a multi-billion-dollar market growing at CAGR 18.68%, the company said.
"Many people wish to learn new instruments and vocals. Spardha has identified a unique market opportunity as we see more Indians, both in India and those settled abroad, are keen to learn new forms of music for factors ranging from learning new skills, mental health, connecting with their roots etc. We got interested to invest in Spardha as they have a clear plan to expand this market - both in India and internationally," Ankur Mittal, co-founder, Inflection Point Ventures, said.

Spardha is IPV's 17th deal this year. The company aims to invest Rs 155 crore across 60 plus startups. Last month it invested in SaaS startup Glamplus with an aim to digitise salons. https://www.techcircle.in/2021/05/23/exclusive-saas-startup-glamplus-raises-early-stage-capital-to-digitise-salons
Other startups funded by IPV this year include Fabheads Automation, Social Circus and Qube Health.
---