Losses balloon for Nasdaq-listed Yatra on slow travel recovery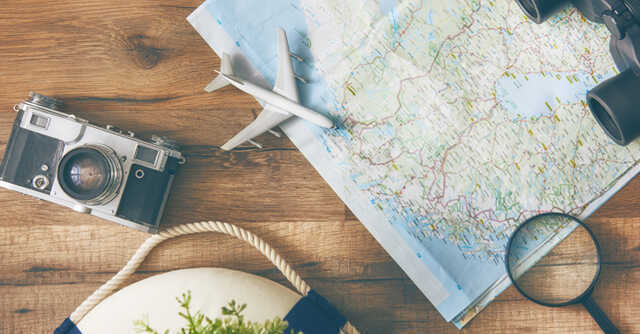 Lower travel demand due to pandemic-related restrictions in India has significantly impacted Yatra Online's fourth quarter and full year earnings for the financial year 2021.
In the three months ended March 31, 2021, Yatra recorded losses of Rs 59.78 crore, up 220.4% from Rs 18.66 crore in the same period a year ago and Rs 21.7 crore in the preceding quarter ended December 31, 2020.
The travel portal saw its net losses widen nearly 1.5 times to Rs 119.48 crore in the financial year ended March 31, 2021, from Rs 84 crore in FY20.

The NASDAQ-listed firm's revenue from operations improved to Rs 51.47 crore in Q4 of FY21 compared to Rs 5.3 crore in the year-ago period and Rs 19.75 crore in the previous quarter. On a yearly basis, operational revenues increased to Rs 147 crore in FY21 from Rs 62.5 crore in the previous year.
"I am pleased to report that Yatra had a robust March quarter driven by the continued recovery in domestic flight travel, which averaged 60% of pre-COVID levels during the quarter. Adjusted Revenue of $13.3 million was up 60% sequentially and a combination of revenue growth and tight cost management helped us achieve positive Adjusted EBITDA of $1.3 million, well ahead of plan and we ended the quarter with a solid balance sheet with a cash balance of approximately $31 million," Dhruv Shringi, co-founder and CEO of Yatra Online said in a statement.
The quarter-on-quarter improvement is expected to subside as the national once again went to a near complete lockdown in the wake of a second wave subsequent to the closing of its March quarter.

"Although vaccinations continue to be administered at a rapid rate in India with at least 10% of the population having received at least one dose as of May 15, 2021, it is difficult for us to predict how long the second wave will continue and what impact this may have on the travel sector and our business," he added.
Yatra said it has brought down personnel expenses by 56.2% to Rs 77.9 crore in FY21 from Rs 177.73 in the previous fiscal, primarily through rationalization of headcount and reduction in salaries across various functions including the reduction of management salaries by 50%. Excluding employee share-based compensation costs, personnel expenses decreased by 60.4% in FY21.
Marketing and sales promotion expenses declined by 59.4% to Rs 8 crore in FY21 from Rs 19.62 crore in the previous fiscal.

Total gross bookings (including air ticketing, hotels and packages) decreased 82.8% to Rs 1470.74 crore in FY21, from Rs 8530.72 crore in the previous year. Gross bookings represent the total amount paid by customers for travel services and products booked through the platform, including taxes, fees and other charges, and are net of cancellation fees and refunds.
Revenue from air ticketing business stood at Rs 89.3 crore in the year ended March 31, 2021 against Rs 261 crore in FY20. Revenue from hotels and packages business decreased to Rs 17.34 crore in in FY21 from Rs 360 crore in the previous fiscal.
"Due to the high degree of cancellations and customer refunds and lower new bookings in our air ticketing and hotels and packages segments, we are experiencing unfavorable working capital trends and material negative cash flow. This is expected to continue until cancellations stabilize and travel demand begins to recover from current levels, at which time ticketing, including air travel, and hotel and packages bookings and cash flow are expected to increase," Shringi said.

On the earnings call, Shringi said the company is building a SaaS (software-as-a-service) platform for freight bookings as it sees great initial response for its freight management solution. Yatra currently offers ocean and air freight booking services and plans to expanding it to include road transport later in the year. "Based on our current revenue run rate, we expect our freight business to generate between $1.5 million to $2 million of revenue in fiscal year 2022, which we believe should grow to between $4 million to $5 million in fiscal year 2023," he said.
---