In Brief: Flipkart Wholesale sees accelerated growth; Shiprocket steps up hiring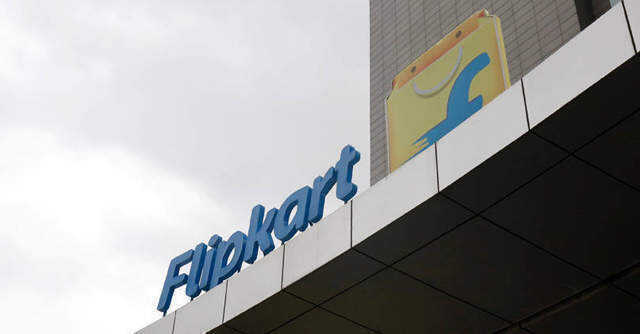 Flipkart Wholesale, which includes 29 Best Price cash-and-carry stores, saw a three-fold increase in ecommerce adoption by kiranas in tier 3 and 3 cities since January this year, the company said on Monday. Flipkart Wholesale, Walmart owned Flipkart's B2B marketplace, currently serves 1.5 million members which include kiranas, hotels, restaurants, cafeterias, offices and institutions, it said.
The dairy and fresh produce categories at Best Price saw a two-fold growth in the number of members from January 2021 to June 2021. The membership for stationery items and electronic appliances categories also doubled in this period, the company added in a statement.
"Flipkart Wholesale is built on the core value proposition of bringing prosperity to Indian kiranas by making their business easier using technology. We believe our cutting-edge digital solutions will solve local pain points of kiranas, herald a new era in the B2B ecosystem and make the country's supply chain more resilient and self-reliant," Adarsh Menon, senior vice president and head - Flipkart Wholesale, said.

Small retailers who buy products from Flipkart Wholesale, which includes 29 Best Price cash-and-carry stores, can avail of a cashless 'digital payment on delivery' when they receive their products. Last month, it also introduced 'cash on delivery' as a payment mode to all Best Price members who order through the Best Price app.
Mumbai Angels partners AWS
Early stage startup investment platform Mumbai Angels Network has partnered with AWS (Amazon Web Services) to enhance the value proposition for its portfolio companies, it said in a statement.

Startups from the seed to Series A stages will be eligible to apply for AWS Credits upto $100,000 through AWS Activate, which includes business, technology and GTM (go-to-market) support. Startups at the Series B stage and above would be eligible for programmes such as Amazon Partner Network, AWS Marketplace and AWS Connections.
"Over the past several years, Mumbai Angels Network has supported a large number of portfolio companies with these free credits. India is at the cusp of an economic boom, where innovation and entrepreneurship occupy a decisive role in economic development. The startup ecosystem is currently thriving, and despite the numerous challenges the pandemic has posed, several entrepreneurs have successfully navigated this turbulent crisis converting it into an opportunity," Nandini Mansinghka, co-founder and CEO of Mumbai Angels Network said.
With more than 550 members, Mumbai Angels Network has built a portfolio of over 170 companies and executed 75-plus exits and next-round investments.

Cult.fit rolls out vaccination drive for members
Fitness platform cult.fit said on Monday that it would facilitate free COVID vaccination drives to inoculate the platform's offline fitness members at select cult.fit centres. The registration for the drive, across all its cities, will start from 16th June and the drives will be scheduled across cities, starting 24th June.
This will mark the start of the vaccination initiative, with subsequent drives in the coming months that will facilitate vaccination access to new members as well as those who ready for second doses, it added. In all, it expects to cover over 20 cities in the next few months.

The vaccination drive will be executed through a partnership with MFine and their network of hospitals for logistics and operational support. The vaccination will be offered free of cost to all cult.fit members who have offline memberships across cult fitness centres and gyms. They will also have an option to vaccinate their dependent (family/friend) at cost.
Shiprocket to hire 80 in India
Technology enabled logistics and fulfillment solutions platform Shiprocket will hire 80 new candidates across India to bolster its existing team of over 500 employees over the next six months. The new hires will be across functions such as engineering, product, logistics, account management, sales, and marketing.

In addition, the D2C enablement platform aims to hire 20 professionals across its Middle East offices over the next six months, it said in a statement. Over the last year, the company has increased its internal workforce by over 82%, it added.
"Shiprocket has been growing its core business rapidly while also launching new product offerings over the past few months. To this end, we have been swiftly expanding our teams across functions to hire 80 people in India and 20 people across our Middle East offices to continue our plans of international expansion over the next 6 months," Saahil Goel, CEO and co-founder of Shiprocket, said.
Founded in 2017, Shiprocket works with MSMEs in the ecommerce sector, catering to D2C merchants in 220 countries. Currently, the company serves over 1 lakh sellers in association with 20 courier partners, it said.

FIS starts vaccinating employees
Financial technology company has begun its COVID-19 vaccination drive for employees and their immediate family across eight office locations in India, it said in a statement.
FIS, which houses one-third of its global workforce in India, aims to help vaccinate 10,000 plus people under its employee health and wellbeing program. In the first phase, the company will help with the vaccinations of around 5000 people, which includes employees and their family members from Pune, Mumbai, Mohali, Noida and Bangalore, it said.
The company has partnered with leading healthcare providers including Villo Poonawalla Hospital, Apollo Hospitals, Fortis Healthcare and Manipal Hospitals to carry out the vaccination programme across the country for all medical insured employees and their covered dependents. The vaccination drive, which started in Pune on May 31st, will be carried out in a phased manner in Bangalore, Mumbai, Chennai, Gurgaon, Noida, Mohali and Indore.
---