In Brief: IKEA enters Bengaluru e-commerce market, Microsoft appoints board chair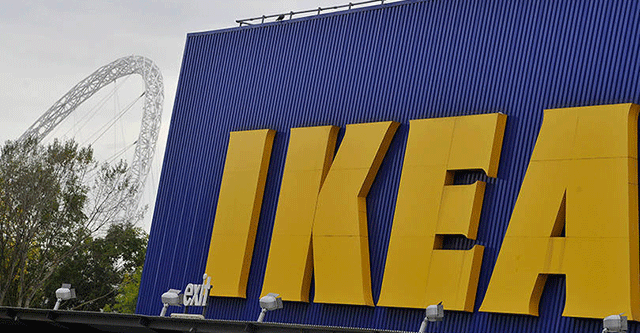 Swedish home furnishing retailer IKEA on Thursday said it had launched its ecommerce services and mobile shopping app in Bengaluru. Customers will now be able to choose from over 8,000 home furnishing products and solutions.
This announcement follows the opening of IKEA's second India store in Navi Mumbai in December 2020, and the recent online entry into Gujarat. IKEA already has online presence in Hyderabad, Mumbai, Pune, Ahmedabad, Surat, and Vadodara.
"IKEA will also open a big IKEA store, close to 400,000 sq. ft. in Nagasandra within a year. The store will be connected to the Nagasandra metro station, supporting faster and greener commute for the many people to the IKEA store. Over time, we will also open a city centre store within Bengaluru to be even more accessible and connect with many more people," IKEA India CEO Peter Betzel said.

Over the next five years, across different IKEA businesses in Bengaluru, the company plans to engage around 2,500 co-workers directly and will generate close to 1,200 indirect jobs linked with its business operations. It currently works with nine home furnishing suppliers in Karnataka.
Microsoft
Microsoft on Wednesday said its board's independent directors have elected CEO Satya Nadella to the role of board chair, and unanimously elected John Thompson as lead independent director, a role he held previously from 2012 to 2014.

In this role, Nadella will lead the work to set the agenda for the board, elevate the right strategic opportunities and identify key risks and mitigation approaches for the board's review, a statement said.
As lead independent director, Thompson will retain significant authority including providing input on behalf of the independent directors on board agendas, calling meetings of the independent directors, setting agendas for executive sessions, and leading performance evaluations of the CEO, the statement added.
Additionally, the board declared a quarterly dividend of $0.56 per share. It will be payable September 9, 2021, to shareholders of record on August19, 2021.

Uber
Cab hailing major Uber's Bengaluru-based mobility engineering team is leading the technological development of an integration with a third-party cab aggregator in Britain to form its first-ever such product offering, as per a statement.
Called Local Cab, it is currently being piloted in Plymouth and Oxford, and allows residents there to book third-party cabs offered by aggregator, Autocab, through the Uber app.

The engineering team integrated the Uber app with Autocab's marketplace with the help of third party (3P) application programming interfaces (APIs) developed for local cabs, the statement added. Uber acquired Autocab in 2020.
The Rider engineering team has been the architect of other products such as the UberLite app, self-drive car rentals in the United States, Australia and New Zealand. The team comprises Android, iOS and backend engineers who closely partner with product, operations and UX designer verticals.
IndusInd Bank

IndusInd Bank on Thursday said it had launched IndusEasyCredit, a comprehensive digital lending platform that enables customers to meet their financial requirements. Using the platform, both existing as well as non-IndusInd Bank customers can instantly avail personal loans or credit cards on a single platform in a completely paperless and digital manner, as per a statement.
The new platform uses a stack that leverages over 35 interfaces to digitally verify KYC and employment information as well as analyse bank statements. It then deploys advanced analytics and machine learning based models to assess eligibility in real time. Post this, the customer can conduct Video KYC and get the loan disbursed into his or her account after executing the agreement digitally.
Currently, customers can only apply for IndusEasyCredit facility through the bank's website. It will also be made available shortly on IndusMobile, the bank's mobile banking application, the statement added.

Founded in 1994, IndusInd Bank operates a technology platform that supports multi-channel delivery capabilities. As on fiscal 2021 end it had 2,015 banking outlets and 2,872 ATMs spread across India. It also has representative offices in London, Dubai and Abu Dhabi.
Delhivery
Technology based supply chain services provider Delhivery on Thursday launched its consumer-to-consumer express parcel service across over 19,000 pincodes and over 2,500 cities in India.
Called Delhivery Direct, the service is a doorstep pickup replete with convenience, safety, hygiene guidelines, alongside real-time parcel tracking, as per a statement.
Founded in 2011, Delhivery provides a full suite of logistics services such as express parcel transportation, LTL and FTL freight, reverse logistics, cross-border, B2B and B2C warehousing, end-to-end supply chain services, and technology services. It claims to have so far fulfilled over 1 billion shipments since inception and currently works with over 15,000 direct customers that include large and small e-commerce participants, SMEs, and over 500 leading enterprises and brands.
Flipkart
Ecommerce major Flipkart on Wednesday said it had added a new fulfilment centre in West Bengal, the second-largest in the state, in efforts to ramp up supply chain infrastructure in the East.
Spread across an area of over 2.2 lakh square feet and creating nearly 3,500 direct jobs, the new facility in Dankuni will cater to the needs of both Flipkart and Myntra customers in the region, as per a statement. Over 52% of Flipkart consumers are from tier-II and beyond cities, the statement added.
With the addition of the new facility, Flipkart now has more than 10 lakh square feet of warehousing space in West Bengal, and employs over 50,000 people across all these facilities. It has also created a partnership with Biswa Bangla, a West Bengal government initiative that showcases the traditional Bengali handicrafts, fabrics and artifacts on Flipkart Samarth.
ShopX
Digital B2B platform ShopX has opened up for invitations to brands and partners for large scale digital distribution, as per a statement on Thursday. The ShopX Open Architecture will provide a comprehensive, flexible and open technology and business platform to brands and suppliers, the statement said.
ShopX is in talks with two global FMCG brands to power their nationwide distribution. "Post pandemic, brands are looking for direct ways to connect with both retailers and consumer... These features include ownership of data, the ability to carry their brand ethos and identity, and direct communication with retailers and consumers... The addressable market for this space can be expanded at least 10 times using this approach," Amit Sharma, CEO and co-founder, ShopX, said.
Owned and operated by 10i Commerce Services, ShopX offers an open architecture platform that allows brands and suppliers to use the platform to achieve distribution at scale across geographies.
Google Pay
Google Pay on Wednesday said it had further expanded its footprint of bank partners offering cards tokenisation on its app.
Tokenisation as a feature enables users to make debit or credit card payments through a secure digital token attached to their phone without having to physically share their credit or debit card details.
After rolling out tokenization with Kotak Mahindra Bank, SBI Cards and Axis Bank, Google Pay has now added debit cards by SBI, IndusInd Bank and Federal Bank and Credit cards by IndusInd Bank and HSBC India to its slate, as per a statement.
The feature also works with online merchants to deliver native and seamless OTP experiences without redirecting users to 3D Secure sites, the statement said.
With tokenization, Google Pay will enable safe and secure omnichannel experiences to help consumers use Near-field communication (NFC) capable devices to make contactless payments at over 2.5 million Visa merchant locations, scan and pay at more than 1.5 million Bharat QR enabled merchants, and pay bills and recharges from within their Google Pay app using their credit card.
---