British IT outsourcing firm Computacenter to ramp up India headcount to 1,000 by Dec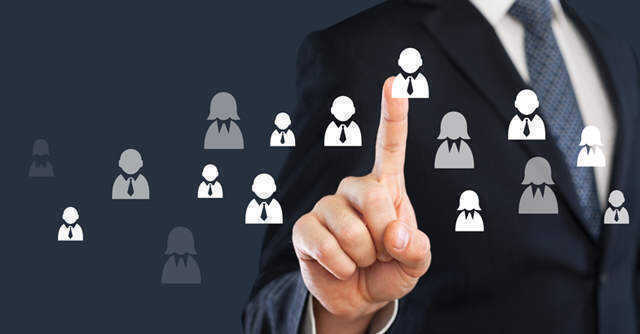 British IT services outsourcing and hardware reselling company Computacenter, a founder member of the Techmark, the London Stock Exchange's answer to Nasdaq, has quietly grown its presence in India from about 200 employees in June-July last year to 700 now. By December this year, it expects its headcount here to touch 1,000 people on the back of increased demand for services from global clients.
Computacenter, which employs about 17,000 people globally (including in India), is a late entrant to India's matured IT services sector. However, much of the Hatfield based firm's growth here has occurred in and around the Covid-19 pandemic, country general manager and managing director Sambit Chandan Dash told TechCircle.
Currently, a large European automotive sector client is being managed out of the Bengaluru centre, where a 100 of Computacenter's employees manage the client's end-to-end enterprise network across the globe that includes wireless, access points, and security. Another 200 employees service a large telecom provider from Europe to help with workplace services transition in areas of service desk and end user analytics.

In the last 7-8 months, the company onboarded around seven more large clients. Most of those client contracts range between $70 million and $100 million and are managed from Bengaluru, Dash said.
"Many of our global customers, absolutely huge customers, are kind of setting up their captives in India. What we see also as a trend is that then there is lot of requirements in terms of infrastructure support, and when I say infrastructure support, it is both around product supply and services," he said.
With the mushrooming captive centres in the country, Computacenter India is currently also expanding its products resale business in India. About 65-70% of the firm's total business is product resales or technology sourcing. It services clients with the product support from over 500 partners such as Dell, Cisco, and Amazon Web Services.

The 300-odd employees it aims to add by the end of the year will be across roles and functions. Lateral hires will constitute 80% of the new recruits and the remainder will be freshers.
Among the open roles, a significant chunk is spread across four different business verticals -- digital workplace services, cloud and data centre, network, and security -- at the delivery centre in Bengaluru.
The cloud and data vertical includes services such as enterprise compute, hybrid cloud, data and storage management, analytics, and big data. The digital workspace vertical includes client computing, virtual desktop, enterprise mobility, and printing connectivity services. Security includes areas of endpoint security, infrastructure security, cyber security, information security management, identity and access management, and packaged security services. Network includes Local Area Network, datacentre network, smart infrastructure, and audio visual.

Other open roles include those in areas of managed services and professional services such as consulting, migration factory, project management, product management, finance, human resources, among others.
The Centre of Excellence centre in Bengaluru was set up in 2013. Between 2013 and 2019, Computacenter's Cape Town office served as the company's main offshore centre. The lift-and-shift migration strategy in the early years of the India centre didn't pan out well, signaling a strategy overhaul for the centre, Dash said.
Come 2019, it began to think differently about the India centre. The world got metaphorically flatter, Dash said, adding that about 70% of Computacenter's £5,441.3 million (about $7.56 billion) annual revenues are Europe based.

"Europe also started opening up. You saw a lot of Indian service providers and a lot of other service providers set up their offices in Germany, and other parts of the continent. And hence, there was also a lot of competitive pressure to see that, how can we provide this particular service, but in a much cost competitive way, and how can you scale much faster," he said.
Dash took over as Computacenter India's chief in December 2019. In a career spanning 22 years so far, he has held leadership positions in IT majors such as Unisys, EMC, Wipro, and Infosys.
---