Nium to acquire India unit of bankrupt Wirecard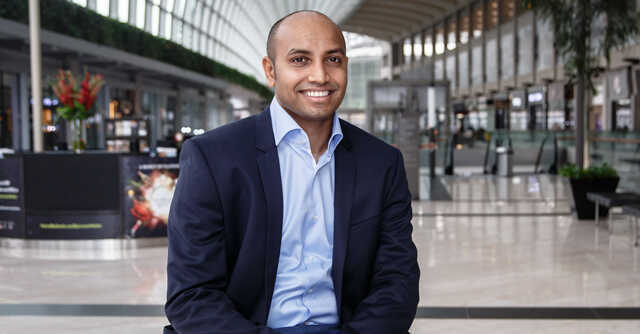 Cross-border remittance API provider Nium, previously known as InstaRem, on Tuesday said it will acquire Singapore registered Wirecard Forex India, a foreign currency exchange, pre-paid card and remittance service provider.
The financial terms of the deal were not disclosed.
Singapore headquartered Nium said it expects to leverage Wirecard Forex India's regulatory license to operate in a variety of payment services activities across India, including currency conversion, money transfer, and pre-paid card issuance.

Wirecard Forex India is licenced by the Reserve Bank of India as an Authorized Category II Money Exchange Dealer (AD II) and the acquisition includes Wirecard's AD II license.
The Bengaluru-headquartered target company is part of the beleaguered Wirecard AG group in Europe. The German company filed for insolvency in 2020, following regulatory enquires that were prompted by a Financial Times report's financial malpractices exposé of inflated revenues at the firm's Asia operations.
India's prepaid card market is expected to boom at a compound annual growth rate (CAGR) of 40.5% between 2021 and 2026, with an expected increase in adoption by businesses looking for fast and easy payment processing, payment flexibility, and elimination of delays related to reimbursements, the statement said.

"This acquisition broadens our licensing portfolio, extends the suite of digital payments services we can offer in India, and provides us with a physical footprint to provide more support in metro areas," Prajit Nanu, Nium's co-founder and CEO said in a statement.
Nium is currently licensed in 11 jurisdictions, including direct card issuing capabilities in 24 countries and in 40 currencies. It has issued about 30 million physical and virtual cards so far it said.
Wirecard Forex India will form the 2014-founded firm's second deal announcement in a month. On June 7, it said it will acquire Ixaris, a B2B travel payments firm.

Founded Indian-origin entrepreneur Nanu and Michael Bermingham, Nium is looking at "tuck-in" acquisitions to hasten time-to-market in Europe, India, and the United States.
Read: Fintech firm Nium secures fresh funds from Visa, BRI Ventures
Post deal, Wirecard Forex's 190 employees will join Nium. The entity has 23 branch locations in India, including New Delhi, Mumbai, Kolkata, Chennai, Gurgaon, Hyderabad, Pune, and Bengaluru.

---