IPO-bound Zomato to foray into online groceries again, invests $100 mn in Grofers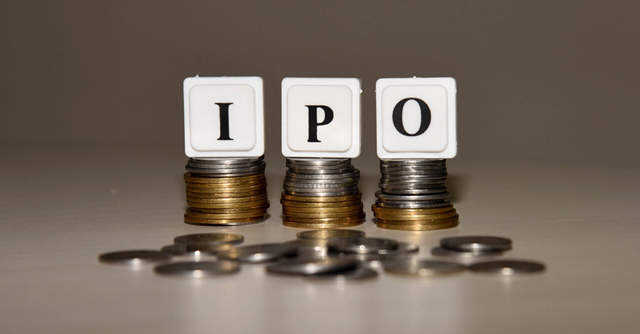 Zomato, which briefly dabbled with grocery delivery during the first phase of the Covid-19 pandemic, will soon relaunch the service on its platform, the company's top executives said during a virtual press conference to announce its initial public offering (IPO).
"We are very soon launching grocery on our platform, on Zomato app, it will go live soon," Akshant Goyal, chief financial officer of Zomato said.
He also confirmed that the food delivery and restaurant discovery platform had invested $100 million in SoftBank backed e-grocery platform Grofers. Zomato, towards the end of last month, filed a proposal with the Competition Commission of India to acquire a 9.3% stake in Grofers. Goyal said Grofers was a minority financial investment and the company would work with them to learn more about the space.

"We have recently invested $100 million for a minority stake in Grofers, with the idea of getting more exposure to that space and building our strategies and plans around that business. Once we have full conviction in the business model in the online grocery context, we will expand in this space," he said.
Last year, soon after the country went into a nationwide lockdown, Zomato launched grocery delivery as an essential service beginning with Delhi, Gurugram, parts of Kerala and Punjab. However, the company decided to scale back the barely two-month-old business to focus on its core operations.
"Last year when we did grocery, it was the need of the hour for customers. Because of our network, we enabled that quickly to serve our customers. Once food delivery came back, we turned back our focus on to it and we took a break from grocery. Now we are coming back again with an attempt to experiment and build this hyperlocal part of the business. This is an initial experiment for us," Zomato's chief operating officer Gaurav Gupta said.

Zomato officials said the company is also currently piloting nutraceuticals in a few cities, which it will expand based on how the business performs.
Commenting on restaurant association body NRAI's (National Restaurant Association of India) letter to CCI (Competition Commission of India) alleging anti-competitive practices of food delivery platforms, Zomato said the points they raised are misplaced and the company will work with them to resolve the issues.
Zomato, on Tuesday, filed its SEBI approved red herring prospectus (RHP) or IPO Final Prospectus, with a few changes in certain metrics from its DHRP. The offer opens July 14 and closes on July 16 on the stock exchanges.

Read: Zomato IPO: Reading between the top and bottom lines
The total IPO size stands at Rs 9,375 crore ($1.25 billion as per current exchange rate). The primary issue is worth Rs 9,000 crore and the secondary issue from early investor Info Edge is Rs 375 crore. At the lower band, it is priced at Rs 72 and Rs 76 at the upper band.The expected valuation, post-IPO, on fully diluted basis would stand at Rs 64,365 crore ($8.61 billion) at the upper band of the issuance price.
---