NRAI provides more evidence to CCI on unfair practices of Swiggy, Zomato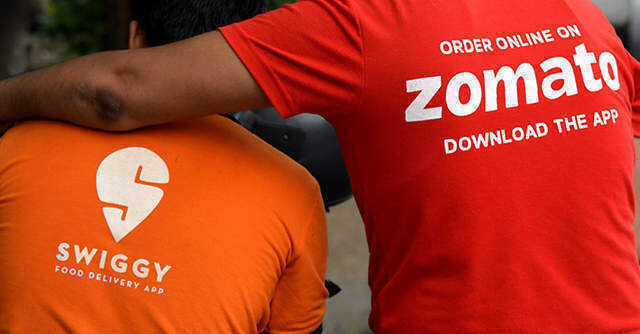 Following last week's letter on anti-competitive practices of food delivery platforms Zomato and Swiggy, NRAI (National Restaurant Association of India) said it has provided more evidences on the matter to the trade regulator.
The restaurant association body, in a statement, said that it hopes these evidences will further prove the unfair business practices of Zomato and Swiggy and the authority will investigate into the conduct of these aggregators.
In its letter last week, NRAI alleged that several practices including bundling of services, data masking, exorbitant commission charges, price parity agreements, deep discounting, exclusivity clauses, violation of platform neutrality, vertical integration and lack of transparency on these platforms have badly affected restaurants during the pandemic.

The association said it has provided additional information to the Competition Commission of India (CCI) on Monday about the food delivery platforms' exorbitant commission rates, delayed payments, forced discounts and price parity.
NRAI alleged that the heavily funded startups charge commission in the range of 25-35% of the order value, force restaurant partners to offer discounts to gain good visibility on these platforms and threaten to delist them if they don't maintain price parity.

The association said it has seen numerous instances of delay in payment by Zomato and Swiggy, which affects cash flow of its partners.
"Ever since the news of us filing information against food aggregators with the CCI came out in the public domain, we have received overwhelming support from our restaurant partners and the Industry in general. Many members have shared their personal experiences of misuse of power by these food aggregators.
This prompted us to file some additional information with the CCI to ensure that our continued efforts to safeguard the interests of the F&B industry will bear fruit and this in turn will help in providing a level playing field for each player in the marketplace," Anurag Katriar, president of NRAI, said.

Historically, the NRAI has opposed the commission structure and discounting practices of Swiggy and Zomato, among other issues, which affect margins for
the restaurants.
The platforms also made it mandatory for restaurants to sign up for bundled order generation and delivery service, thus locking in the restaurants. Restaurants are also unhappy about food technology companies charging high commission rates and not sharing customer data.

NRAI has partnered with a number of technology solution providers to pump up its #OrderDirect campaign as part of its ongoing effort to help its members reclaim their digital landscape.
Continuing the process that began somewhat tentatively last year at the onset of the pandemic, NRAI is now setting up a coalition of technology solution providers such as DotPe, Thrive, and Peppo to help its members build their own online ordering infrastructure.
Earlier, Katriar recently told TechCircle that it was building an ambitious loyalty programme for its members and is on track with its food ordering mobile application to take on Zomato and Swiggy.

---