IPO-bound Paytm seeks shareholder nod for ESOP expansion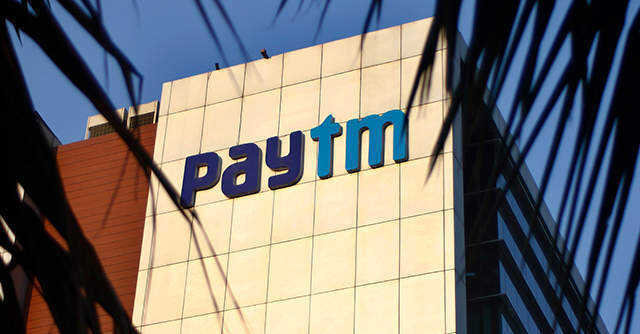 Among its last few moves as a private company, One97 Communications, the parent entity of digital payments app Paytm, has sought shareholder approval to increase its employee stock option pool (ESOP) to about 6.1 crore options from existing 2.4 crore.
The expansion will help the company further its recognition of employees who have contributed to its growth, and thereby retain them over an extended time period.
The decided extra-ordinary general meeting of board members has been scheduled on September 2, as per a copy of the notice reviewed by TechCircle.

Resolutions in the notice included a revised employment agreements of Vijay Shekhar Sharma as managing director and chief executive officer, Madhur Deora as president and group chief financial officer, Vikas Garg, as chief financial officer, Amit Khera as company secretary, among other top deck executives.
Another resolution was a company donation of up to Rs 1.62 crore for Establishment of Air Quality Action Forum with United Nations Environment Programme (UNEP) through Paytm Foundation, in one or more tranches.
Paytm also appointed new non-executive directors – former WhatsApp chief business officer Neeraj Arora, Ant Group senior vice president Douglas Feagin, Saama Capital managing partner Ash Lilani.

The Noida-based company also allocated annualized remuneration, from FY22 to FY24, of four non-executive directors; Schwartz and Pallavi Shardul Shroff at Rs 185 lakh each, and Lilani and Arora at Rs 148 lakh each.
Shroff currently serves as managing partner of Shardul Amarchand Mangaldas & Co.
Last month, One97 Communications filed for an initial public offering (IPO) at a size of Rs 16,600 crore, to raise Rs 8,300 crore through issuance of new shares and Rs 8,300 crore worth of shares on sale.

Read: Top 10 excerpts of risk from Paytm draft IPO papers
Selling shareholders include Sharma, Alibaba, Elevation Capital, Softbank, and Berkshire Hathway. However, the portion of shareholding that will be sold by each investor has not been disclosed as of yet.
---