WishUp, YPay, SuperLearn, others raise early-stage funds; ParaFit acquires Blufit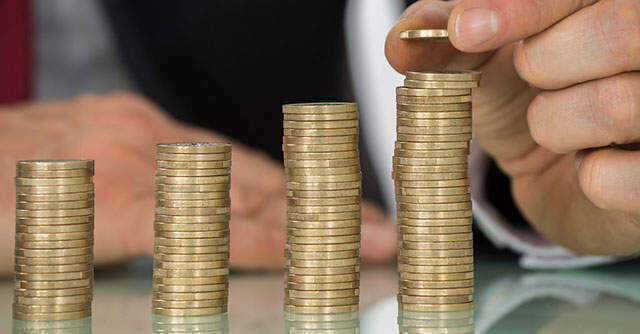 Delhi-based WishUp, a platform providing access to remote employees, said it has raised $1 million (about Rs 7.4 crore) from Orios Venture Partners in a fresh round of funding.
WishUp connects modern entrepreneurs to a global pool of talent that is trained and managed in-house through a remote business model. The company said it will use the fresh capital to strengthen the supply side of its platform and engage more professionals with organizations working across verticals and categories.
Founded in 2015 by IITians Neelesh Rangwani and Vivek Gupta, WishUp has seen 10x growth over the last two years.

The company's professionals are trained in various business functions, including executive assistance, lead management, account management, secondary research, data management, sales, customer support, and digital marketing.
Commenting on the startup's potential, Rajeev Suri, managing partner at Orios, said, "Wishup's innovative business model has the potential to deliver exponential growth owing to the effects of its dual-sided network."
"The remote working demand is already expanding rapidly in the first world post the pandemic, and Wishup is able to match that with a supply network leveraging the huge talent base in India and other emerging countries," he added.

YPay
YPay, the startup that offers debit card for students and teenagers, said it has raised $400,000 (about Rs 3 crore) in a bridge round led by We Founder Circle (WFC).
The investment saw participation from multiple angels, including Amit Tyagi, Gaurav Juneja, Ravi Gupta, and Pragatii Bhargava. It will be utilized by the Noida-based company to acquire fresh talent and accelerate technology development at the same time.

Founded in 2020 by Navneet Gupta, YPay -- with its platform and prepaid card -- allows kids and teenagers to make offline/online payments and learn money management at the same time. It enables kids to earn points and cashback for payments across brands.
Parents, meanwhile, get control of the card with the ability to manage it, recharge it, and choose the exact stores where their children can spend, among other things.
"YPay card has already facilitated over 50,000 transactions in a short span of time. We are overwhelmed with the response received so far and aim to serve a larger customer base of 600,000 individuals by the end of this fiscal year," Gupta said in a statement.

SuperLearn
Ed-tech platform SuperLearn said it has raised $300,000 (Rs 2.2 crore) in a pre-Seed round of funding.
The investment was led by Japanese VC Incubate Fund, with participation from angels such as Vishal Bharghav, Padmanabhan Thangarajan, Anuraag Gupta, and Karan Talwar.

SuperLearn said it will use the capital to deepen its product offering for kids -- by introducing structured courses, DIY activities, bed-time stories and live games -- and bring more users onboard.
Founded in December 2020 by Kunal Bhatia and Ricky Gupta, the startup offers a platform to engage kids in after-school activities that have come to a halt due to the Covid pandemic.
It provides classes on a wide range of hobby, extracurricular, co-curricular, and life-skills activities including art, craft, dance, yoga, Vedic maths, GK, English, science, general awareness, money management, chess etc.

SuperLearn has built a community of over 40,000 mothers, with their kids cumulatively consuming over 4.5 million minutes of learning on the platform. The company aims to have 1 million kids on its platform in the next 12 months.
Kalam Labs
Gamified learning platform Kalam Labs said it has raised an undisclosed sum in pre-Seed funding from Lightspeed and Y Combinator.
The round, according to a statement, will be deployed towards accelerating the product roadmap of the company, starting with the building of fun and immersive virtual missions aimed at helping 6- to 14-year-old kids learn their favorite STEM topics.
Launched in June 2021 by Ahmad Faraaz, Harshit Awasthi and Sashakt Tripathi, Kalam Labs offers live gaming at the intersection of K12 learning. The platform's high-paced chats and gameplay self-motivates kids to come back and learn cool science topics.
A typical Kalam Labs session features a live instructor taking a group of students through a virtual world while explaining STEM topics via game-based exercises and providing nudges along the way.
The platform has already roped in thousands of paying students and continues to witness 50% week-over-week growth in users. Kids spend up to 3 hours per week on the platform, according to the company.
DCode Care
Bengaluru-based Caregrades Technologies, the company behind health-tech startup DCode Care, has raised an undisclosed sum in seed funding.
The investment, a statement said, was co-led by Inflection Point Ventures and PointOne Capital, and will be deployed towards marketing and business development, expansion to cities beyond Bangalore, and product development.
Founded in 2019 by Preeti Veenam, DCode Care aims to deliver a personalized and transparent treatment experience to critically ill patients. Currently, the startup helps critical cancer patients discover the right treatment and healthcare providers according to their condition and budget.
It offers multiple resources to patients, including a hospital rating system that helps identify which hospitals are best equipped to treat their type and stage of cancer. Plus, there is a doctor recommendation engine, medical financing option, and an engagement app to ensure patients connect with the right oncologist and understand various aspects of their treatment.
The startup has already helped more than 50,000 cancer patients, with close to 50% of the customers coming from non-metro cities.
ParaFit
Collaborative health and nutrition company ParaFit has acquired ketogenic diet and food delivery startup Blufit for an undisclosed sum.
The deal, ParaFit said, will help the company strengthen its mission of revolutionizing the fitness landscape in India while growing its revenue and market share at the same time. It will see Blufit become ParaFit's marketing collaborator, transferring its assets, operations as well as present and future clientele to the company.
"We are confident that this lucrative acquisition will become a benchmark for the overarching industry and for us who are unwavering in our vision to revolutionize the fitness and nutrition landscape in India and emerge as leaders in the healthy foods space," Paraj Primlani, the founder and CEO of ParaFit, said in a statement.
As part of the acquisition, Blufit will help ParaFit lock on to new customers and drive growth in the new normal. Plus, the sharp injection of assets and resources to ParaFit's stack will help the organisation expand to markets such as Mumbai, Pune, Bangalore, Chandigarh, and Kolkata.
The expansion is slated to take place over the coming months.
---