Gyde, PickMyWork, BatteryPool, Altor, others raise fresh funds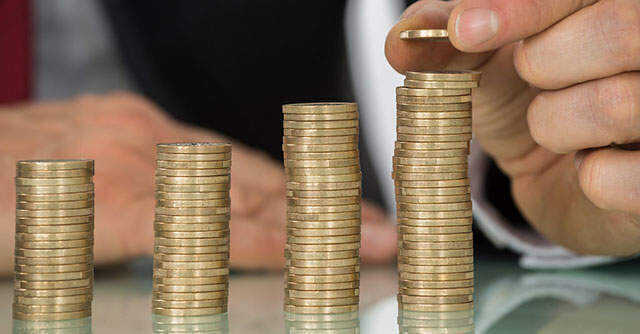 Pune-based Gyde, owned and operated by DAI Labs, has picked up $250,000 (Rs 1.86 crore) in a seed funding round from Better Capital & Ashish Achrekar, CEO of Rica Analytics Inc.
With this funding, the startup plans to accelerate product development, acquire customers globally and deliver personalised help to software users, it said in a statement.
Started by Prasanna Vaidya and Shubham Deshmukh in 2019, Gyde has been working with enterprises who have a vision to assist software users.

The company has customers and partners in more than six countries.
Gyde has built a set of AI-based tools to educate software application users to drive actions for better on-boarding, adoption, engagement and customer success.
"Businesses understand that providing to-the-point, personalised assistance to the application users is the key to achieve digital transformation in office and remote work environment.

User assistance is now at the core of their strategy while deploying and managing the applications for their employees, vendors, contractors, agents, everyone," Prasanna Vaidya, Gyde CEO and co-founder, said.
The startup caters to mid-sized enterprises, cloud-based applications, homegrown applications and others looking to improve user efficiency.
The company has also recently launched Gyde mobile SDKs and ready-to-use guides for platforms like SAP SuccessFactors, Salesforce, Zoho CRM, LinkedIn Sales Navigator & Microsoft Dynamics.

PickMyWork
Gurugram-based PickMyWork, owned and operated by Reculta Solutions, has been selected for SOSV MOX's 11th cohort and received $150,000 (Rs 1.11 crore) in a seed funding.
PickMyWork is a gig platform that provides an on-demand sales force, using a pay-per-task model.e

Besides, PickMyWork, SOSV MOX's latest cohort includes five other companies that are monetising opportunities in cookie-less advertising, credit-risk assessment using psychometric data, insurance marketplaces, re-commerce and SME digitisation.
The cross-border companies hail from all over the world, with teams in Pakistan, Israel, Egypt, India, Indonesia, and Singapore.
As of August 2021, SOSV has more than$1 billion in assets under management and over 1120 portfolio companies.

"Having invested in India for the past few years, we're particularly impressed with the teams' resourcefulness and their obsession with serving customers, especially people in Tier 2+ cities," shares William Bao Bean, General Partner at SOSV.
BatteryPool
Pune headquartered BatteryPool, operated by Divish Mobility, has raised an undisclosed amount of growth capital as part of its seed funding round.

The round was led by Indian Angel Network (IAN) and Pune-based Venture Center under the NIDHI-Seed Support Scheme, and saw participation from lead investors including Arjun Seth and Harshavardhan Chitale.
Previously, the Pune-based startup had raised grants from the Department of Science and Technology (GoI) and an angel round along with the 100X.VC investment.
The freshly infused capital will be utilised for scaling up BatteryPool's business development efforts and adding new fleet charging products to its portfolio, the company said in a statement.
The startup was founded by Ashwin Shankar in 2018.
The company is developing plug and play products - software-as-a-service (SaaS) and application programming interface (API) solutions to foster mass adoption of electric 2 wheelers (2W) in India by offering an environmentally sustainable and financially viable alternative to traditional micromobility 2W options.
"We identified that while EVs made sense commercially, challenges around battery charging can lead to downtime of commercial and fleet electric vehicles. Battery swapping can serve as a viable option to eliminate this downtime.
However, existing battery swapping services require fleet operators and drivers to conform to a certain battery standard and this can be expensive and significantly restrict the fleet operations to where these services are being offered," said Shankar.
"Therefore, we built hardware that is agnostic to battery type and can be used by fleet operators regardless of the battery standards being used in their fleets. Our key focus is to cater to EV fleet operators and commercial electric vehicles via partnerships with OEMs, and battery pack manufacturers. We appreciate the support of our vision by IAN and marquee investors," he added.r
Ajun Seth, Lead Investor at IAN said that the EV ecosystem in India is evolving rapidly and by 2030, the fleet and commercial vehicle charging market size is set to reach $2.7 Billion, as these will become electrified.
He believes that BatteryPool is walking on a path to capture a huge opportunity with India witnessing a rapid shift to electric mobility in the 2, 3 wheeler segment, which is where EV adoption will see tremendous velocity.
Altor
Altor, a Kolkata-based startup that builds IoT and AI-enabled smart helmets to make bike rides safer and more efficient, has raised an undisclosed amount of investment from Venture Catalysts.
The fresh tranche of capital is a continuation of the company's pre-seed funding round, which was led by Venture Catalysts in February 2020.
Founded in 2018 by Shamik Guha, Muhammad Bilal Shakil, Sayan Tapadar and Anirban Datta Gupta, Altor is operated by Praesus Technologies.
Catering both to the business-to-consumer (B2C) & business-to-business (B2B) segment, Altor designs and offers smart helmets which, when connected to the mobile app, will enable the bikers to be less distracted and more aware while riding.
The smart helmet comes with features which immediately detects accidents if/when they happen and automatically informs the rider's emergency contacts along with location-tracking details.
Additionally, Altor provides ride analysis with valuable data for riders to improve on their safety.
"We're looking to attract some of the top talents in Artificial Intelligence and IoT to join us on our mission; so, this round is of great strategic importance to us. We will invest in building a strong team, fulfilling current orders, and increasing our footprint to multiple channels of sales, both online and offline, to reach a wider customer base. As a part of our long-term goal, we want to harness the power of technology to prevent accidents and foster a culture of safety within the biker community," Guha said.
Hiration
Hiration, an AI-powered career platform which helps professionals create resumes and find job, has raised $3 million(Rs 21 crore) from Prime Venture Partners, Venture Highway and Y Combinator.
The company will use the fresh capital to further develop its product, scale its operations in India and the US and hire across functions, it said in a statement.
Hiration claims to have served over 500,000 customers and more than 75 universities globally.
Founded in 2017 by Anish Raj Sikka and Aditya Sharma, Hiration is currently operational in India and the US and apart from directly helping professionals, the company also works with over 75 universities like IIT Madras, Stanford University, Indiana University–Purdue University Indianapolis (IUPUI) and edtech companies like UpGrad, Times Learning, Pearson, Edureka, and others to offer new graduates a leg up in job market.

"While people invest time and money learning the skills for their jobs, they aren't taught how to excel at the hiring process. This is a huge opportunity for Hiration to impact professionals who change jobs every year.
We want to offer the same technology to job candidates and offer tools to those who may otherwise have been overlooked because they didn't have access to the same resources or training," said Sikka.
Zini.ai
Zini.ai, an AI-powered multilingual virtual physician, a flagship product by Grainpad Pvt Ltd, was selected for the Startup Punjab seed grant award.
While the company did not disclose the amount of the grant, the New Delhi-based Zini.ai said in a statement that it was shortlisted from a cohort of 15 startups that were further shortlisted from more than 150 companies from across the country.
The startups selected for the grant will have access to mentors, networking opportunities, interactions with Invest Punjab and other stakeholders.
Founded by Rohit Sharma in 2017, Zini provides expert medical advice and directs patients to seek timely medical help. Accessible through an app, Zini allows users to 'Talk to Zini' about any medical symptom or health information.
With an Alexa-like experience, the app claims that it can evaluate 950 plus health symptoms, more than 300 diseases, provide a detailed report, recommend the best course of action and share details of nearby medical facilities that a patient can reach out to.
"We are honoured to be selected for Startup Punjab seed grant award. Through our flagship product Zini.ai, our aim is to make expert medical advice easily accessible to everyone and to bridge the gap in doctor-patient ratio in India. This recognition further strengthens our commitment to build innovative products that have the ability to solve real-world problems," Sharma said.
The star in me
The star in me, a global career advancement platform for women and a diversity partner for organisations, has secured a seed fund of $400,000 (Rs 3 crore) from US-based MN2P Holdings, LLC and ISB DLabs, in collaboration with the Department of Science and Technology (DST), Government of India.
This investment will be leveraged to increase the platform's reach and strengthen the core team, the company said in a statement.
The star in me has been among the top 10 women-led ventures in India on Google Launchpad and She Loves Tech platforms and has received several awards from industry bodies such as HYSEA (Hyderabad Software Enterprises Association), it said.
The star in me currently claims to have members from over 65 countries. It also works with several multinational organisations such as Infosys, Intel, Straive (SPi Global), AB InBev, JPMC, Cognizant, Electronic Arts, F5 Networks on diversity and leadership initiatives.
The platform leverages over 90 global experts and coaches including former CXOs of Fortune 500 firms, ivy-league professors and best-selling authors, to deliver services to organisations and individuals.
"We founded The star in me with a vision to bridge the gender gap in leadership. By drawing from our own experience and insights gathered from global leaders, we have designed this platform to power women to take charge and fast-track their career growth.
The star in me offers curated leadership programs, mentor labs, networking avenues and coaching engagements which are leveraged by professionals to chart their leadership journeys. The platform's tools enable habit-formation to facilitate mindset shifts and strengthen the core skills of the members," Uma Kasoji and Mahua Mukherjee, founders of The star in me, said.
---