Salesforce rolls out Health Cloud 2.0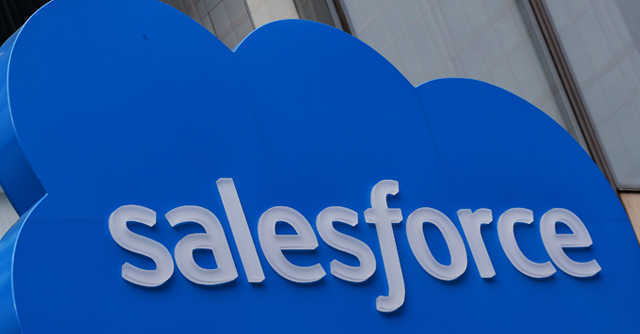 Customer relationship management (CRM) giant Salesforce on Tuesday rolled out its Health Cloud 2.0, a connected platform designed to power businesses and governments to deliver better health and safety for their employees and customers.
The Health Cloud 2.0 portfolio of products, which are sector agnostic, include Dreampass, contact tracing, vaccine management, and value-based care from anywhere.
Dreampass' capabilities, as per a statement, include attendee registration management, Covid-19 vaccine, testing status verification and testing vendor integration to help issue testing kits.

Contact tracing allows organizations to manually contact trace by collecting limited and necessary data from individuals who are infected or potentially exposed and creating visual maps of contacts to monitor for potential outbreaks.
Vaccine management helps governments and organizations manage vaccine programs at scale quickly, including inventory management, appointment scheduling, outcome monitoring, public health notifications, and more.
Value-based care from anywhere enables healthcare organizations to personalize patient experiences and deliver hybrid healthcare experiences in multiple care settings.

Read: Innovaccer co-founder Abhinav Shashank on the big goals beyond unicorn valuations
In the ongoing week, Salesforce has deployed Dreampass, at its three-day, hybrid digital and in-person Dreamforce conference.
"We built Dreampass, powered by Health Cloud 2.0, to bring our community together safely in San Francisco for a special in-person experience unlike anything else in the world," Sarah Franklin, president and chief marketing officer, Salesforce, said.

"With Health Cloud 2.0, we're continuing to enhance our capabilities around care from anywhere, digital health credentialing, contact tracing, vaccine management, and more so that employees, customers, and communities can succeed in the new normal," Kevin Riley, SVP and GM, Healthcare and Life Sciences, Salesforce, said.
---