Airtel to invest Rs. 5000 crores to triple data center capacity by 2025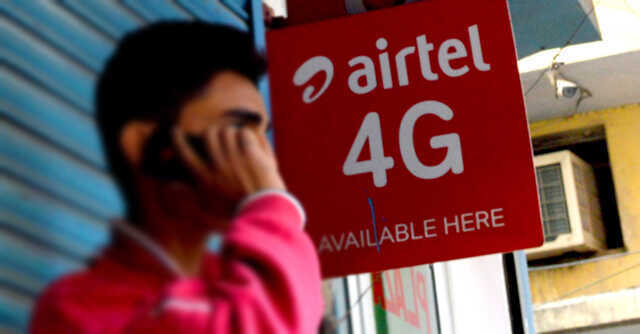 Indian telecom giant Airtel, today said, it will invest Rs. 5000 crores into its data centre business, which has now been rebranded as Nxtra by Airtel. The company aims to triple its data center capacity by 2025.
According to Airtel, India will become a hub for data centers for the Asia-Pacific region going forward, and the country already supplies a large amount of the data needs for sub-continental countries like Nepal, Bhutan and more. Ajay Chitkara, Director and CEO, Airtel Business, said that more than 50% of Internet consumption from Nepal, Bhutan and Bangladesh is served from India. "This is not just a future direction, we have already seen the initial signs," he said.
"We have all the essentials that are required to run a very thriving data center industry. We also have a stable economy and political environment, and a huge army of people who have worked in IT services and have maintained the infrastructure for the world," said Sanchit Vir Gogia, Chief Analyst and Founder, Greyhound Research. Costs for the hosting data centers become low in India for a variety of reasons, including the fact that the country already has submarine cables landing in it, and many of these are owned by Airtel already, Gogia explained.

Chitkara said that the expansion of data centers in some markets is being blocked because data centers are power guzzlers and those countries will not be able to generate large green power. "India used to access content from global locations for the last many years, I think this situation is going to reverse. One, because of the digital adoption, and second because of Indian content being consumed by global customers," he added.
Nxtra by Airtel currently has 10 large and 120 edge data centers located in India. The company said it runs six cable landing stations right now, and will ensure that future cable landing stations are also co-located in the data centers. Having co-located cable landing stations and data centers enhances the capabilities of these centers.
Airtel said it had identified seven locations to build the new data centers, which includes Chennai, Hyderabad, Kolkata, Mumbai, Pune Noida, and Bangalore. These data centers are at various stages of construction, ranging from land being acquired to almost ready for operations. "We are going to invest in not only making data centers but data center parks which are scalable in nature, serving domestic as well as global customers," said Chitkara. The investment will see Airtel's installed data center capacity to cross 400 MW.

The data center in Chennai is expected to go live by the end of October, while the Mumbai center should be live in the next 18 months. The one in Kolkata will likely take till 2024, the company said. Nxtra plans to add 40 megawatt capacity in the existing data centres in the next six months.
Further, Airtel said that 50% of these new data centers will run on green power. While the company didn't explain how this green power will be generated, it said that it is looking forward to tying up with green energy firms in order to hit this goal.
In May 2021, global real estate services company JLL estimated that the Indian data center industry will double its capacity from 450 mw to 1074 MW by 2023. Airtel estimated that the industry will be worth $4 billion by 2025.

---