'In a multi-cloud setting, we are building islands of clouds': Pradeep Nair of VMWare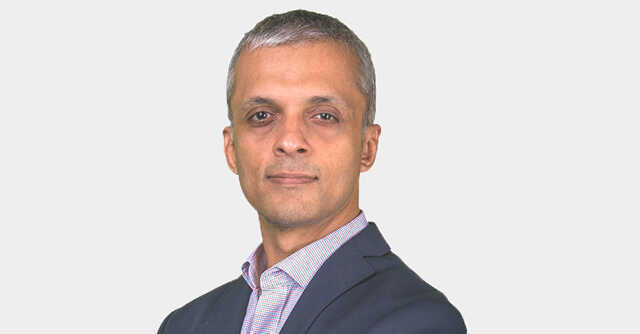 The pandemic has accelerated the trend of enterprises introducing new digital services and capabilities.
In doing so, however, companies have to access solutions and tools provided by multiple cloud vendors simultaneously. This has led to the growth of the multi-cloud trend, a market that's expected to grow by $8.6 billion by 2026, up from $1.9 billion in 2020, according to a new report by market research company Global Industry Analysts (GIA). In an interview with TechCircle, Pradeep Nair, Vice President and Managing Director of cloud computing and virtualization technology company VMWare India, explained why multi-cloud
adoption is growing too. Edited excerpts:
The multi-cloud trend appears to gaining traction in India. What are the advantages?

Due to the pandemic, enterprises now want to offer new digital services and capabilities to their end customers.
For example, banks have new buy-now-pay-later options, automotive companies are trying to sell via virtual showrooms etc. They can offer these new services by modernizing an existing application or by building a new application from scratch. The application workloads are clearly increasing.
The next question is where will the application be deployed? One option is the public cloud and the initial option was through Amazon Web Services. Now, there is lots of innovation coming from other cloud providers like Google (Google Cloud Platform), Azure and Oracle.

Customers want to utilise expertise from multiple cloud vendors, and also do not want to be locked-into one provider or one pricing system. Customers want the flexibility and choice to take advantage of where innovation happens, irrespective of the cloud vendor. The saying has changed from being 'cloud first' to being 'cloud smart'.
But with multiple cloud vendors in the mix, how can enterprises ensure good interoperability between different
clouds?
In a multi-cloud setting, we are building islands of clouds. There are choices to be made. One choice is giving developers the freedom to deploy on multiple clouds or deploying consistently and efficiently in just one cloud. Another is between providing access to the distributed workforce quickly, or ensuring that everything is secure. Our customers want both the consistency and security of the mono-cloud, and the flexibility of the multi-cloud. It is difficult to interoperate across islands of clouds, as they're also islands with different skill sets, this is what we are focusing on tackling.

Is multi-cloud the future of how cloud environments will look?
The promise of the cloud is not just to run workloads for cheaper or let somebody else manage the infrastructure, the real benefit is agility and the analytics. Google has artificial intelligence/machine learning capabilities, AWS has lots of tools, and Microsoft has a bunch of applications. Most Indian companies at this point in time have one big primary cloud provider,
but will have a couple of other secondary cloud vendors for different workloads.
Additionally, as the 5G explosion comes to the fore, most of the capabilities will occur at the edge, and not at the cloud. Edge cloud is another area that is about to explode. Hence it is unlikely to hear customers say that one cloud is good enough.

What should companies focus on when strategizing for an ideal multi-cloud environment?
The focus is on the applications and there are choices that can be made. Sometimes the application can be acquired through a software-as-a-service (SaaS) provider. Some CIOs will want to build their own applications with their secret sauce, while taking advantage of the already available capabilities. For example, a bank's advantage is the customer data and the pain point is how to make the most out of the data. UPI is a great use case adopted by many banks.
How much of an impact will edge computing have on the Indian market, especially with 5G incoming?

When you get the bandwidth that 5G offers close to where the data is generated, it gives the ability to make decisions in real-time. For example, a car showroom can showcase car models in 3D with lifelike animation. The user can be made to wear an Augmented Reality (AR) headset and experience the car. Without 5G, such use cases can be constrained. The bandwidth
and the latency of being able to compute closer to where the interaction actually occurs will be a game changer. The changes will be similar to those that came from growing internet penetration.
Does the security aspect differ in a multi-cloud environment?
Every one of the cloud vendors will solve security in their own way. Enterprise customers are now looking to manage security consistently. The challenge is to provide a consistent set of policies across all the multi-cloud environments. The work-from-home environment has increased the surface area for attacks and has expanded exponentially. The other pain-points
are in scaling up.

---